10 Portable coolers to help you chill out this summer
Who doesn't love an ice cold beverage on a hot day? When it comes to having fun in the sun, that same sun can wreak havoc on the temperature of your drinks. Take control of your beverage enjoyment this summer with these 10 portable coolers.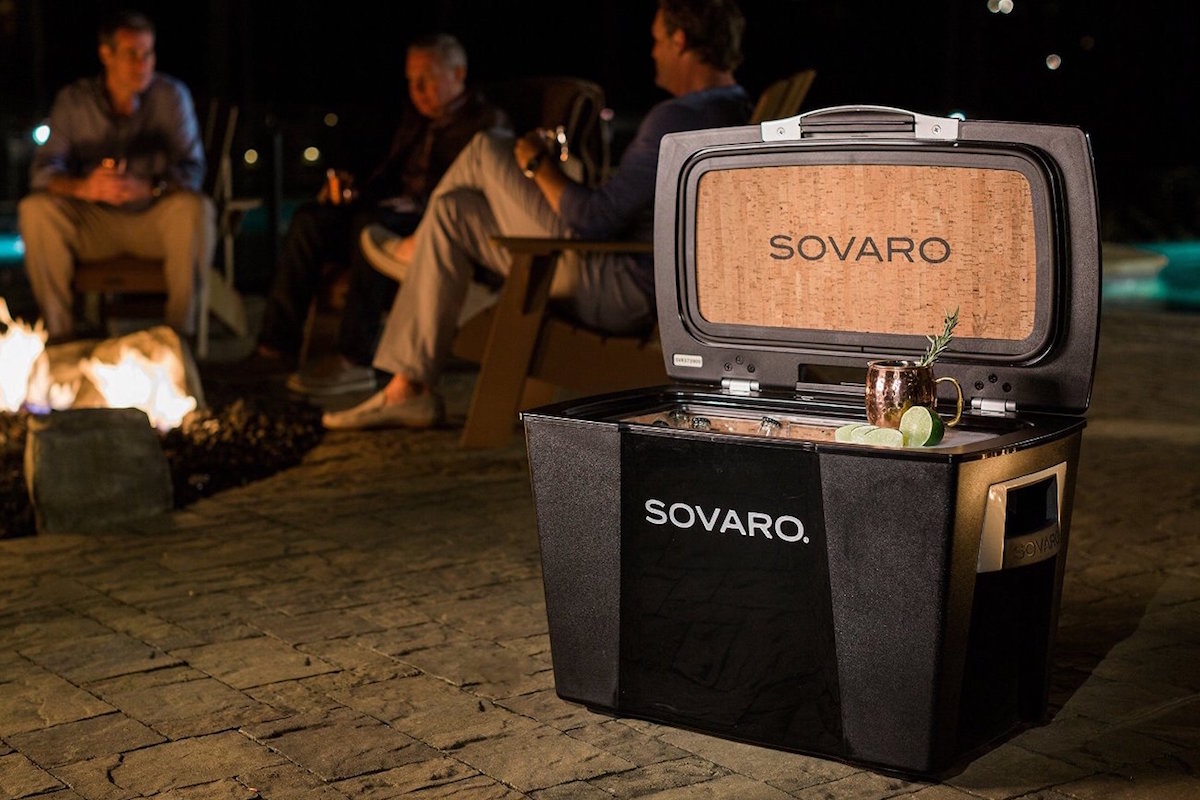 What are some of the best BBQ grills? For the best summer cookout on your block, make sure you've got the right gear. These 7 great grills do it all no matter where you grill or for how many people.
Are there any great outdoor wireless speakers? Considering barbecues and outdoor parties go hand in hand with music, it's time you upgrade your audio. These impressive outdoor wireless speakers can handle the elements without compromising sound quality.
Where can I find more summer gadgets? Here's a curated collection of the must-have summer gadgets you need.
There's nothing quite like a nice, cold drink on a hot summer day. Equally, there's nothing worse than a really warm drink that should be cold on a hot day. From water to beer to soda to something totally unique, cold beverages are no match for the hot summer sun.
Enter coolers. No, not just any cooler and certainly not the one your parents have had since the 90s. These portable coolers employ the latest cooling technology and practical designs to keep your drinks ice cold no matter where your adventures take you.
RovR RollR Towable Wheeled Cooler
Suitable for anything from camping to grocery shopping, the RollR retains ice for up to ten days thanks to thick foam insulation. The RollR comes with a unique interior design, which organizes your drinks just like your fridge. It also keeps them dry and between 35°F and 40°F. Plus, the cooler rides on 9-inch tires that are suitable for any terrain.
Barebones Living Portable Cooler Collection
With ample space for everything you love, this cooler is designed to head out on adventures with you. The Pathfinder Cooler has a super large capacity so you can even share the love with friends. In fact, you can fit up to 36 12-ounce cans. Or, you can also fit a 6-pack of long neck bottles. The interior features an anti-microbial lining to keep everything clean.
Igloo Trailmate Journey Cooler
Stunningly spacious, this easy to use cooler is equipped with convenient wheels and a handle so you can take it with you to the beach, to a campsite, or just to your own backyard. The wheels of the Trailmate Journey will never go flat and can handle everything from pavement to sand as they keep the cooler ten inches off the ground.
Hudson Sutler Beverage Cooler Bag
Featuring a half inch of insulation throughout, this cooler ensures your drinks stay nice and chilled. The Cooler Bag comes in two sizes: a capacity of 18 or a capacity of 30 cans. In addition, the interior of the Cooler Bag has a durable welded waterproof liner. It's the same material used in life rafts. At the top is a rust-proof zipper with a large opening for easy access.
YETI Hopper Flip Portable Soft Cooler
Made for adventure, this cooler can keep ice cold for days on end. Completely leakproof, the Hopper Flip uses closed-cell rubber foam to maintain coldness for longer. Made from high-density fabric, the DryHide shell is waterproof and resistant to punctures, mildew and UV rays. Similarly, the Hydrolok zipper is leakproof and waterproof.
Corkcicle Ivanhoe Duffle Cooler Bag
Ideal for beach days, boating and more, this pack holds up to 48 cans. Likewise, the Ivanhoe Duffle fits 4 wine bottles along with 24 cans. It also provides a padded strap that is both removable and adjustable for convenient carrying. The duffle cooler bag has an accessory pocket on the side, offering easy access to your keys, phone, and other small items.
OtterBox Trooper Soft Coolers
Featuring a rugged design, the durable Otterbox Trooper Soft Coolers are leakproof and come in 20 and 30-quart sizes. Both models use an innovative mounting system, 2-inch wide shoulder straps, and a heavy-duty base. Also, they come with wide openings so you can conveniently access the bag's contents.
IceMule Portable Cooler
Equipped with high-performance cooling capabilities and a comfortable shoulder strap, this cooler effortlessly folds down once it's empty to make light of any load. The IceMule Portable Cooler, available in blue, orange, and green, has a 20-liter capacity. The interior can fit up to 18 cans comfortably, ensuring everyone has the beverage they want.
Alpine ICE Cooler and Entertainment System
Whether you're camping or tailgating or simply having a backyard BBQ, this system features a high-capacity Grizzly cooler in addition to the high-quality audio system. Complete with Bluetooth compatibility, you can connect your device from up to 30 feet away to access all of your favorite music. The built-in AUX port also gives you flexibility when selecting a device.
Sovaro Luxury Cooler
Made to last through every style and every season, this impressive cooler can resist temperatures of up to a whopping 1,000°F. Using cork as the primary insulation inside and a polycarbonate exterior shell and lining, the Sovaro Luxury Cooler will keep all of your beverages and food items nice and cold. The Sovaro Luxury Cooler has luggage-style wheels as well as a handle for effortless transportation.
Which one of these coolers speaks to your soul? Share with us in the comments below.
The Gadget Flow Daily Digest highlights and explores the latest in tech trends to keep you informed. Want it straight to your inbox? Subscribe ➜