10 Smart living gadgets to start your day off right
Are you the type to hit snooze a few times before peeling yourself out of bed? It sounds like you could use some morning motivation. These smart living gadgets are all about convenience and encouragement so you can make the most of your day.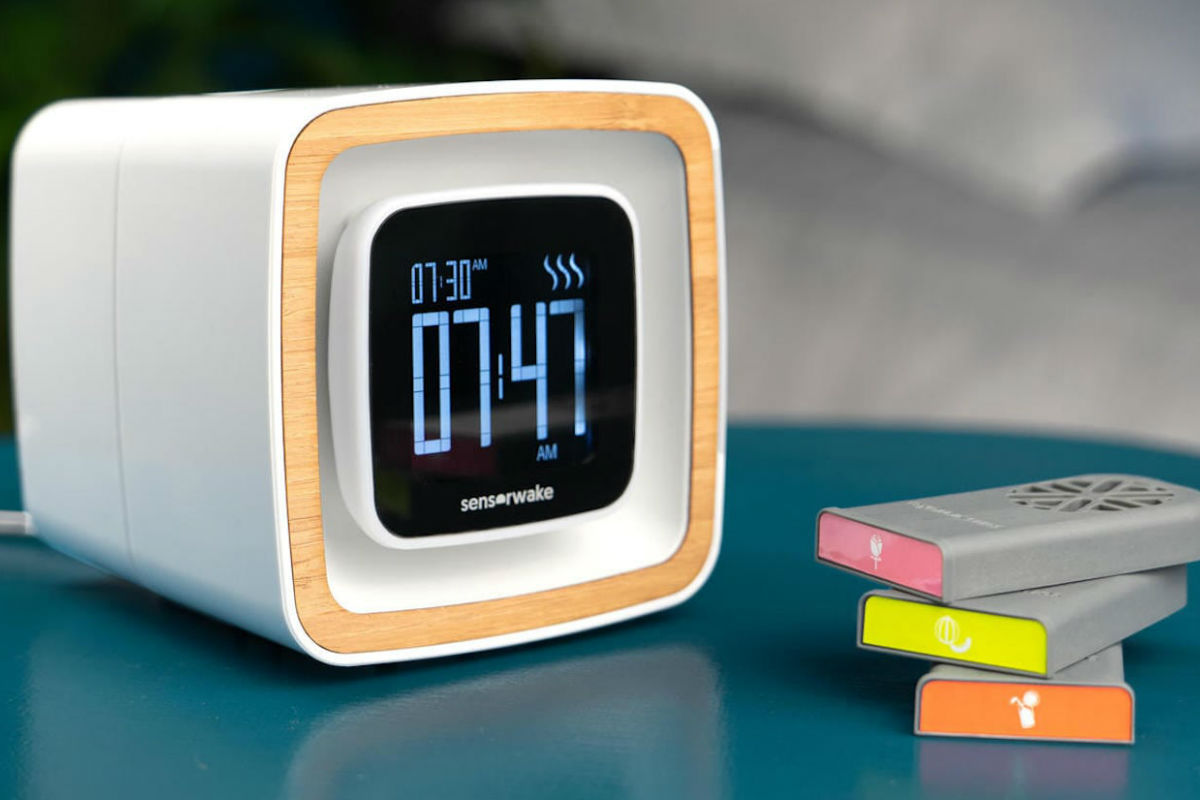 Which productivity gadgets can help you move even while at work? Having a sedentary job isn't just bad for your health; it can also have a negative impact on your productivity. Rather than taking a 15-minute walk around the office every hour, employ one of these innovative gadgets to keep you moving.
Which desk setups can boost productivity? It doesn't matter whether you sit, stand, or alternate throughout the day. The way you arrange your desk can really impact your workflow. Because productivity begins at your desk, we've compiled some of the most incredible desk setups to help you focus.
Where can you find more smart living gadgets? Welcome to the 21st century of living. Your modern life will improve with these gadgets we've curated in our category.
For many of us, getting up in the morning is the hardest task of the day. Especially with the late rising sun and often grim weather, leaving the comforts of your bed is nothing short of torture, especially on a workday.
Rather than wallow in self-pity and waste the day dreaming about the weekend, get some motivation. These smart living gadgets help you start your day off right so you can be as productive as possible.
Ruggie – The World's Most Effective Alarm Clock
Encouraging you to come out from under the covers, this alarm will continue to sound until you place both feet on top. With this physical action, Ruggie gets you out of bed and is guaranteed to be snooze-proof as both feet have to remain on the ultra soft memory foam mat for at least three seconds.
Sensorwake Trio Smell-Based Alarm Clock
Using dry diffusion technology, this bedside gadget offers a wide range of smells, such as coffee, peppermint, or the forest. Designed to improve your mornings, the Sensorwake Trio wakes you up in three minutes using your favorite smell.
Amazon Echo Spot Alexa Alarm Clock
With all the intelligence of Alexa, this device features far-field voice recognition. You can watch videos, view lyrics to your songs, and even get weather forecasts. In addition, the Echo Spot can add to your to-do list, shopping list, and play your Audible books, even before you get out of bed.
Naked – The 3D Fitness Tracker
Naked consists of a full-length mirror and smart scale which can scan your entire body and produce a 3D model image of yourself. You can also visualize the changes in the 3D model for extra motivation by seeing the metrics of your improvement in weight and body fat percentage. There's nothing like numbers to inspire you to get to the gym.
Mango Mirror Smart Mirror
This smart mirror displays vital stats and information such as your health, fitness, sleep schedule, nutrition, news, reminders, daily quotes and more. Offering health-related data like your steps, sleep, weight, exercise, calories and hydration, Mango Mirror makes it easier to make healthy decisions first thing in the morning.
UNOBRUSH™ Six Second Smart Toothbrush
This device cleans your teeth at an exceptionally fast rate. In fact, it's 95% faster than the two minutes it should take with a traditional toothbrush. Made of UNOfoam™, the mouthpiece reaches 99.9% of your teeth surface in mere seconds so you have plenty of time to get ready.
Tersa Steam 10-Minute Clothing Care System
This all-in-one clothing care system has a 10-minute cycle to keep everything fresh. Using all-natural distilled water and plant minerals, it de-wrinkes, deodorizes, and dries your clothes. Using the recyclable Tersa Pods, you can also add a refreshing clean scent to your garments.
U by Moen Smart Shower
Controlling your shower just got a whole lot easier with the U by Moen Smart Shower, now featuring Amazon Alexa compatibility. These showers allow you to control them with your voice. You can easily start, stop and pause your shower with a simple command. Just ask Alexa and you're ready to go.
The Eight Smart Mattress
The Eight Smart Mattresses provide the perfect comfort and support for any sleeper. In fact, the only thing in mind with these mattresses is your comfort. Through its app, it tells you how you are sleeping, keeps you warm at night, and wakes you up at the right time.
Mr. Coffee® Smart Optimal Brew™ Coffeemaker with WeMo®
Now you can brew coffee from anywhere, including your bed. Mr.Coffee® brings you a state of the art smart Optimal Brew™ coffeemaker with WeMo® to schedule or adjust brew time and set up reminders so coffee is fresh and hot whenever you want it. Mr.Coffee® Optimal Brew™ brews coffee 20% faster, meaning you can brew a full pot in less than 8 minutes (compared to competitive thermal Coffeemakers tested).
Which of these will you start using in the new year? Share with us in the comments below.
The Gadget Flow Daily Digest highlights and explores the latest in tech trends to keep you informed. Want it straight to your inbox? Subscribe ➜