7 Wireless chargers for a totally seamless charging experience
No modern space is complete without wireless chargers. While seemingly simple in design (making us all wonder why the technology took so long), these nifty chargers give us total peace of mind when recharging because they fit in seamlessly with our everyday lives.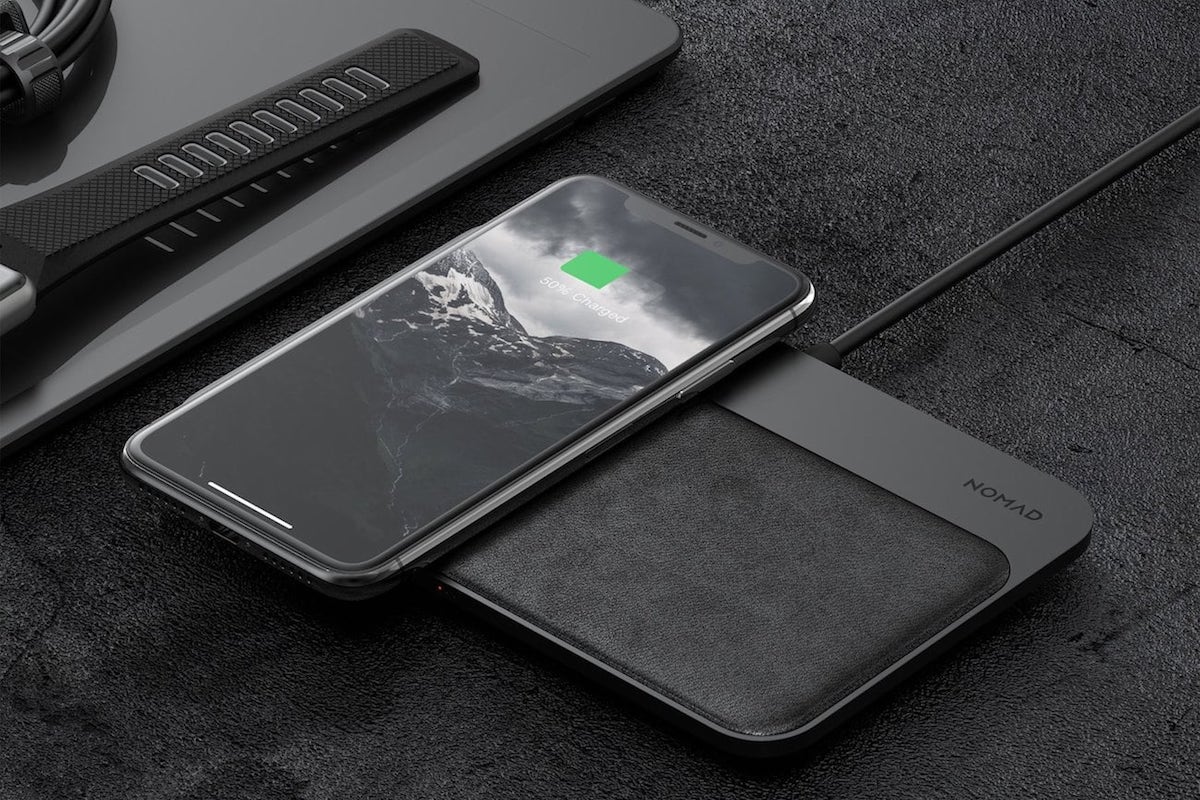 Where can I find more wireless chargers? You can always find the latest in our category here.
What about power banks? We've got loads of them, too! Head over to our power banks category for more.
Is there a wireless charger that does more than just charge? Yes! We recently discovered Lumicharge II, a lamp that also charges your phone wirelessly (along with loads of other features).
A great camera, 5G connectivity, cutting-edge security technology — all these new features are great to have in a smartphone. But perhaps the sneaky best thing we've seen is wireless charging. Rather than fiddling with cables or spending (and spending again) on cables that don't last, wireless chargers give us total freedom.
Whether you're in the car, at your desk, or on the go, wireless charging has seamlessly integrated into every corner of our lives. It's easier than ever to top up our batteries while we're not glued to our devices. Recharging your device is as simple as setting it down. Check out these wireless chargers for a totally seamless charging experience.
Nomad Base Station Hub
This sleek and modern device works as a primary charging station for all your mobile devices. It powers your devices in more ways than one, including USB-A and USB-C along with wirelessly. With three high-power coils, the charging station charges up to two devices simultaneously at a maximum of 10W each.
ENERQi Invisible Fast Wireless Charger
Offering a unique wireless charging experience, this device hides under the table so you can simply rest your device on top, turning any furniture into a fast wireless charging station. Compatible with more than 100 smartphones, this device works with the iPhone Xs, Xs Max, Xr, Samsung S10, and many more.
MAGIQPAD Unibody Ultra Fast Wireless Charging Pad
Exceptionally modern and minimalist, this wireless charger delivers efficient yet optimal power to your device. Simply rest your Qi-enabled smartphone on the surface and it will begin to charge. Featuring a stunning tempered glass exterior with aluminum alloy accents, the MAGIQPAD has been successfully drop-tested up to one meter.
HoverCharge 3-in-1 Fast Qi Wireless Charger
Installing easily in your car, the HoverCharge supports fast charging with 7.5W for iPhones and 10W for Android devices. It uses an anti-gravity epoxy-based rubber mount to hold your phone, eliminating the need for cradles, magnets, or metal plates. Unlike magnetic mounts, it won't block NFC payments such as Apple Pay, Google Pay, or Samsung Pay. Likewise, it works with or without a case and won't damage your phone.
Grovemade Wireless Charging Pad
This charging pad doesn't just charge your phone – it also looks extremely elegant on your workspace while doing it. In fact, the charging pad comes with soft natural cork as the top with a 1/4-inch stainless steel base to keep it in place. Additionally, you can always keep the cord out of sight as it winds neatly into the base.
Takieso MousePad+ Portable Wireless Charging Mouse Pad
The MousePad+ combines a mouse pad and a Qi wireless charger, reducing messy cables and saving valuable desktop space. Using the latest fast chipset, the MousePad+ works with Qi-enabled devices and supports QC 2.0 fast charge. Likewise, it supports 7.5W wireless charging for the iPhone 8/8Plus and X as well as 5W, 10W, and 15W for Android devices.
Native Union Dock Wireless Charging Stand
Designed for the latest iPhone models and other Qi compatible devices, this device offers fast charging up to 10W. A combination of thoughtful design and functionality, the Dock Wireless Charger enhances your home or office space. Complete with an integrated dual coil wireless feature, it offers access to your smartphone in both landscape and portrait orientation.
Which one of these wireless chargers fits best into your life? Share with us in the comments below.
The Gadget Flow Daily Digest highlights and explores the latest in tech trends to keep you informed. Want it straight to your inbox? Subscribe ➜