Carloudy Heads-up Display Uses E-Ink for Spectacular Battery Life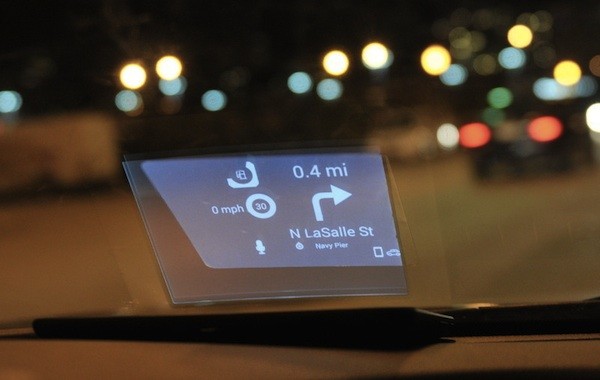 The advantages of a heads-up display are fairly obvious. Rather than taking your eyes off the road to glance at your in-car entertainment, or having your view obstructed by a windshield-mounted GPS, you can see turn-by-turn navigation with the minimum of eye movement. For those of us who do not have this system installed, devices such as the Garmin HUD offer easy retro-fitting, but they must be taken out regularly for charging. In contrast, the Carloudy uses an electronic paper display — the first HUD to do so — meaning it can keep going for weeks without being plugged in.
The advantage of using e-paper is that it has no moving parts, and it does not generate heat — the two primary factors that make LCDs so wasteful. This means that the Carloudy can last upwards of two weeks on a single charge, and the reflection it shines onto your windshield is visible in any light. In order to be even more energy efficient, this HUD is fitted with an ambient light sensor, allowing the display to adjust brightness based on in-car conditions.
Along with GPS directions, courtesy of Google Maps, Carloudy connects to your phone via Bluetooth to serve up real-time parking and traffic updates, a database of local amenities (e.g. gas stations, hotels, etc.), and speed limit information. Unlike some of its rivals, this HUD steers clear of social updates and text messages, opting instead to remain a genuine aid to safety. To this end, you can control the display via a steering wheel Bluetooth controller or in-car voice control.
The device is soon to be launched on Kickstarter in an effort to raise capital for production. Early bird backers will be able to pre-order Carloudy for $179; the eventual retail price will be around $259.