PiCO Home can help you avoid toxic air pollution
In many cities around the world, air pollution has become a serious yet often invisible health hazard. PiCO Home is a smart air monitor that alerts you to a harmful build-up of toxic air pollution in your home or workplace.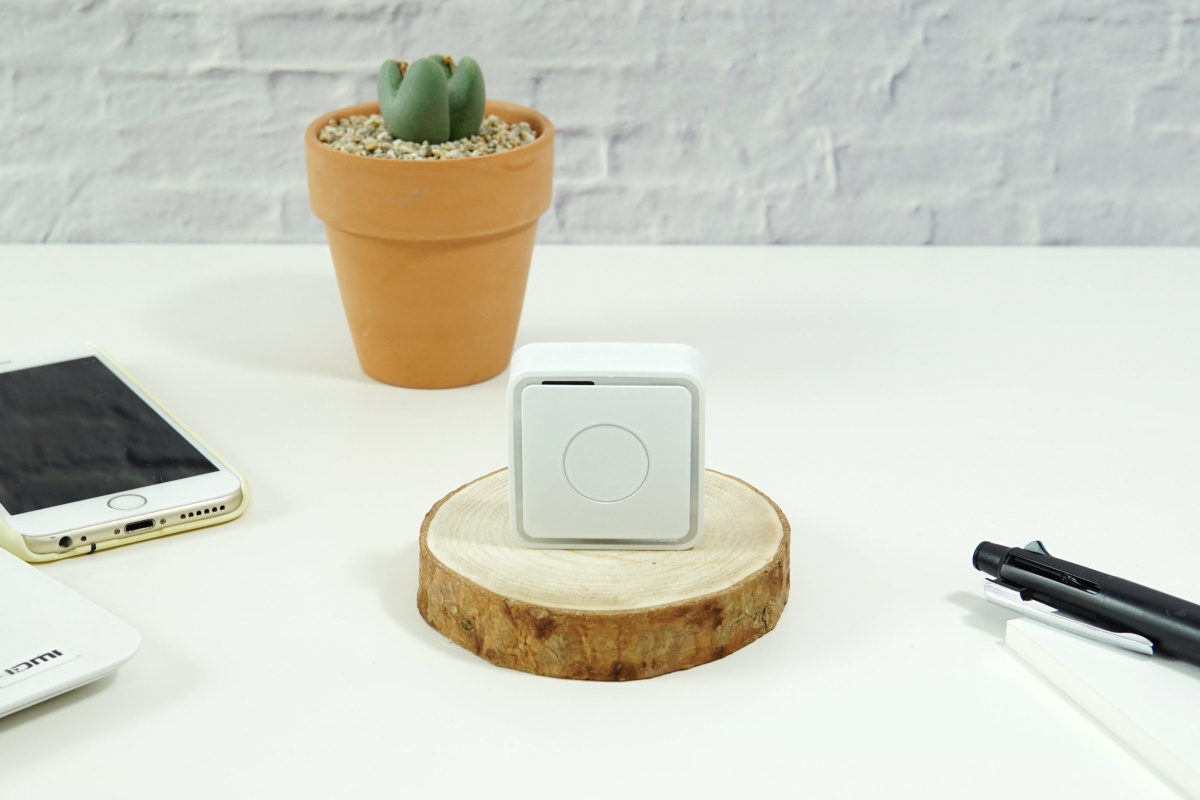 How dangerous is air pollution? Very. According to the World Health Organization, around 8.8 million premature deaths are caused by pollution each year.
How can you reduce air pollution in your home? Choose hard, easy-to-clean floor coverings and cultivate houseplants to clean the air.
What is the best smart air monitor? With wireless connectivity and sensors to detect all kinds of air pollution, PiCO Home is a great early warning system.
Forget sharks in the water and alligators in pools — the real hidden killer is air pollution. Millions of people die unnecessarily early due to health conditions caused by toxic gases. The problem is shared between most larger cities in the world, although urban areas in warm environments usually suffer the worst.
While it's difficult to keep air pollution out of your home, it's good to know when you need to take action. PiCO Home is a smart air monitor that sends alerts to your phone when the air turns hazardous. It can also provide live weather updates.
How does a smart air monitor work?

Air pollution is a blanket term for various tiny particles you may find in the air. Examples include fine dust, and VOCs (volatile organic compounds) — the fumes released when paint and adhesives are drying. By placing a smart air monitor in your house or workplace, you can "see" these invisible killers.
PiCO Home gives you this special power, thanks to an array of sensors. The device is tiny, but it can pick up the forms of pollution mentioned above, along with carbon dioxide.
You can view the live readings at any time via the companion smartphone app, with PiCO Home sending the data via Bluetooth. In addition, PiCO Home integrates with Amazon Alexa, so you can verbally request the readings.
[tweet_box]PiCO Home is a smart air monitor that alerts you to a harmful build-up of toxic air pollution in your home or workplace.[/tweet_box]
Healthy advice
Of course, raw data doesn't necessarily help you solve the problem. That's why the PiCO app offers personalized advice on how to stay safe in toxic air. Furthermore, you can see the forecast for the days ahead.
Aside from pollution, PiCO Home tracks temperature and humidity. This is helpful for checking the weather, but these factors also play a role in air pollution.
The device itself is small enough to take anywhere. You can power it with your smartphone or an external battery, meaning it's possible to take PiCO Home on the road. The app is available on Android and iOS.
"PiCO Home is an elegant, personal smart air quality monitor that can tell what's in the air you breathe…Unlike traditional air monitors, PiCO Home provides you with peace of mind thanks to a combination of reliable data, portability, and a low price." — Brilcom on Kickstarter
Avoiding air pollution
While you can't escape air pollution altogether, PiCO Home helps you understand what you're dealing with. It's a useful little device that is a must-have for anyone who suffers from asthma or breathing problems.
Future designs
Version one of PiCO Home requires an external power supply. We would like to see a self-sufficient version at some point.
Availability
– Kickstarter: Until July 6
– Pledge: $89 USD
– Delivery: September 2019