Indulge in Audio Luxury with the TT8 Turntable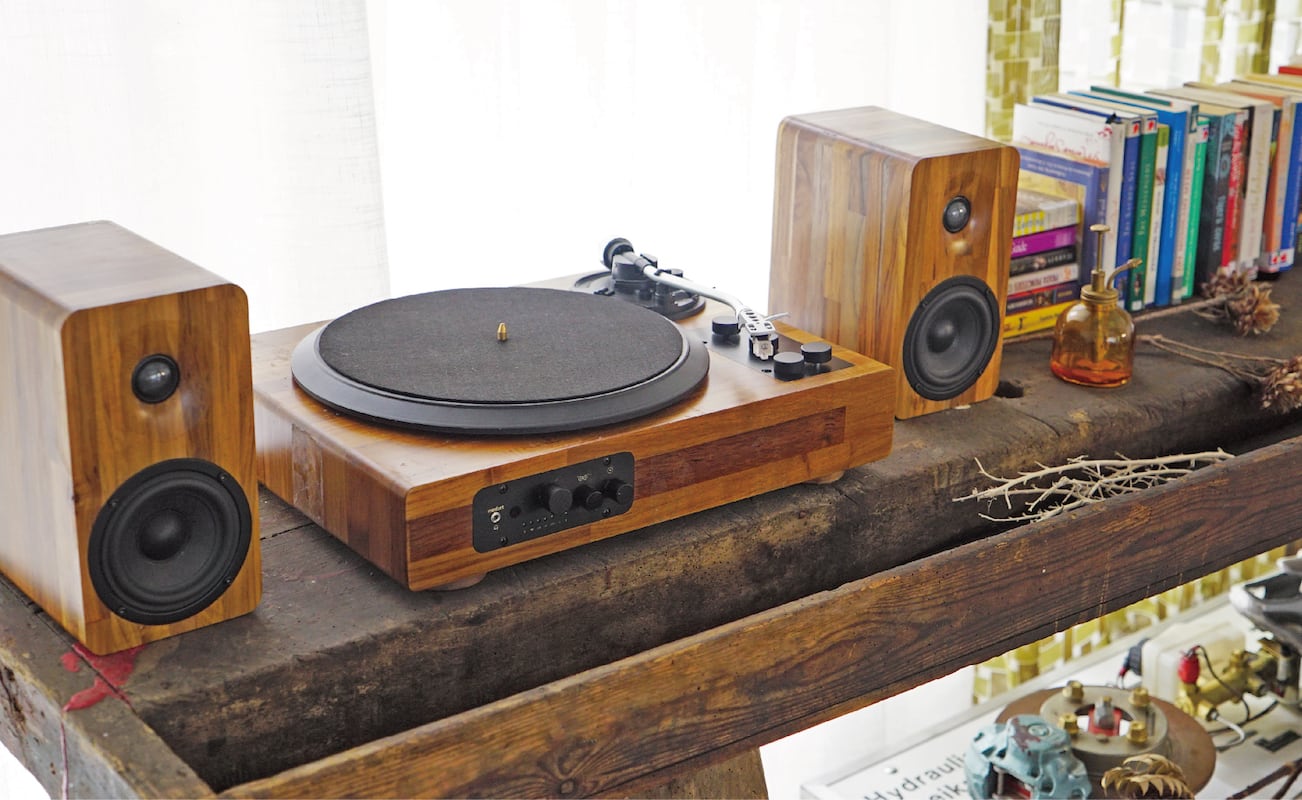 There was a time when vinyl seemed all but dead. But after a 15-year love affair with digital music, many audiophiles have now returned to this satisfying sound. Quite apart from their aesthetic appeal, records produce a kind of audial richness that no iPod can replicate. And thanks to modern technology, vinyl sounds better than ever before. The TT8 wooden turntable takes advantage of the latest audio components, while still offering some retro charm. With built-in Wi-Fi and Bluetooth, it's a true slice of audio luxury.
– Solid wood construction, with aluminum cast platter to ensure smooth rotation
– Built-in amplifier with multiple connections for passive speakers
– Connects to external music sources via Wi-Fi, Bluetooth, or USB for digital playback
Audio Luxury
When you buy the latest phone or laptop, you expect to receive something completely new. But the same rules do not apply to every purchase. Much like a Ford Mustang or Vespa scooter, any good modern turntable should offer a courteous nod to the past.
The TT8 turntable strikes the delicate balance between new technology and classic design. You can see the likeness of turntables past, yet this sound system is definitely from the present.
[tweet_box]The TT8 wooden turntable takes advantage of the latest sound technology to offer a retro slice of audio luxury[/tweet_box]
The solid-wood construction and aluminum plate work with high-grade audio components for a truly outstanding sound experience. Plus, it can even handle your digital music.
Wood Glorious Wood
While browsing this site, you may have noticed a recent trend for natural materials. That's because many small startups are embracing ancient techniques in the creation of new products.
The TT8 is a prime example. Crafted from solid timber, this thing looks better than any metal and glass box. It's made from cut blocks rather than a single piece of wood. Along with the natural grain, the blocks form their own unique pattern. You have three beautiful wood varieties to choose from — walnut, oak and teak.
Embedded within the grain, you can find some serious audio kit. Your LPs circulate on a cast aluminum platter, while the Audio Technica AT3600L cartridge glides through the grooves. The sound then passes through the built-in Class D amplifier, and on to your loudspeakers of choice.
On the front, the control panel allows you to switch between 33/45rpm, change the pitch, adjust the volume, and eject your disc. At the back, you will find RCA and USB ports, and an optical line-in.
As a result, you can actually enjoy sound from movies and games through the TT8. If that wasn't enough, the turntable can also connect to other audio sources via Wi-Fi and Bluetooth.
The only thing missing? A remote. Some of us vinyl geeks enjoy being lazy, you know.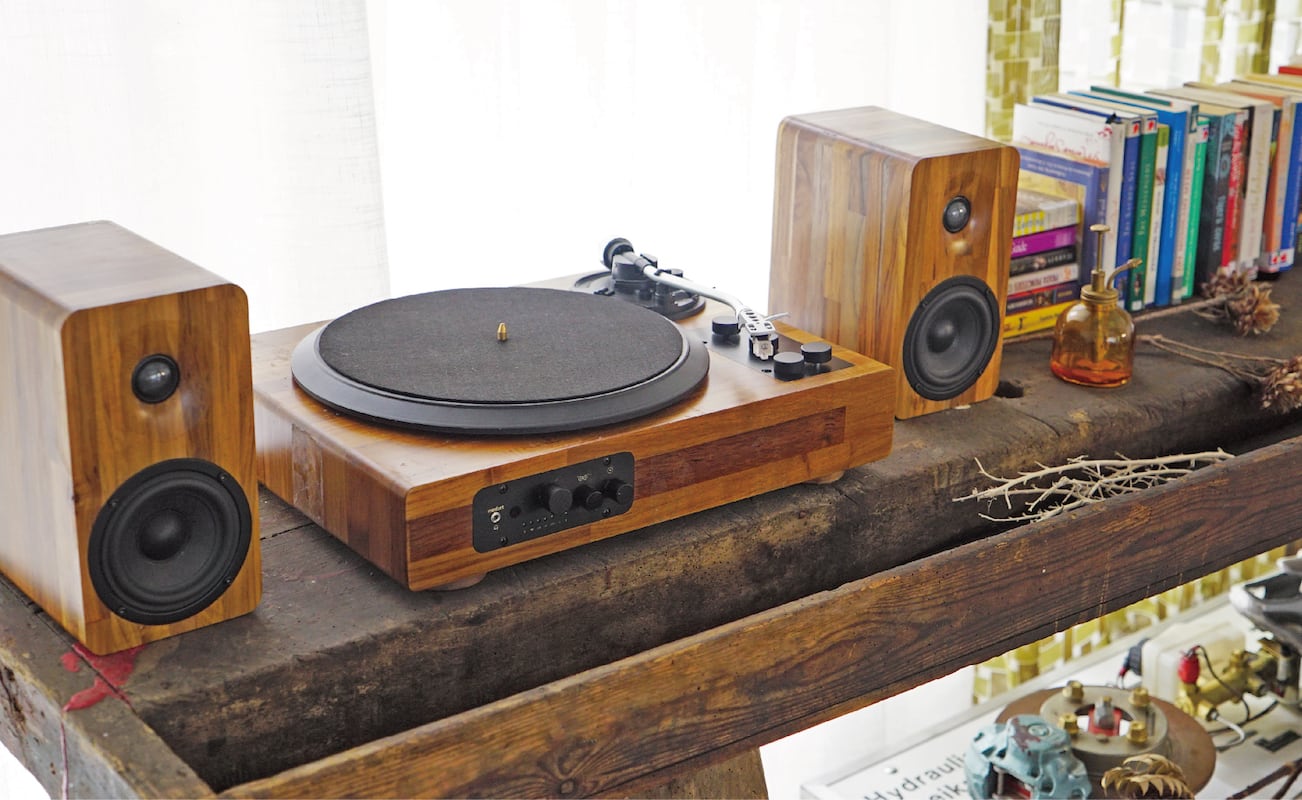 Speaker System
To go with your turntable, you have the option of installing Minfort's passive wooden speakers. The full set includes a 1-inch silk dome tweeter, a 4-inch paper cone woofer, and a 5.25-inch subwoofer. Just like the TT8, they come in three different grains. Meanwhile, the woofers have cones made from paper and wool fibers — all very planet-friendly.
"A TT8 turntable integrates retro aesthetics and multi-functional amplifier together in one minimalistic turntable, bringing the elegance of wood and pure sound quality not only to vinyl listeners, but to all music lovers." — Minfort on Kickstarter
What We ❤️
The best that Mother Nature and man can produce, combined in one turntable.
Future Designs
A remote for volume control and stuff, please? That is all!
Availability
– Kickstarter: Until January 3rd
– Pledge: $599 USD
– Delivery: March 2018