The best PS4 controllers you can buy right now
Choosing the PS4 controller that best suits your needs can be difficult. And having the right controller can make or break your gameplay. That's why we're here to help you make the decision and figure out just what you need and what you don't.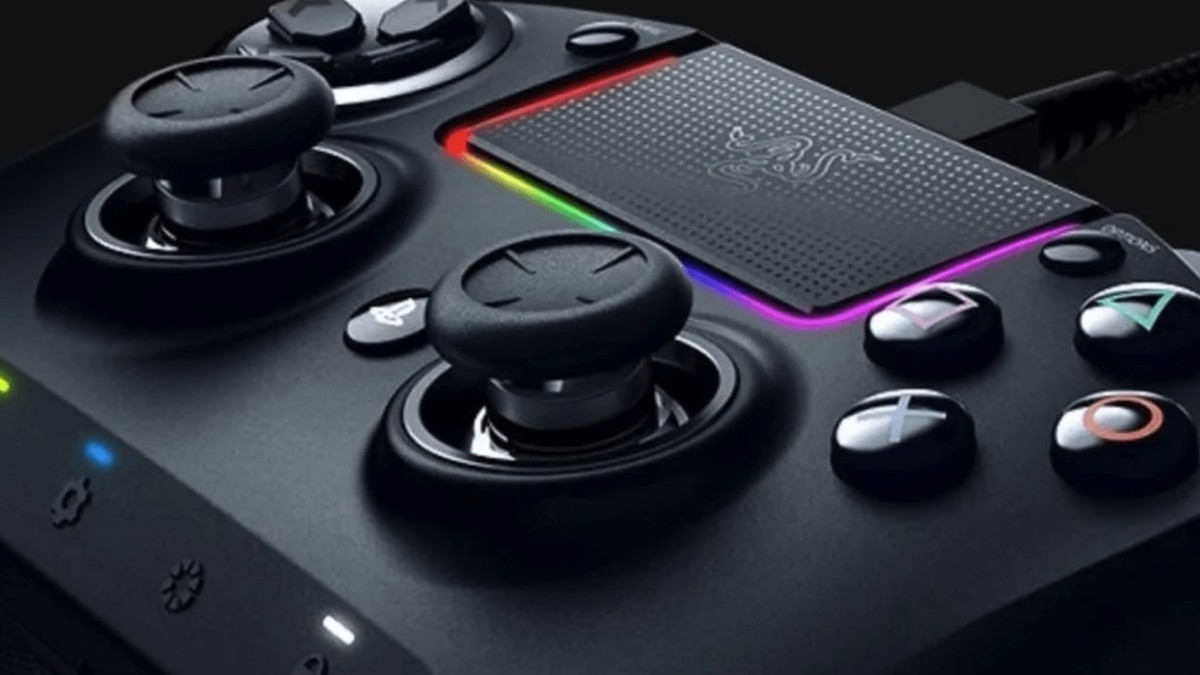 Choosing a controller is important. And there are so many factors to consider. You want to make sure you have the best PS4 controller to meet your needs, but first, you have to figure out what those needs are.
How much do you want to spend?
What's your gaming intent? Are you playing just to have fun, or are you looking to compete?
Do you want wired or wireless?
What kind of grip do you like?
While some of these might seem like obvious questions, it's quite possible you've never thought about them before. Many of us have only ever played with Sony's controller right from the box and haven't explored the other options out there.
And that's okay. Heck, if you want to stick with the original, the DualShock is a fantastic controller. If your needs are simple, likely you'll want to stick with what you know. But if you're looking to go into pro gaming, you're probably going to want to upgrade. But when you upgrade, you'll want to be sure that you're not getting a "chipped" or "modded" controller, since those are illegal in pro gameplay. And no one wants that automatic DQ.
If you're just playing at home and want the fun of that rapid-fire chip, go for it. Though be prepared for the onslaught of hate if you're playing online because half of the people you encounter will loathe it. If you end up getting a modded controller, be careful about which one you get. If they claim to have an insane amount of mods, it's just a ploy. The top end is about fifteen. And you'll need to decide if you want shooting or non-shooting boosts.
You'll also need to decide how much you want to spend. You can get PS4 controllers for as low as about $17.99 (and we put it on our list as a great value controller, based on the 4.5-star rating on Amazon). Or you can spend over $200. Though, if you're not planning on pro gaming, you likely don't need to shell out the extra coin for an expensive controller.
A big thing to decide on is if you want wired or wireless. Both have benefits. Wired means you're going to get a higher latency. If you're new to the gaming world and don't know what latency means, it's simply the speed at which your press of the button sends information to the console. Latency can make or break your gaming. With wireless, you're losing a bit of that latency (and if you're just a casual gamer, you might not even notice the loss), but you're sans wire. (I'm a casual gamer, and I prefer comfort, so I prefer a wireless controller. Being able to curl up on the couch with a blanket to play Diablo is much more preferable to me.)
Lastly, think about the grip. Some controllers come with rubber grips on them or anti-slip features. Of course, you can always buy skins that will go over your existing controller to offer you a better grip. But if you're in the market for a new controller, it's always something to consider. Grip might not seem important, but if you're prone to sweaty hands, that bit of rubber on there might make all the difference in your gameplay.
So, without further preamble, we offer up our picks, from the highest priced to lowest priced.
Razer Raiju Ultimate Wireless PS4 Gaming Controller
You can customize this controller just to your liking with the mobile app by adjusting sensitivity settings, remapping multi-functions, and more. You can even swap the thumbsticks to change the shapes and heights and choose between individual or tilting D-Pad button layout. The quick control panel enables you to change functions in an instant while the secure button prevents accidental key presses. And just activate the Hair Trigger Mode when you need some quick-firing action. The Razer Raiju Ultimate provides three connectivity modes, including PS4, PC, and USB, without requiring manual restoring to optimize efficiency, and you'll have both wired and wireless options.
Price: $221.87
PlayStation C40 TR PS4 Gaming Controller
Completely customize your gaming experience with the PlayStation C40 TR PS4 Gaming Controller. Featuring an entirely customizable design, this professional controller is designed for serious gamers. The C40 TR comes with removable and swappable D-Pad Modules, so you can always experience sharp performance. In addition, the controller works in both Parallel and Offset configurations. The Replaceable Stick Caps offer even more customization options. The ergonomic rear button layout improves precision at crucial times, while mappability simplifies the controller for any playstyle and genre. And you'll have both wired and wireless options.
Price: $199.99
SCUF Vantage PS4 Controller
This controller features a fully modular design, and the look and feel of this device is easily customizable. The SCUF Vantage comes with added inputs including Sax buttons and pack buttons and also includes an interchangeable magnetic faceplate, Audio Touch Bar, magnetic D-Pad, Removable Vibration Modules, Asymmetric Thumbstick Layout, and more. Ideal for competitive gamers, the PS4-compatible controller provides more features and full customization so you can reduce your response time. It's available in wireless and wired models, and the wireless model comes with the added bonus of a dual mode that enables toggling between USB and Bluetooth connectivity.
Price: $169.99
NACON Revolution Pro V3
This controller features ergonomic rubber grips for comfort during those long gaming sessions. You'll have dual customizable sticks with 30°/38°/46° amplitude, and 4 configurable shortcut buttons, 4- or 8-way directional pad, and 2 customizable vibration motors. You'll also have on-board headset microphone and volume controls and a wired or wireless connection. 
Price: $146
DualShock 4 Wireless Controller
Sometimes you just want to stick with what you know, and that's okay. With the DualShock 4, the feel, shape, and sensitivity of the dual analog sticks and trigger buttons have been improved to provide a greater sense of control. And the new multi-touch and clickable touch pad on the face of the controller opens up worlds of new gameplay possibilities. You'll also have a built-in speaker and stereo headset jack.
Price: $46.96
ORDA Wireless Gamepad
This controller has dual built-in shock Motion motors, so you'll have different intensity feedback. The controller is ergonomic and made of non-slip and sweatproof materials, and it has high sensitivity, which means you'll experience a reduced response time and improved accuracy at critical moments. It also features a sharing button for video and screenshots, a clickable touch pad, and an integrated light bar.
Price: $26.96
Etpark PS4 Wired Controller
This is the cheapest controller on the list, but the reviews are positive. This controller was designed for the PlayStation 4 console, adapting the Dual Shock 4 wired controller program. While you won't have all of the bells and whistles, this seems to be a good controller for the cost. If you have little ones you're introducing to gaming, this would be just the thing for them instead of handing over your costly controller.
Price: $17.99
So, did we help you decide which is the best PS4 controller for you? Let us know in the comments.
The Gadget Flow Daily Digest highlights and explores the latest in tech trends to keep you informed. Want it straight to your inbox? Subscribe ➜