CES 2019 Day 4 highlights – Alexa router speaker, a humanoid robot, and more
The final day of CES 2019 is here. While bittersweet, it does mean we're one step closer to all those "coming soon" products becoming a reality. While you may feel like you're missing out by not attending, we're got you covered.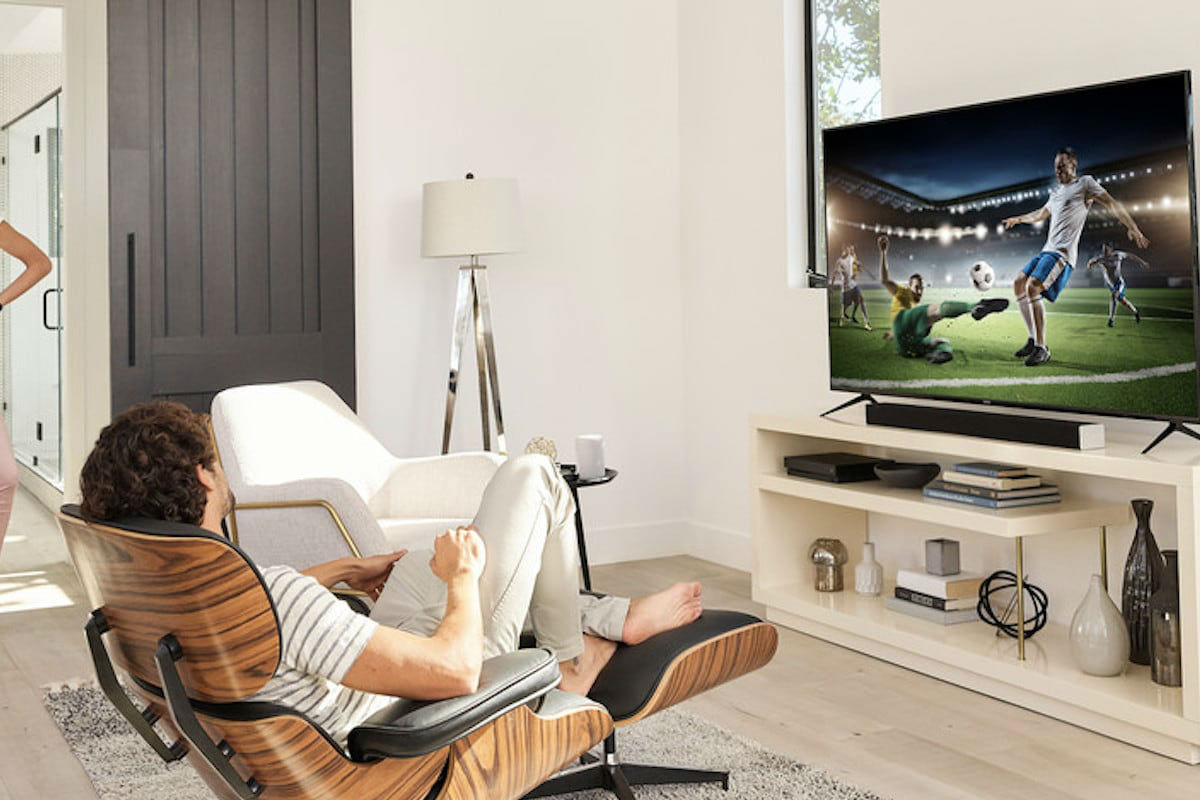 Who are the CES 2019 Innovation Award Honorees? Like every year, CES values innovative and exquisite design in the field of technology. Here are this year's must-see honorees.
What are the best booths at CES 2019? From Bell's air taxi cabin to LG's Massive Curve of Nature, here are the best booths at CES 2019.
What's the future of in-car entertainment? Based on Audi's future in-car entertainment plans, it seems like a huge change is about to take place. Check out this interview from Engadget.
With the last day of CES 2019 upon us, we're still discovering new products left and right. As expected with the biggest tech trade show of the year, the exhibitors came ready to impress.
If you're having total FOMO for not being there in person, catch up with our roundup of the best of the best for today. If you want to see all the innovation from the week, head over to our CES 2019 category.
JAXJOX Kettlebell Connect Smart Connected Kettlebell
The Kettlebell Connect can change from 12 to 42 pounds in a matter of seconds. Combining six weights in one, it uses a bullet stacking system. Likewise, the rotating weight-selection core makes it easy to lock out of or in weighted plates for quick weight adjustment.
Samsung Flash Ultra Slim Notebook
Striking in appearance, this compact laptop features a unique textile finish. As the creators of their own plastics, Samsung opted for a burlap-like finish on the Flash. In addition to this, the keyboard has typewriter keys for a touch of retro design.
iOttie Easy One Touch Car Mount
Designed to be an extension of your device, you can easily and effortlessly mount your phone whenever you need during your journey. Likewise, removing your smartphone is just as simple. The mount has a release mechanism on the side so you can do it all with just one hand, leaving you to focus on everything else.
mophie juice pack access iPhone Xs Max Case
Made just for this smartphone, the juice pack access does something most others cannot. Rather than take ownership of the precious single Lightning port, it actually uses wireless charging capability to keep your Lightning port free.
Jabra Elite 85h Adaptive Audio Headphones
Using SmartSound technology, these headphones can detect the noises of your environment and will automatically adjust to deliver optimal audio. In addition to the technology, you can also set up a personalized audio profile in the app.
vívoactive 3 Music Verizon Connected Smartwatch
Using the connectivity of Verizon, this wearable gives you all the options you need without lugging around your smartphone. In fact, the GPS smartwatch lets you access music downloads and even texting on the go. In addition, it also provides safety features such as real-time location to emergency contacts.
ASUS Lyra Voice Alexa Router Speaker
It's not a misprint; this device combines the big sound of a speaker with the connectivity of a router. Using Bluetooth technology, the Lyra Voice features two 8W speakers to blast out your tunes while also offering ideal connectivity. Likewise, you can interact with Alexa and even control your other smart home devices.
Insta360 Pro 2 Professional VR Camera
Complete with six lenses, the innovative Insta360 Pro 2 can capture all angles at the same time, delivering 8K-per-eye 3D 360 video. The Pro 2 also features FlowState stabilization, long-range live monitoring, and post-production in collaboration with Adobe.
Unravel Portable Fast Wireless Charging Station
The patent-pending design features a versatile hinge, allowing you to configure Unravel in three convenient positions. Lay it flat and use the three 10W wireless charging pads to fast-charge multiple Qi-enabled device at once.
Kano Harry Potter Coding Wand
Designed for those aged 6 and older, this kids coding kit has everything included to create a magic wand. Based on Harry Potter's wand, the Kano Wand uses Bluetooth connectivity to provide control. Kids can build the wand and its code by going through over 70 step-by-step challenges to improve their skills.
Belkin BOOST UP Wireless iPhone Charging Pad
Specifically designed for the iPhone Xs, iPhone Xs Max, and all other wireless charging iPhones, this charging pad is totally convenient. With the power of Belkin, the BOOST UP Charging Pad will never overheat or prematurely shut down.
UBTECH Cruzr Intelligent Humanoid Service Robot
Customizable and cloud-based, this bot is designed to help tend to all your customer's needs. It's perfect for business environments and Cruzr comes with many useful features including video conferencing and multi-modal interaction.
Anker PowerPort Atom PD 1 Power Delivery Charger
The PowerPort Atom PD 1 provides 30w charging despite its tiny size. In fact, it's the same size as a phone charger. The 1.5-inch cube offers just as much power delivery as larger 30w USB-C chargers.
Vizio P-Series Quantum X 4K HDR TV
This smart TV comes with Ultrabright 2900, providing 2,900 nits of peak brightness. Likewise, the P-Series Quantum X TV delivers impressively bright HDR highlights. In addition, the television also provides Quantum Color, which utilizes the latest form of quantum dot technology.
GE Kitchen Hub 27-inch Smart Display
This screen sits at a comfortable viewing level, making it convenient to enjoy smart features while you cook. The Kitchen Hub comes with live video chat functionality along with multiple camera angles so you can easily make calls.
Ensembl Modular Entertainment System
More than just a speaker, this clever system includes a variety of functions to cater to your entertainment needs. The Ensembl is, of course, a powerful speaker. But, it's also intelligent and can respond to your questions, commands, and needs.
FoldiMate Automatic Laundry Folding Robot
This prototype machine takes your freshly aired garments and towels and folds them into a neat pile. You simply clip your laundry into the feeding mechanism and wait for FoldiMate to do its work.
What were your favorite announcements from CES 2019? Share with us in the comments below and stay tuned for our best of CES list.
The Gadget Flow Daily Digest highlights and explores the latest in tech trends to keep you informed. Want it straight to your inbox? Subscribe ➜