Win a Drone Backpack – Courtesy of FOX's New Drama APB
After the MacBook Pro Giveaway, we are back again with the Lowepro QuadGuard Drone Backpack. This bag has enough space for all your much-needed flying accessories. The interior is customizable with the padded, multi-level adjustable divider system while the exterior is a FormShell armored front panel for storing the most fragile accessories such as tools, props, batteries, and more. Together, they make this drone backpack blend beautifully with your everyday lifestyle. So, we thought of making this our first giveaway of 2017.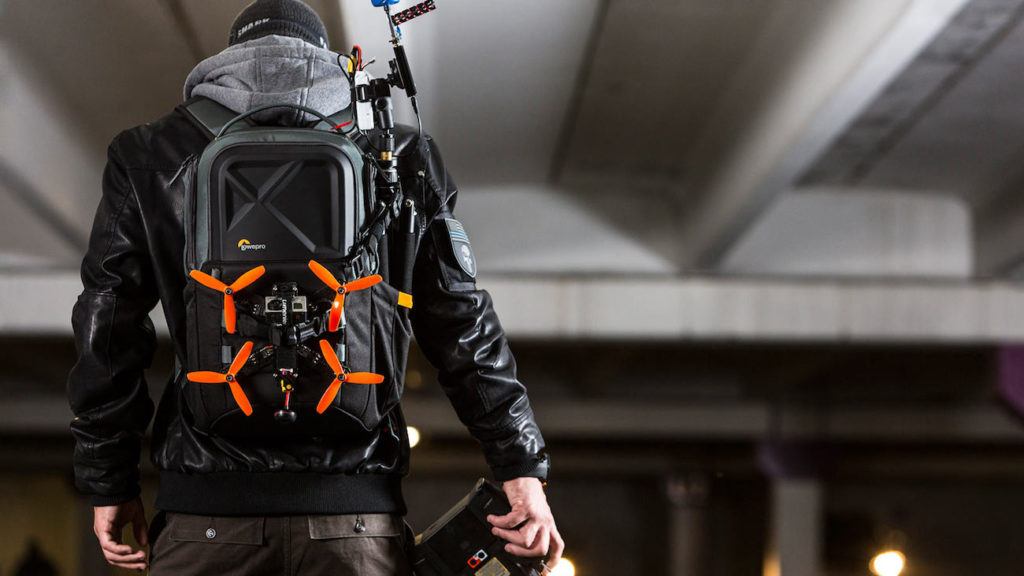 And this time we are partnering with FOX's new drama APB. Before getting on with the details, let's watch the trailer first:
High-Tech Police Drama Coming Up in 2017
The show is based on a new police drama with a tech twist that encircles around this one man who is a billionaire engineer. After witnessing his best friend's murder, he takes charge of Chicago's troubled 13th District and reboots it as a technically innovative police force, challenging the district to rethink everything about the way they fight crime. The cutting-edge technology used in the series looks exciting to us, and we can't wait to watch all that action premiering Monday, February 6th, at 9/8c on FOX.
Participate To Win the Drone Backpack Now
The trailer already shows us high-tech cars, mobile apps and drones helping the police force do their job with greater intensity and perfection. The most noteworthy reason why we chose the Drone Backpack for our giveaway. We are in an age where robotics is flourishing at a rapid pace every day. And we believe that it is here to stay. So, what are you waiting for? Participate now to win your drone an amazing APB branded backpack!
ICYMI: APB premieres Monday, February 6th, and airs Mondays at 9/8c on FOX.
Finally, let us know how you would love to use the drone backpack in the comments below.
Share This