Garmin Vivofit Promises Simplicity and Versatility in an Under the Radar Fitness Tracker
With all the new fitness trackers on the market, such as the Nike Fuelband, the LG Lifeband, and the Jawbone UP24, and the new fitness trackers on the horizon, such as the Gear Fit, it takes some original thinking to stand out from the crowd. All of these trackers seem to be the extremes of the market, they are either extremely fancy, like the Gear Fit, or they are extremely minimalistic, like the Jawbone UP24. What if you want something simple but you also want a visible readout without having to go to your computer to check? Garmin has something exactly for you.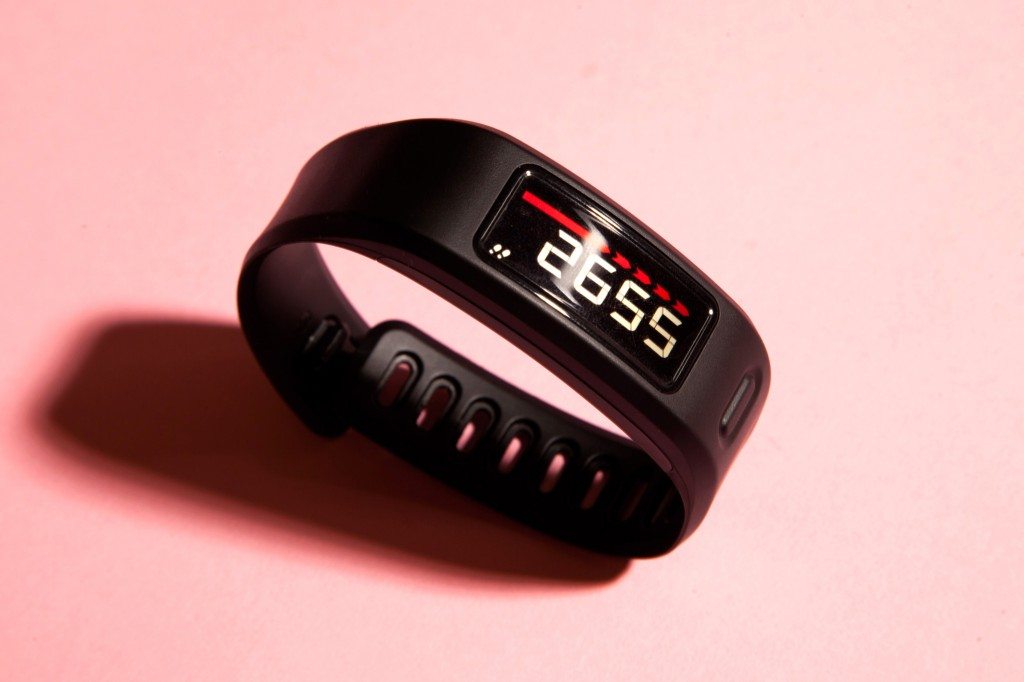 Just a Fitness Tracker, Nothing Less, Nothing More
The Vivofit does not promise any ridiculous functionality. It promises to track your fitness and tell the time and date. It is up to you to adapt the various uses to how you want to track your health. You can track your heartrate, your calories burned, your sleep, or your steps taken, to name a few. You choose which screens will display the Vivofit at any given moment by selecting the screens through the Garmin fitness userface called Connect. The userface is simple and easy on the eyes and is quite deep in the realm of usability.
Another neat little detail about the Vivofit is the screen. It is an eternally on screen. That's right, it never shuts off. It isn't rechargeable as it runs on removable batteries. Don't worry, Garmin is claiming a year of usage out of the batteries before they would need to be changed so you will get plenty of use out of the Vivofit before you need to go get that tiny screwdriver to change the batteries. The Vivofit is also waterproof up to 50 meters which is about 47 meters more than most of us would ever need.
For Every Kind of Workout
The Vivofit represents an easy and fluid way to track all of your physical activity without requiring your input before every workout. The software adapts to your patterns and displays your goals on your wrist constantly which makes the Vivofit a device that you can put on and truly forget about until you sync it up with your computer. You can start running on a treadmill and the Vivofit will instantly start tracking your activity as a workout due to your increased heartrate. Such detailed simplicity is hard to find elsewhere on the fitness tracking market. At $129 though, you have to stay committed to using it properly, otherwise you won't get your money's worth. If you really are going to use it as it's intended, there's no better tracker for you.
Share This