Mpow M3 – Value Oriented Wireless Headphones With A Solid Audio Experience
There will always be a million different kinds of headphones to choose from so how does one ever decide on one pair without feeling like they're missing out? Never fear, Gadget Flow is here! Today, I'm sharing my full thoughts on an awesome pair of wireless over ear headphones by a company who specializes in maximizing the bang for your buck ratio. The headphones are the Mpow M3 and I am so excited to review a value oriented pair of wireless headphones for you guys. The Mpow M3 are:
– compact and durable
– an excellent audio experience
– not going to break the bank or your wallet
Audio Quality Defies Expectations
The Mpow M3 Headphones come in at $34 (current sale price on Amazon) and, given the nature of similarly priced headphones, my expectations were mixed. I know the reputation of Mpow to be a solid manufacturer of all sorts of products with no complaints about quality. But, how could these headphones be this price and not fall prey to poor audio quality?
I don't know how they did it but the M3 Headphones deliver amazing audio. Out of the box, they have a more bass heavy sound but so much that it drowns out the rest of the music. All things considered, a rather pleasant listening experience.
Lasting Comfort
Mpow didn't skimp on comfort either; the earcups on the M3 Headphones are soft and feel quite nice while the headband is similarly adorned for a snug but not annoyingly tight fit. They certainly lack the tight-to-the-point-of-squeezing-my-brain-out-of-my-nose feeling which I've experienced with some on ear headphones.
[tweet_box]The Mpow M3 Headphones deliver solid audio and comfort for a reasonable price[/tweet_box]
Extended listening sessions did not leave me feeling weary thanks to the lightness of the M3 Headphones. I wore them to edit videos, walk around downtown while chatting with my wife, and I even wore them to work out.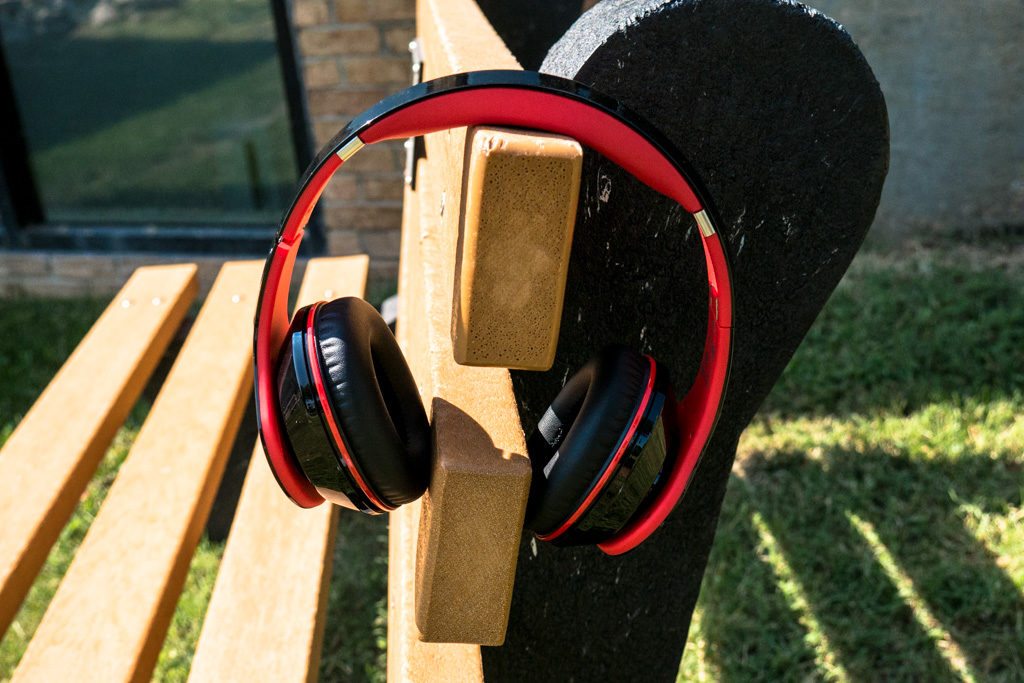 Great Feature Set
While certainly not the first to have buttons on the outer part of the earcups, the M3 Headphones do include them as a nice surprise. The controls also work for phone calls and music control so you can spend less time fumbling with your phone in your pocket and more time enjoying yourself.
Another standout feature is the battery life. The M3 Headphones have the kind of battery life that you forget about. Because they often last you hours into double digits, you won't need to worry about them. You will need to charge them on a daily basis, however, if you have regularly scheduled listening sessions of an extended nature.
The M3 Headphones fold into a compact state and can fit into a very reasonably sized carrying sack that is included in the box by Mpow. With this, you can easily take them on long trips without worry. Plus, because they charge via micro USB, the M3s don't require an extra cable. I can just bring my cable for my Android phone so there isn't an increase in wires which magically tangle themselves inside every pocket or bag.
What We ❤️
The M3 Headphones are well built, sound great, and come in at a great price. It's perfect as a gift for you or for someone you love. The slogan very much applies: they were built to spoil your ears.
Future Designs
Seeing as I only seem to publish reviews of excellent products, this section continues to be the hardest part to write. For the future M4 Headphones (as I very astutely have guessed based on the current naming convention), I'd like the earcups to be a tiny bit bigger for even more comfort.
Availability
– Available: $33.99
– Delivery: 2 day shipping with Amazon Prime