Phiaton's BOLT Earphones bring the power and the convenience
With totally wireless being the preferred option for music lovers on the go, the BOLT True Wireless Earphones are ticking all the boxes (and more). From crystal clear audio to battery that outlasts a week of commuting, these earbuds are in a class all their own.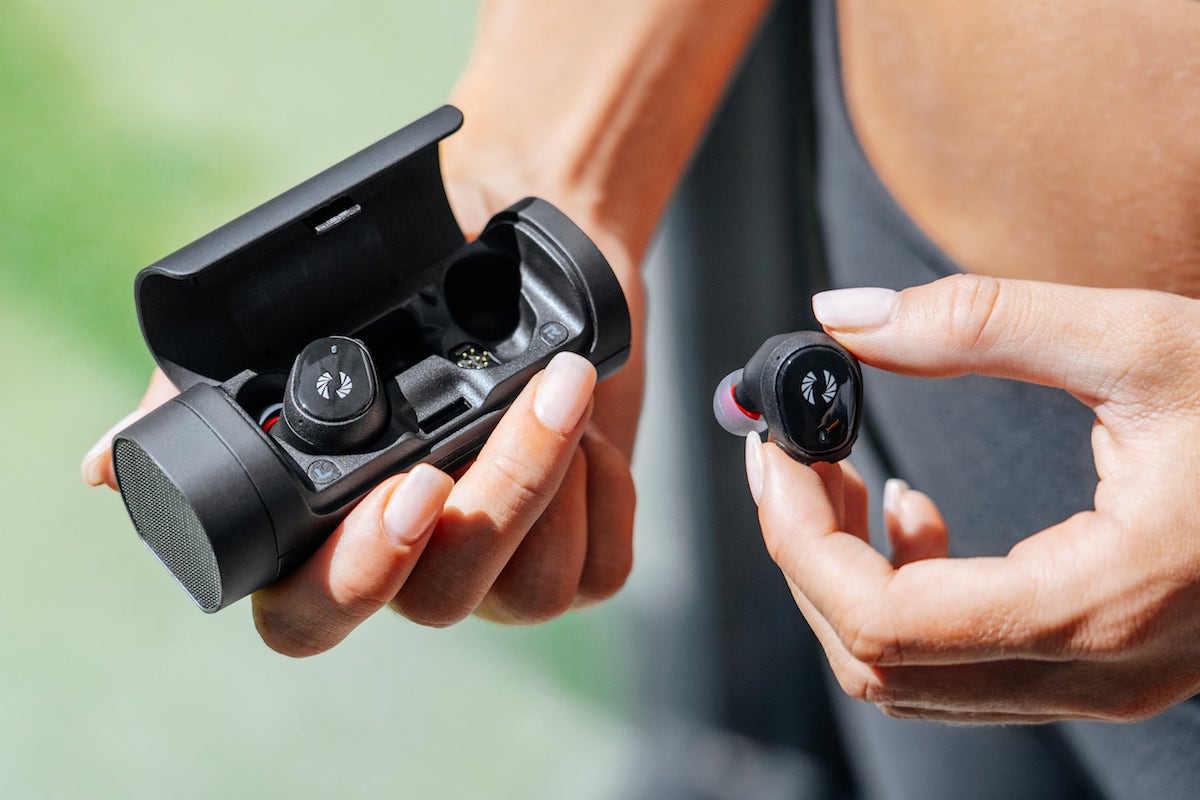 What is "true wireless"? The term "true wireless" refers to audio systems that require no cables or cords for connectivity and use. This includes any wires that connects two earbuds.
Which features should I look for in earbuds? Along with true wireless, battery life and audio quality should be at the top of your list.
Which true wireless earbuds offer reliability and clarity? I highly recommend Phiaton's BOLT Earphones for all the reasons I outline below.
When it comes to on the go audio, we've come a long way since the bare metal headphones that came with your Walkman. Now, we're spoiled for options and Phiaton is paving the way for what we should expect from wireless audio.
As one of the leaders in the wireless audio space, Phiaton has taken any desire you could have for wireless earbuds and put them into the BOLT True Wireless Earphones. To prove it, they sent me a pair to try out.
Pairing quality design with quality audio
The first thing I noticed about the BOLT Earphones was the premium feel. They arrived in sleek packaging and inside their included charging case. Unlike other similar products, the all-white design had a reassuring weight and movement.
When I opened the charging case, the earbuds were perfectly placed and well presented. Connecting to my iPhone was a total breeze thanks to Bluetooth 5.0. Along with multiple ear tip options to choose from, the BOLT Earphones also have Phiaton's RightFit+ ear wings. These arms extend out from the earbuds to secure into your ear and guide perfect placement. It took a couple of tries for me to get the hang of it, but, once they were in, they were in.
Total immersion
While I wasn't too far from my device while using the earbuds (mostly to drown out fellow grocery shoppers), the seamless connectivity and balanced armature drivers worked together to provide crystal clear audio. Whether I was rocking out to my playlist at the gym or catching up on podcasts, I didn't miss a beat (or a word).
I will be honest, I'm not exactly an expert when it comes to audio. But, I can tell you exactly how much better Zeppelin tracks sound on the BOLT Earphones than they do on the earbuds I used to use.
Author's tip: if you really want to see how clear these earbuds are, crank up Led Zeppelin's Out On The Tiles and listen for John Bonham's "stop" at the 1:26 mark.
Outlasting your workday
Lasting a full 5 hours on a single charge, the life of the BOLT Earphones is extended by a whopping 15 hours thanks to the charging case. Because I work from home, I'd sometimes go a few days between uses which was totally fine thanks to the 94 hours of standby. If you're needing some quick access to audio, the case offers fast charging for an hour of playtime after just 15 minutes of charging. This is perfect for those of us who forget and need to recharge on the go.
With some built-in magnets, the earbuds remain in their corresponding slots within the case with a satisfying click. The top of the case also secures shut, offering some peace of mind that your earbuds will always be right where you left them. As I mentioned, all the materials offer a premium feel. You can toss the case and earbuds right into your bag without a second thought.
Going above and beyond
If multiple days' worth of commute for battery life wasn't enough, the BOLT Earphones case also doubles as a Bluetooth speaker. Just prop the charging case on its side and the speaker disperses audio in all directions. For such a compact design, this mighty speaker is surprisingly loud.
What I love
If I had to pick just one thing, the audio quality impressed me the most. I opened the box with plenty of skepticism thanks to countless wireless earbuds on the market. I was delightfully surprised.
Future designs
Perhaps it's me, perhaps it's the shape of my ears. It took me a little while to fit these earbuds and determine the correct tips. Once I did, though, it was all smooth sailing.
Availability
– Available now from Phiaton
– Colors: Black, White
– Price: $139.99