Rapide Lite is That Commercial Quality Desktop 3D Printer Coming At An Affordable Price For Mainstream Consumers
3D Printing is inevitably one of the most thriving markets for makers today who can now give shape to their unbelievable ideas into three-dimensional objects within no time. This whole world of handmade, creative artists who are constantly on the verge of revolutionizing the crafting arena now have the power to print artistic masterpieces without facing unnecessary hurdles along the way. That's probably the root cause behind the massive growth of this industry which has sold over 23,000 machines last year, a significant rise as compared to the last five years. From rethinking the way we make food to designing futuristic automobiles and developing healthcare, 3D printing has had its surge in development for the past couple of years. Not only at the industrial level, it's also made its way into your daily lifestyle by camouflaging as your everyday accessory such as your pen.
This is a market expected to grow at a CAGR of 23% from 2013 to 2020 and reach $8.41B in 2020. Seeing the number of creative artists and manufacturers we have around the globe, the statistics don't seem that surprising at all. But if you look at it closely, 3D printing machines are still confined within the boundaries of the industrial sectors more than households. That's not mainly because these machines are hefty as most crafters do have separate rooms and enough space to store their manufacturing units. What keeps them from buying these innovative machines is the price which, am afraid, mostly surpasses the standard budgets one has by a large extent. That's the exact area this upcoming 3D Printer from Rapide 3D aims to erase by introducing a commercial quality desktop 3D printing machine at a price less than $500. Enter Rapide Lite – a desktop 3D printer that actually comes within your budget!
Affordable Desktop 3D Printers For All
With their strong attitude towards fulfilling the unattended sectors in technology, Rapide 3D has been extensively involved in developing desktop 3D printers which brought forth a new dimension in design and technology. As told on their website, "Rapide 3D printers not only set the highest standards in performance and technology, they bring never before available design and synergy to a still very tech oriented marketplace. Our goal at Rapide 3D is to allow as many people as possible to step into the exciting world of rapid prototyping from their desktops at an affordable price point that will change the market in terms of quality and design." For those who are unknown about rapid prototyping and what it really does, it's actually a way by which you can quickly fabricate physical models using three-dimensional computer aided design (CAD) data. The first systems introduced in 1987 utilized stereolithography technology which solidifies layers of ultraviolet light-sensitive liquid polymer using laser technology.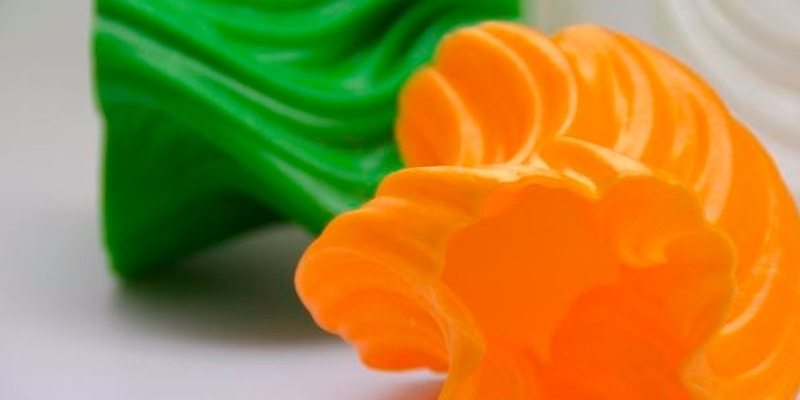 Over time, there were other technologies introduced out of which Fused Deposition Modeling (FDM) was one. Now the fact that Rapide 3D uses FDM in their 3D printers is because "It is a clean, simple-to-use, office-friendly 3D printing process. Thermoplastic parts can endure exposure to heat, chemicals, humid or dry environments, and mechanical stress. Soluble support materials make it possible to produce complex geometries and cavities that would be difficult to build with traditional manufacturing methods."
Crowdfunding Campaign Coming Up Soon With Special Discounts
Rapide Lite is designed from precision cut and milled 5026 Aircraft Grade Aluminum that can print resolutions of up to 50 microns having speeds up to 150mm per second. It brings the perfect balance of 3D printing for both hobbyists and professional manufacturers at a price way more affordable than the general ones you see in the market today. However, the deduction in price won't let you compromise with the quality or efficiency in the printing process by any chance. It's like having a professionally efficient 3D printer in the house which comes under your budget and is not an underperformer at all. Commercial prototyping is indeed a branch of technology which requires 3D printers that are affordable for the general masses and the fact that Rapide Lite is priced below $500, makes it quite a thing to have for shaping those imaginative ideas right from your desktops.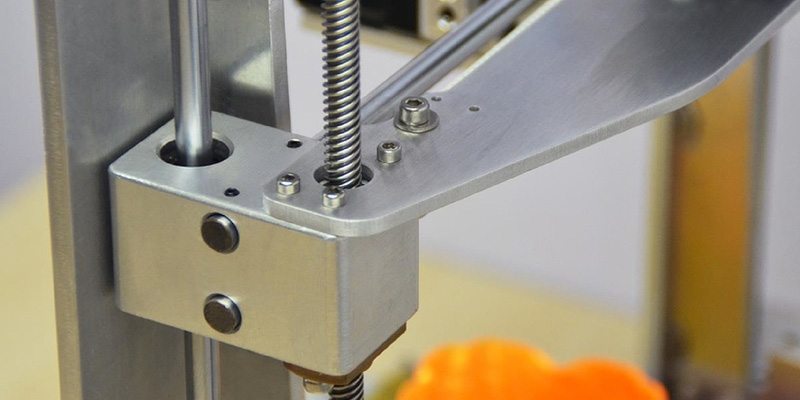 This amazing 3D printer is shortly coming up with its crowdfunding campaign having special discounts for early backers. It will come in 3 sizes 200, 350 and 500mm users can choose from depending on their requirement and budget. Desktop quality affordable 3D printing can now become a part of your home too! Happy Gadgeting!