This Smart Device Will Make Keys And Door Locks Obsolete
Smart devices are slowly changing the way we live and manage our homes. Like Google's Nest and Philips Hue, the Haven aims not just to make our houses smarter, but also safer. The creative startup intends to do this by getting rid of keys and locks.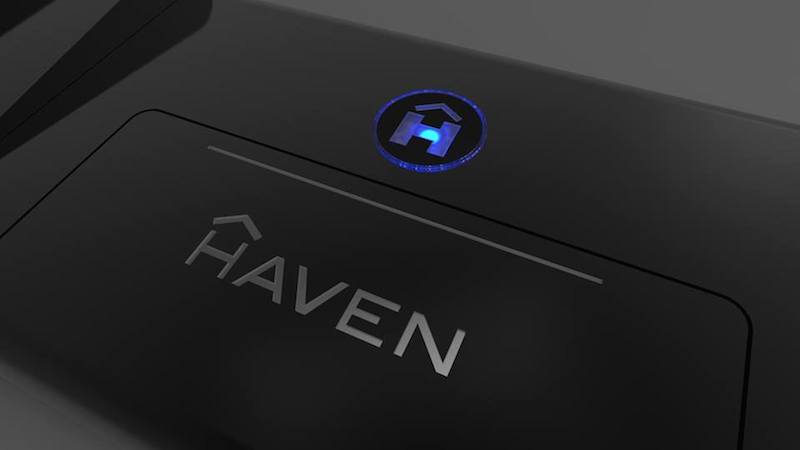 Contrary to popular belief, traditional doors and locks aren't reliable. Research shows that 95% of break-ins in the past were successful due to force that was applied to the locking mechanism. Instead of making another deadbolt system that would eventually fail, Haven engineers decided to first revolutionize the way doors are being locked. By placing an attachment at the bottom of the door, intruders would not be able to get through the extremely sturdy foundation.
One thing to take note of is that the system does away with doorknobs. There are also no keyholes, which means no keys. You won't see any random, fake rocks around front doors that are equipped with this type of lock. In order to open the door, one has to trigger the floor attachment using an app or digital pass.
According to the website, the system is able to tell the difference between a trusty family member and a robber. It can also detect a security threat by sensing when the door is being forced open. The official Haven app can be used to set notifications, customize environments and most importantly, share digital keys with relatives and close friends.
Will this smart home device disrupt the housing and security industry? It's still too early to tell, but the new technology does look very promising. If this device takes off, we may see the profile of intruders change from a strong individual capable of kicking doors down to a low-key hacker who can easily disarm digital keys with the push of a button.