The best wireless keyboards you can buy for your Mac
From the faulty MacBook butterfly keyboard to limited control and keys, the keyboard that came with your Mac might not be the best option for you. In fact, a wireless keyboard can unlock a better workflow than you could ever imagine.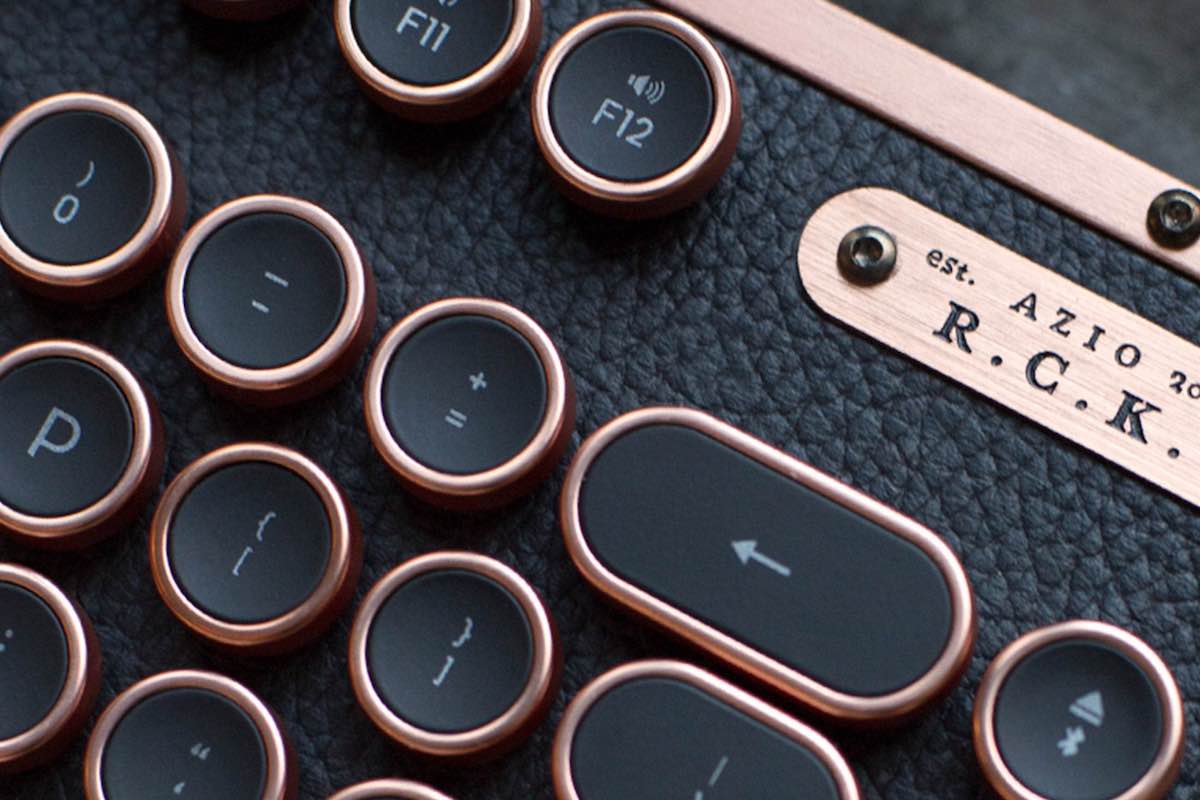 Where can I find more Mac accessories? Check out our category of the best Mac and MacBook Pro accessories curated by our team.
What do we know about the next MacBook? It has been nearly two years since Apple released the current MacBook family. As the second anniversary draws closer, we decided to investigate what the next MacBook could look like.
Which iMac accessories can help you organize your workspace? Your iMac is your workhorse for everything from work to entertainment. With a minimalist design and impressive specs, it has it all. But, you'll need the right accessories to get the most out of it.
We get it – you love your Apple device, especially the iconic minimalist design. Using the included keyboard with your Mac or the built-in keyboard of your MacBook just seems like the logical thing to do.
We're here to tell you otherwise. Having a wireless keyboard gives you the freedom you didn't know you needed. Not only can you sit back and work how and where you want, but many 3rd party brands have also injected in some seriously convenient features.
Keychron K1 Ultra-Slim Wireless Mechanical Keyboard
Complete with self-contained switches, this device makes it easier to type in the Magic Keyboard style. TheKeychron K1 combines minimalist design with the tactile sensation of a mechanical keyboard. Designed for productivity, it requires less force and finger travel, meaning the keyboard lessens finger fatigue for comfortable typing.
Satechi Aluminum Slim Wireless Keyboard
Using Bluetooth connectivity, this device easily connects to your computer to provide a full numerical keypad and QWERTY keyboard. Additionally, the Aluminum Slim Wireless Keyboardoffers a range of up to 10 meters, allowing your keyboard to move wherever you do. With its sleek, streamlined design, the keyboard also complements your Mac devices and other accessories.
Compatible with most devices, this portable gadget is easy to take to the office, café or anywhere you like. Likewise, the Azio keyboard supports both Mac and Windows layouts. Designed to upgrade your computing experience, Azio combines high-quality material, classic appearance, and natural usability. Each mechanical switch features a backlit LED, lighting up the center of each key to provide an even and beautiful glow.
Logitech K400 – Wireless Touch Keyboard with Multi-Touch Touchpad
Say goodbye to hunching over your MacBook and constantly getting up to navigate on your TV-connected laptop. Whether you're IMing on your small screen or surfing the Web on your big screen, you can lean back and enjoy convenient typing and multi-touch navigation right from your couch. Whichever screen you're using, this sleek wireless keyboard is designed for the way you use your MacBook today.
With an incredible 16mm thickness, this device makes typing on your Mac more enjoyable than ever. Featuring a Mac layout, the Taptek is a wireless mechanical keyboard that can connect with up to three devices simultaneously. The cross-device function enables you to switch between the different operating systems on your devices by sliding the button on the side.
Minimalist yet capable, this modern keyboard is complete with a creative input dial. In the upper left corner is a smooth moving dial that you can adjust in small increments. Incredibly, this adjustment tool works beautifully in the Adobe suite including Photoshop CC, Illustrator CC, and InDesign CC. In addition, it also works in Microsoft Office including Excel.
Superbly sleek and wonderfully slim, this revolutionary keyboard is a welcomed addition to your workspace. The Modern Keyboard connects to your computer via the included cable or you can go wireless with Bluetooth. While seemingly standard, the Modern Keyboard has one key futuristic feature. To the right of the keyboard is a fingerprint ID sensor. Simply place your registered finger on the ID key and the Modern Keyboard unlocks your device.
If you're wanting to stick to the iconic Apple design, the extended layout of the Magic Keyboard is perfect for you. It comes with full-size arrow keys and document navigation controls and the navigation controls make it easy to scroll while the arrow keys are ideal for gamers. The numeric keypad makes it suitable for spreadsheets, financial applications and more.
Which of these do you think will enhance your productivity? Share with us in the comments below.
The Gadget Flow Daily Digest highlights and explores the latest in tech trends to keep you informed. Want it straight to your inbox? Subscribe ➜