These customized soccer shoes offer the ideal fit with a 3D scan
Tired of soccer shoes that just don't fit right? Check out these tailormade soccer shoes. They're customized to your foot shape using an AI app. Keep reading to learn more.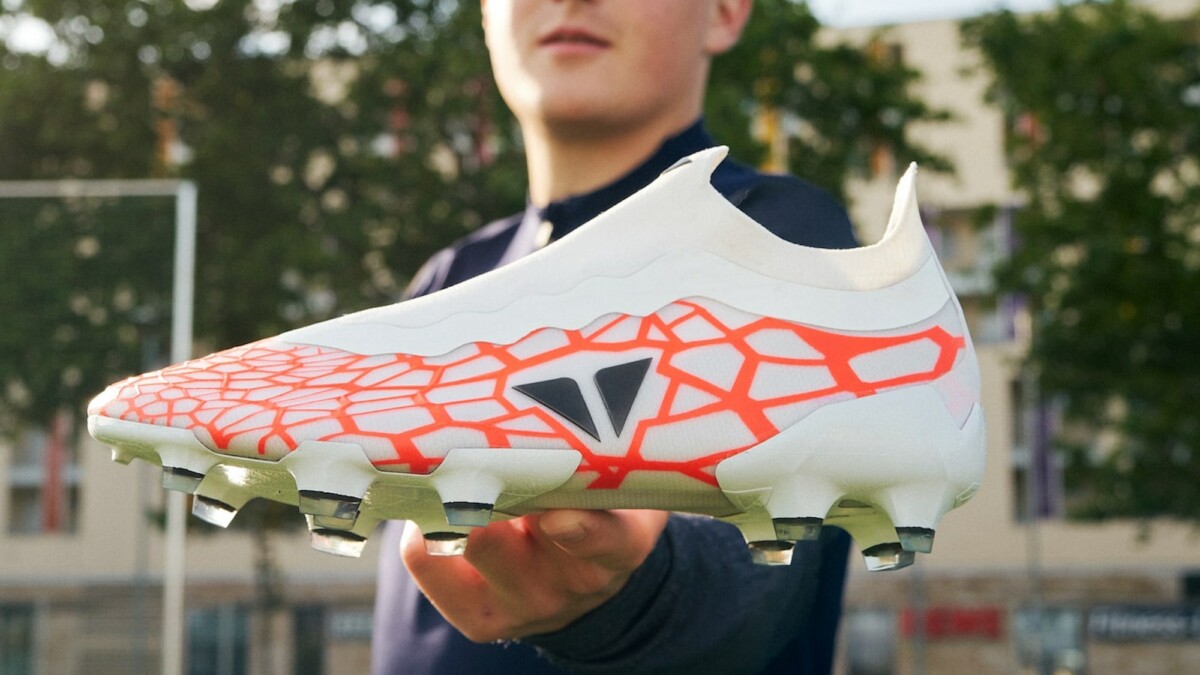 Get the ideal pair of athletic shoes with the IMOTANA tailormade soccer shoes. These customized soccer shoes are the answer if you find yourself constantly struggling to procure a comfortable pair of sports shoes. They actually offer a fit customized to your foot thanks to AI technology with the integrated app that creates a 3D model of your feet.
No two feet are the same. And that's why finding a pair of good-fitting shoes can be so tricky. If your foot falls in between sizes, you have to either choose shoes that are a little too loose or go for a pair that's slightly snug. And if you've got a foot that's slightly larger than the brand's norm, you're stuck with sneakers that hit your foot in all the wrong places. The IMOTANA tailormade soccer shoes, on the other hand, always fit well since they're based on the 3D model of your foot. Let's take a closer look.
Create a 3D model of your feet
These customized soccer shoes are not your typical athletic shoes. Instead of offering sizes determined by your foot's length, the company takes a more holistic approach. In fact, the shoes use a 3D configurator that designs a true match to your foot no matter the width, length, or volume.
It's a service that large brands usually only offer to superstar players. But with this shoe, you can access the technology even if you're an amateur. That's a relief for sports enthusiasts who deal with blisters and uncomfortable calluses due to poorly fitting shoes.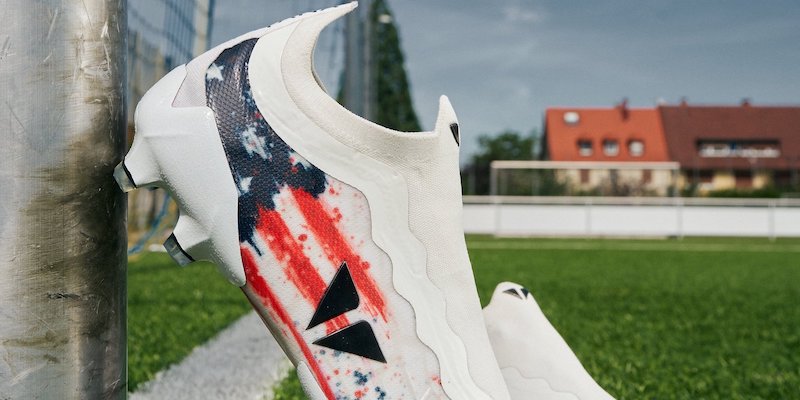 Customize these unique soccer shoes
Another great feature of the IMOTANA tailormade soccer shoes is that they're so customizable. You have a say in almost every aspect of this shoe, including the upper, laces, logos, outsole, and more.
Upper
When it comes to the upper portion of these comfortable sports shoes, you've got quite a few choices. First, you can select either a low or high sock type. You can also choose from various color options—and even a few patterns—for the sock, upper skin, and power grid.
Even cooler, the app shows you a model of your shoe with the colors and/or patterns you select. That way, you can tell if that fluorescent Green sock mixes well with the Black upper.
Laces and Logos
And with the IMOTANA tailormade soccer shoes, you can also choose your preferred lace color and the color of the IMOTANA logo on the lace and heels. The laces come in Black, White, Pink, Green, and Yellow. Meanwhile, the logo has an even more impressive array of possible colors.
Outsole
Soccer players don't all play on the same type of turf. Thankfully, The IMOTANA brand has thought of that, too. So it gives you the option of either firm ground (FG) and soft ground (SG) cleats for your outsole. And like the other features, you can also choose their color.
Personalization
And if all these options aren't enough personalization for you, these customizable soccer shoes also let you add text, emojis, and your favorite number to the outer, just above the heel. So these are shoes you can totally make your own. And they're a great way to display any amateur team's colors or show off your personal style on the field.
Use any smartphone to complete the scan
Even better, you don't need a particular kind of smartphone to use the scanning feature. The company says that any smartphone will do. So iPhones, Samsungs, LGs, and the like are all okay. All you need is the app, which the company provides.
So you really can design the ideal soccer shoes for your needs, whether you prefer firm ground cleats to soft ground ones or a low sock height to a high one. Yes, you really can get the shoes you've always dreamed of.
Enhance ball control by 60% with Power Grid
And, of course, you want your shoes to help you win the game. Luckily, in addition to giving you a great fit, the IMOTANA tailormade soccer shoes provide superior performance. The shoes' Power Grid consists of silicone elements on the forefoot that enhances ball control by 60%.
Enjoy an ultralight boot
Furthermore, you won't have to worry about these shoes feeling heavy on your feet. That's because these customizable soccer shoes have an upper knit that allows an ultra-lightweight boot; it only weighs 220 grams.
Check out the unisex design
While many shoe brands develop separate athletic shoes for men and women, that isn't necessary with the IMOTANA tailormade soccer shoes. Since the manufacturing process relies on a 3D model of your foot that you create, both men and women can wear these shoes.
Finding the ideal pair of shoes just got easier with these customizable soccer shoes. You create them to fit using an app that makes a 3D scan of your foot. Then, you personalize almost every single detail to get a pair that matches your style and comfort. So while you're on the beach this summer thinking about what shoes you'll wear for next season, consider these cool sports shoes.
The IMOTANA tailormade soccer shoes cost $234.93 $140.49, and you can get yours on the brand's website. What kind of athletic wear do you swear by? Let us know about your favorite gear in the comments.