The T-1000 3D printer automatically levels as it prints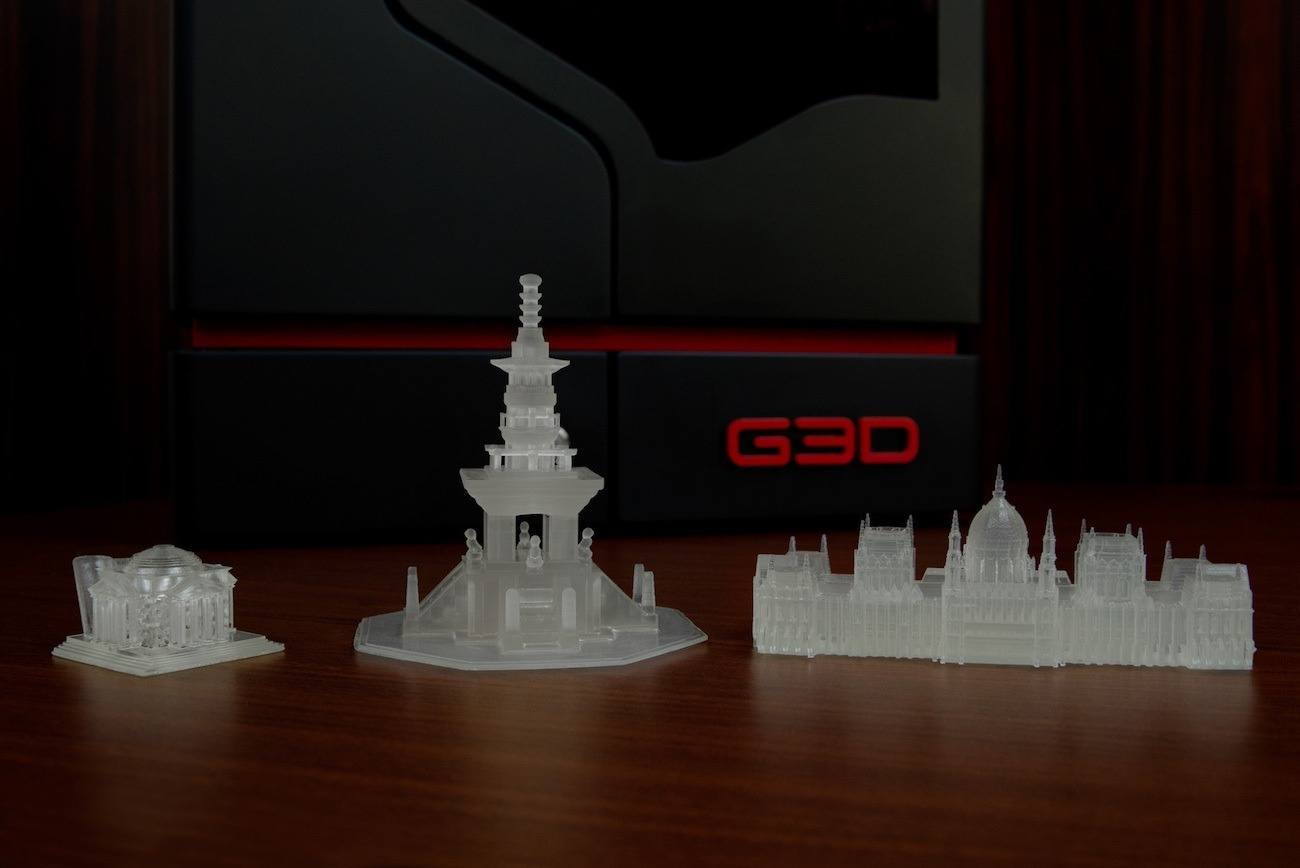 The world of 3D printing has revolutionized the way we bring out ideas to life. It feels like technology of the future and it should; who could have dreamed of an on-demand creation like this? However, advances in 3D printing seem to mostly target large-scale printing and professional users. But, the T-1000 by G3D is built for you. This 3D printer:
– automatically levels
– has a large build volume
– remains affordable
– sits right on your counter
The T-1000 3D printer
What stands out about the T-1000 is the large build area. For a home 3D printer, you can still achieve creations up to 11 inches tall. In addition, it has what should be standard: a self-leveling system. With super fast and accurate printing, the T-1000 ensures each layer is level and pristine. Along with the Bakelite build plate, you get the ultimate build area. Totally user-friendly, this 3D printer is perfect for anything from dental to jewellery.
Top quality
Compared to other 3D printers on the market, the T-1000 excels in every category. With a print speed of 2.6 inches per hour and a minimum thickness of just 0.0075mm, it's faster and more precise than other printers. It also has a larger build area so you get more products in less time. Even with all of these specs, the T-1000 comes in at just a fraction of the price. With industrial build standards, the T-1000 also features a custom UV LED light engine to print non-stop.
Ready to go
In addition to the user-friendly design, the T-1000 is a breeze to set up and get running. And, unlike other crowdfunding campaigns, the T-1000 is also ready to ship at the end of the campaign. Your printer will ship in just 1-5 days after the Indiegogo project ends. Best of all, the creators behind the T-1000 are continuing to innovate for future hardware and software updates.
What we ❤️️
The T-1000 makes 3D printing easy for everyone to use. We like that it brings this technology to our homes.
Future innovation
While it's tough to improve this design, we're eager for the innovation from the creators in the future.
[tweet_box] The T-1000 brings totally affordable 3D printing to your counter top! [/tweet_box]
Availability
– Indiegogo: until April 25th
– Pledge: $1900 – Gadget Flow members get $100 off!
– Delivery: April 2017