20 Tech gift ideas you need to see
This year has been momentous in many ways and the technology industry is no exception. Speakers reply to our every request, our smartphones offer unlimited knowledge, and our homes are smarter than ever. To wrap up the year, give the gift of innovation. Our gift guide has something for everyone on your list.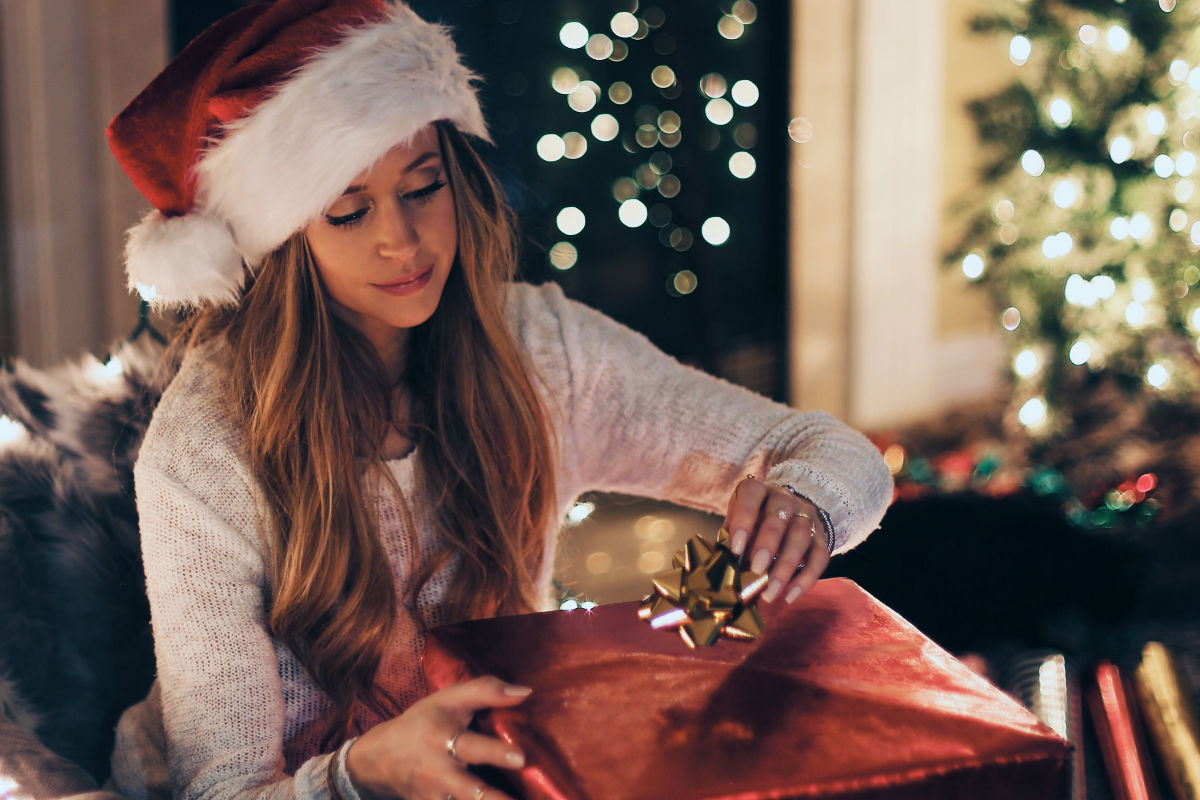 Where can you find more holiday gifts? You're guaranteed to find that special gift for each and everyone on your list with our holiday gift guide 2018 category.
After the holidays, where can I find the latest tech releases? You can find the latest in our All Thing Tech category here.
Which futuristic VR devices and accessories are a must-see? Spielberg has made it very clear with Ready Player One what 2045 is going to look like. However, for now, 2018 has plenty to offer VR enthusiasts.
With the holiday season almost here, we're back with our holiday gift guides. Starting with tech enthusiasts, this series highlights all our favorite products from the year to give you gift ideas for everyone on your list. Be it VR, smart home devices, or wearable tech, this year has a lot of affordable technology to offer.
Twelve South PowerPic Wireless Charger Photo Frame
Compatible with all Qi-enabled smartphones, this device is a picture frame that comes with wireless charging capabilities. The Qi charger hidden inside can provide up to 10W of fast charging power to your device. It's perfect for those who prefer everyday gadgets to blend with their lush home decor.
Price: $79.99
Logitech K600 Smart TV Keyboard
Turn your TV into a smarter one with the Logitech K600 Smart TV Keyboard. This device comes with everything you need to control any smart TV, PC or mobile device that's connected to the television. Offering a familiar typing experience, the K600 TV Keyboard enables you to control, choose and search through your content. Handling your smart TV just got a whole lot easier.
Price: $72.26
Google Home Hub Smart Display
Exclusively designed for your time at home, the dashboard lets you control and manage your entire smart home. It also provides access to each of your devices. The Google Home Hub even comes camera-free to give you total peace of mind and privacy.
Price: $149
Nest Cam IQ Indoor Security Camera
This modern and advanced camera captures anything in its path. But, it's also intelligent. Incorporating Google Assistant, you can ask the camera virtually anything and get answers instantly. It's an ideal tech gift idea the entire family can enjoy.
Price: $299
DJI LINE FRIENDS Spark Drone
Based on the adorable character from the messaging app line, this cute drone features BROWN, a lovable a cartoon bear, on the top. As far as DJI drones go, this one has all the specs you need. With FaceAware technology, the drone lifts off from your hand and hovers in place by simply recognizing your face.
Price: $399
mophie powerstation USB-C XXL Power Bank
This all new system is designed for the latest MacBook laptops that have USB-C or USB-A connectors. Inside this sleek exterior is a massive 19,500 mAh battery. This holds enough juice to recharge your laptop for 14 hours. Or, it can keep your Samsung Galaxy S8+ going for a full three days. Holidays or not, this power bank lets you do more any time and anywhere.
Price: $177
CUJO Smart Home Firewall Device
This flawless system creates a personal firewall right at home. When in use, CUJO protects devices such as your laptop, smartphone, tablet, and more against online threats. CUJO even works with gaming consoles. Because keeping your data safe is essential.
Price: $199
Amazon Echo Show 2nd Gen Smart Home Display
Featuring a large 10.1-inch HD touchscreen, this smart home hub gives you total access to all of your smart home devices with just a touch. Or, if you prefer, you can use your voice. Armed with Amazon Alexa, the Echo Show uses eight far-field microphones to listen to your every command, no matter where you are in the room.
Price: $229.99
Wireless Charging Speaker by Yohnnie
Featuring an intelligent chip that accelerates the charging process, this speaker helps you charge your mobile devices faster than ever. Pairing with this increased functionality is a stunning aesthetic. The fabric design complements any space while the gel pad base keeps it standing upright.
Price: $110
Ember – The World's Most Advanced Mug
Sometimes, it takes us all morning to drink our cup of java. With Ember, we can take the whole morning, even the whole day, to drink it, without a change in temperature. This temperature adjustable mug may seem ordinary with the sleek and smooth design that fits in a traditional cup holder, but with a twist of the rotating base you can control your beverage's temperature down to the degree.
Price: $149.95
iRobot Braava 320 – Super Efficient Floor Mopping Robot
This super-efficient floor cleaning robot can sweep your floors like a pro any time of the day. All you need to do is attach a disposable cleaning cloth, set Braava down, press either the Sweep or Mop button, and let it clean by itself. After the cleaning is done, you can easily dispose of the cleaning cloth or wash the included microfiber cloth for later use.
Price: $199
Tile Mate Bluetooth Key Finder
This device conveniently attaches to your keys, bags, and other items so you can always discover where they are. Simply attach Tile Mate to the object and open the app to find it whenever you need. Likewise, you can ring it if it's close range or check the map to find out its last known location.
Price: $24.99
Insta360 Air Spherical Camera
With a powerful lens, this camera lets you can capture everything around you with ease. It attaches directly to your smartphone you can use to go live for your social media audience. The Insta360 Air is super easy to use and the management of your photos and videos is a cinch.
Price: $519.99
Oculus Go Wireless VR Headset
Totally comfortable and wire-free, this system lets you move and interact with virtual reality scenes like never before. The Oculus Go is an all-in-one system. Once in place, you have access to over 1000 games, apps, 360° experiences and more, all in stunningly clear virtual reality.
Price: $199
New iPad Pro 11" & 12.9"
Do more on the go with the new iPad Pro 11" and 12.9". These impressive tablets pack in more efficiency and performance than you see in leading notebooks and tablets. This functionality includes the new A12X Bionic chip which uses 7-nanometer technology with 10 billion transistors. With ultra-high efficiency, it's also more energy efficient.
Price: $799
Bose Home Speaker 500 Alexa-Powered Smart Speaker
This device delivers wall-to-wall audio from a single source while Alexa allows you to request any song you'd like. The Bose Home Speaker 500 has two custom drivers inside which point in different directions, allowing the sound to reach a wider area. Featuring built-in Alexa, you can ask about the news, weather, and more all with a simple request.
Price: $399.95
Razer Phone 2 Gaming Smartphone
Combining innovative gaming performance with premium flagship features, this device can handle your work, mobile gaming and mobile entertainment. Additionally, the Razer Phone 2 comes with an upgraded processor, complete with vapor chamber cooling.
Price: $799.99
Apple Watch Series 4
The all-new Apple Watch Series 4 is here and all its upgrades are designed to make your life happier and healthier. Along with all the tracking you know and love, the Series 4 is complete with an electric heart sensor that can perform an electrocardiogram (ECG) in just 30 seconds from your wrist.
Price: $399
Amazon Echo Plus 2nd Generation Smart Home Hub
Featuring an upgrade both inside and out, this smart speaker is complete with a built-in Zigbee hub. With this, you can effortlessly set up and control all of your smart home devices. In addition, the upgraded speaker also offers improved music streaming audio. The Dolby speakers deliver a full 360-degree projection of audio to fill every corner of the room.
Price: $149.99
Nintendo Switch Gaming Console
In just a snap, you can now carry your games anywhere you go. This console makes playing games super fun and enjoyable no matter where you are. It's so good, in fact, that you'll want to dock the system and continue to play in HD once you're home.
Price: $299.99
Did we help you find the perfect gift? Share with us in the comments below!
The Gadget Flow Daily Digest highlights and explores the latest in tech trends to keep you informed. Want it straight to your inbox? Subscribe ➜