9 Dining accessories to impress your guests
Satisfy your eyes as well as your tastebuds by having the best dining accessories on your table. Check out our list to finally say goodbye to the mundane and hello to the exciting.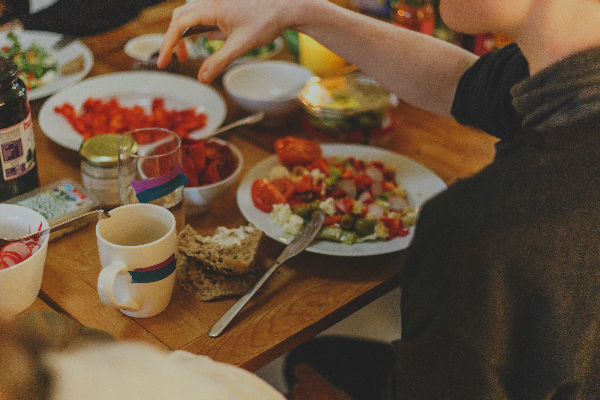 Which kitchen accessories can help you bake like a pro? If the mere smell of apple pie makes you happy or a blueberry tart can take away all your woes, these are the products for you. This roundup is dedicated to all those who love to bake.
How can you cook healthier food? A sedentary lifestyle and unhealthy eating habits can wreak havoc on our health. Can technology save us? Modern apps and gadgets getting us there.
Which kitchen gadgets are made for the festive foodie? If Christmas dinner is the highlight of your year, these amazing gadgets should tickle your foodie fancy.
They say we eat with our eyes before we even taste the food. While that might inspire you to achieve better plating, it also extends down to the utensils we use. You can have the most delicious meal in front of you but if you're handed a flimsy, plastic-wrapped spork, you won't enjoy it nearly as much.
Feast your eyes (see what we did there?) on some of the most innovative and exciting dining accessories money can buy. Whether you like something modern and sophisticated or practical yet funny, our list has something for every table.
Knork Innovative Flatware Sets
Featuring an ergonomic design, Knork flatware accurately fits the way we naturally eat. Combining function and innovation, Knork's patented design includes an entire range of modern flatware that offers comfort, stability, and style.
Gravity Chopsticks 2.0 Elevated Chopsticks
These innovative utensils solve the age-old issue with traditional chopsticks: the Gravity Chopsticks 2.0 actually have levitating tips. The chopsticks are complete with square handles. This allows the tips of the chopsticks to remain elevated off the surface of the table and they'll never roll away.
Vinglacé Portable Wine Chiller
Easy to take anywhere, this vessel totally encases your wine bottle. From there, the innovative stainless steel chamber works to keep your white wine and rosé at the perfect temperature. In addition, the vacuum insulated structure keeps your wine at the right temperature for hours and hours.
LevitatingX LevitatingPLATE
Using the power of science, this amazing device actually suspends your plate in mid-air. The LevitatingPLATE uses magnetic levitation which is also known as electromagnetic suspension. This allows the plate to stabilize just above the base so you can eat among magic.
Huddle – Eco-Friendly Space Saving Dinnerware
Featuring a square-shaped design, these plates can be stacked vertically, so you don't need stands, racks or even cupboards. Additionally, the Huddle plates cuddle each other using magnets. Using a patented arrangement, the magnets continuously rotate and align to polarity, allowing plates to stick in any direction without repelling.
Suck UK Ceramic Volcano Dip Bowl
Made from high-quality ceramic, this snack plate comes with an integrated bowl in the center for the dip. Just put your favorite sauce in the middle and snacks along the side. It's as practical as it is interesting as a talking point.
OTOTO Bigfoot Salad Serving Tongs
This friendly-looking Bigfoot is a fun addition to your dining table. You can use Bigfoot to toss your salad and then serve it. Likewise, the Bigfoot tongs are strong enough to pick up a single food item or a large serving.
Walnut Placemat by Grovemade
These mats are made of premium domestic hardwood which has been beautifully hand-sanded so to bring the look and feel of a smooth yet textured finish. They'll add sophistication no matter your tablescape.
Mini Palette Trivet and Coaster Set
The Palette Trivet is an exact replica of its little brother, the Palette-It. The only difference is the size. The Trivet is 19 cm long, 12.70 cm wide and 2.5 cm high, produced with the best quality recycled pine wood from responsibly managed forests and featuring all the stamps and durability you can find in the real size pallets.
Which accessories are a must at your dinner parties? Share with us in the comments below.
The Gadget Flow Daily Digest highlights and explores the latest in tech trends to keep you informed. Want it straight to your inbox? Subscribe ➜