These Stunning Watches Celebrate Your Skin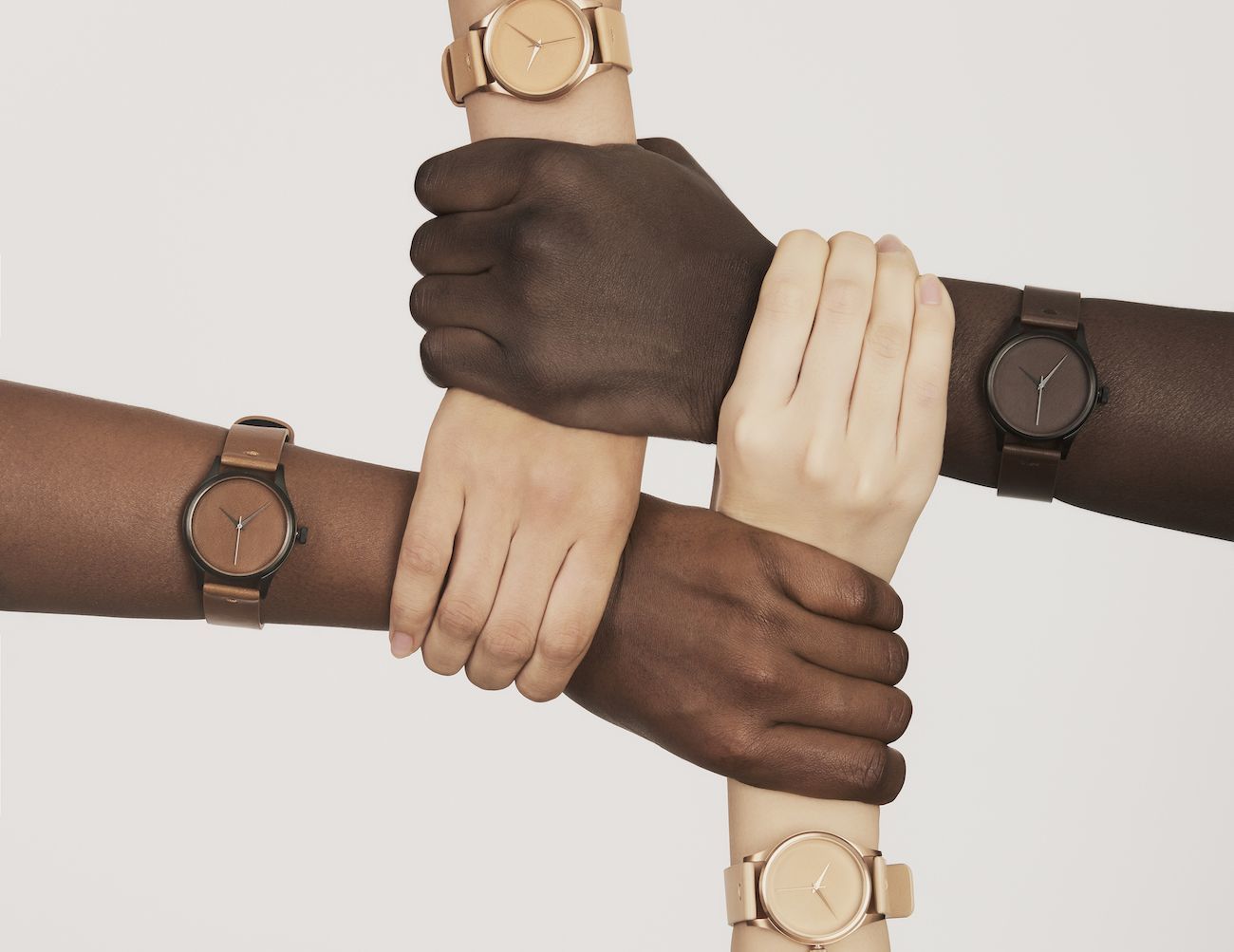 Normally speaking, people buy clothes and accessories to suit their complexion. This can work well, but some people may feel excluded from certain styles. The In One's Skin Watch Collection does things differently — these beautiful timepieces help you celebrate your skin tone.
– Collection of five minimal watches that celebrate different skin tones
– Japanese Miyota movement keeps perfect time to 5 ATM
– The In One's Skin brand donates a portion of every sale
Celebrate your skin
While many brands play on feelings of lust or envy, In One's Skin is all about love. By celebrating the beauty of different skin tones, this brand hopes to promote equality and mutual respect. It is a noble aim, and the project is currently raising funds via Kickstarter.
Just as importantly, these watches have sufficient style to make an impact. The design is truly minimal and entirely focused on the color. The hands are the only notable feature, framed by solid skin tone.
Even the stainless steel bezel, with its metallic finish, is made to blend with the overall color scheme. The leather strap follows suit, and the dial is protected by mineral crystal.
Inside the stunning exterior, these watches are powered by a Miyota 2036 movement — the very best in Japanese engineering. The watches can dive to 5 ATM below the water, and the battery life is 36 months.
[tweet_box]In One's Skin: Beautiful watches that suit every ethnicity and celebrate diversity[/tweet_box]
Perhaps most impressive of all is the way In One's Skin handles each customer. After placing your pre-order, you get to elect a charity or non-profit organization. The brand then donates a portion of the sale to your chosen cause.
"In One's Skin is a long term charity campaign, as we try to contribute to the society through the power of design, and remind people of the importance of understanding one another." – In One's Skin on Kickstarter
What we <3
Beautiful watches that suit every ethnicity and celebrate diversity. In addition, you are donating to charity with your pre-order.

Future designs
More shades would allow everyone to get the perfect nude look. We would also love to see the idea used for other accessories.
Availability
Available through the In One's Skin Kickstarter campaign, you can pre-order these watches now for HK$600 (approx. $77).
Would you like to see skin color celebrated more? Share your thoughts in the comments!