11 Survival Gear to Prep You For Any Emergency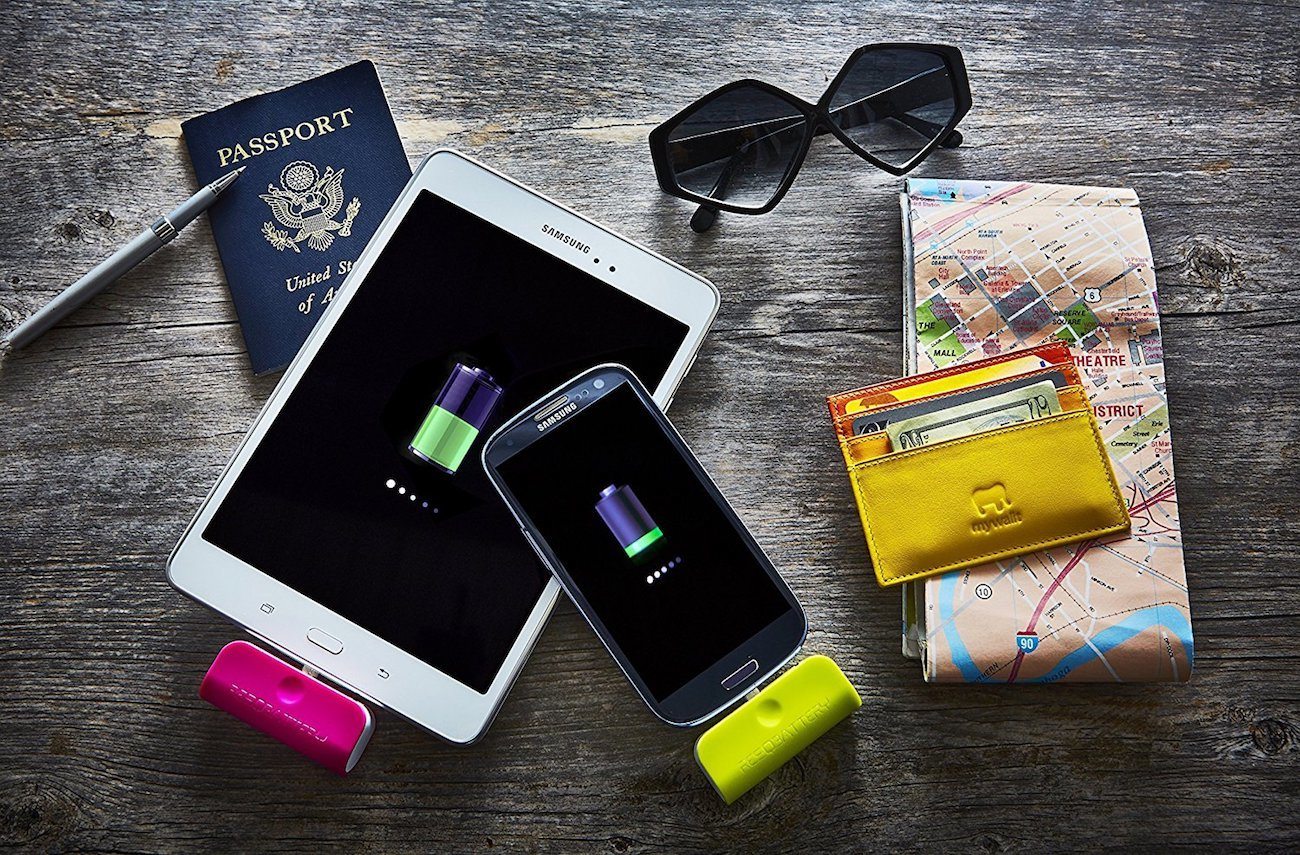 Unless you've been living under a rock, you know we've had natural disasters all over the planet. From earthquakes to hurricanes to floods, every continent is a potential target. Along with these natural disasters, we experience power outages, a lack of drinking water, and medical emergencies. During these times of crisis, you can never be too prepared. Check out our list of 11 survival gear to stay safe no matter what Mother Nature has in store.
Do more on your excursions with the BitzBlade 2.0 Everyday Carry Multi-Tool. Sleek and slim, this tool offers an impressive 26 different functions so you can do everything from surviving to fix things at home. The BitzBlade 2.0 includes 9 interchangeable double-sided S2 steel bits.
Introducing the beautifully styled all-weather wool coats, the new F16 weatherproof and fashion-forward outerwear collection by Mia Melon & One Man Outerwear. Using similar technology as the large outdoor brands and applying to the fashion industry, each of these coats has been equipped with a 5000/3000 membrane and a DWR treatment to keep the wind and water out.
Always be in step with mother nature with the Rain Gauge for the Weather Station by Netatmo. Simply place the device outside and instantly receive an alert right to your smartphone the moment it begins to rain. The Rain Gauge works with the innovative Weather Station to help you be prepared for any weather.
Step out in style no matter the weather with the Dry Stepper Waterproof Shoe Protectors. This innovative bit of gear keeps your kicks lookin' fly no matter the weather. Perfect for sneaker heads, the Dry Steppers aren't your father's galoshes. Instead, the Dry Steppers have a perfectly designed fit to cover your sneakers.
Anything can happen while you're on the road. Be prepared with the Meddsy Smart Emergency Car Kit. Specifically for your vehicle, it has three sections for optimal emergency assistance. Minimalist and sleek, it easily stashes in your trunk or backseat. Inside, it has core lights to function as an emergency flashlight.
Be ready for anything on your adventures with the PYYROS Modular Emergency Flashlight Tool. Offering 1000 lumens of bright light, this device is so much more than a flashlight. The PYYROS Tool is totally modular so you can add and take what you need depending on your journey.
Ensure you have a hot meal no matter what the conditions with the QuickStove Emergency Cooking Kit. Coming with a stove and pot as well as fire starters, this kit can help you survive while outside. The QuickStove doesn't just give you the ability to cook food, you can also use it to boil water to make it potable.
Live life in the adventurous lane with the GOTOKY 100% Off-Grid Communication Device. Using a UHF frequency band, this device serves as your lifeline when you're living off the grid. It offers both voice and text communication with a variety of configurations.
Enjoy an extra boost when you need it most with the ResQBattery Smartphone Jumpstarter. Coming in a pack of two, this system attaches to the bottom of your device for an instant top up. The ResQBattery is complete with a connector on the top.
The Waterproof Lightstick from SunJack comes with an integrated 5200mAh power bank that can charge up to 3 smartphones. Ultrabright 350 lumens is equivalent to a 40 Watt incandescent bulb and provides abundant light for any task.
Welcome to the new age of water filters with Soma Water Filter, an hourglass-shaped carafe you'll admire for its design. It's a design from David Beeman which has been made from a 100% biodegradable and 100% organic filter.