6 Products to get you ready for the Black Friday rush
With the holidays on the horizon, there's plenty you need to plan out. For Black Friday, you need to make a list, check it twice, and hit the shops to grab the goods before they're sold out. You also need to check out these products to help you prepare for the inevitable Black Friday rush.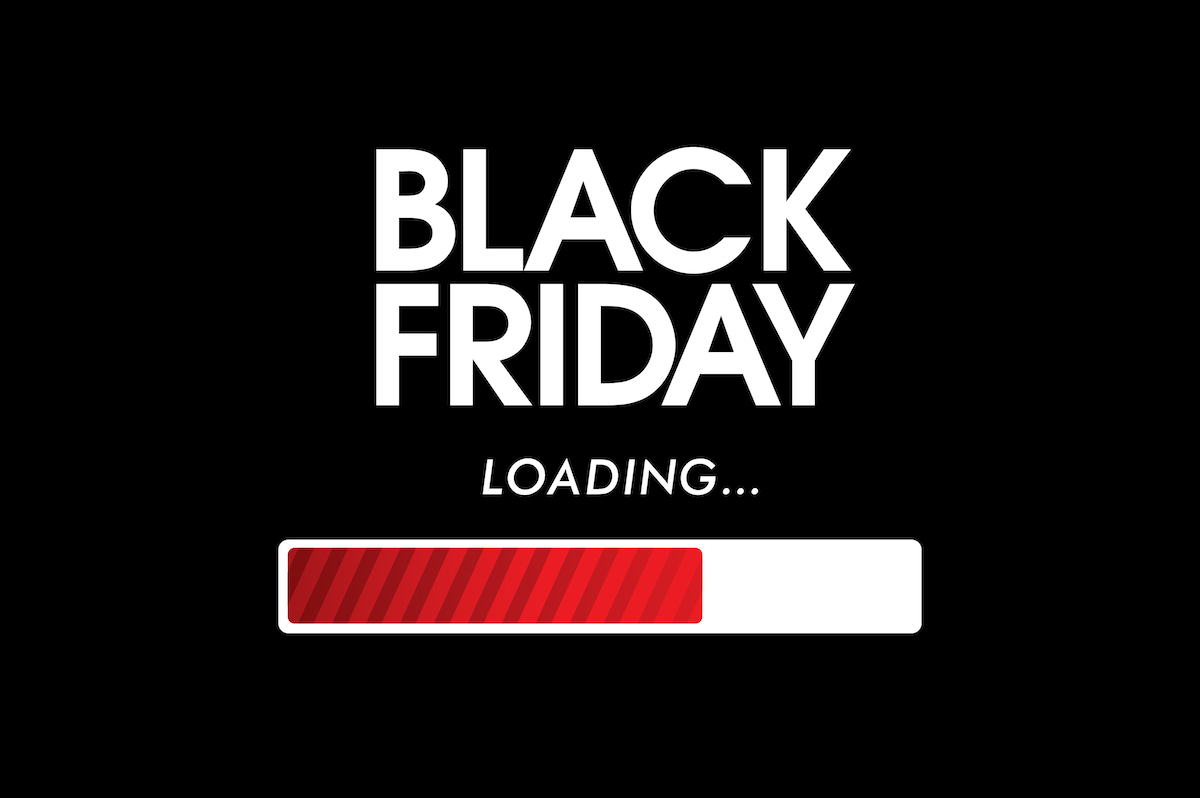 Is Black Friday dangerous? It can be! Every year there are plenty of injuries due to a surge in shoppers. Check out this list to see what the risks are in your region.
Where can I find deals even after Black Friday? Check out our Discounts section for savings year-round!
Where can I continue my online holiday shopping? Check out our dedicated holiday gift guide and you're guaranteed to find that special gift for each and everyone in the family.
If you're venturing out in the wee hours of the morning or even if you wait until sunrise to cash in on the deals, the Black Friday rush will be ever-present. From lone lines to large crowds to possible pushing and shoving (it happens every year!), here are six products to help you deal with all the mayhem.
BioLite Ultra Light HeadLamp
Most Black Friday deals start at the stroke of midnight. While most people are sleeping off the turkey, you can use the BioLite Ultra Light HeadLamp to navigate your way to the shops. Especially if you plan to be first in line, this wearable light lets you see everything around you.
Price: $49.95
Cauldryn Coffee Battery Heated Travel Mug
The obvious choice of Black Friday shopping is plenty of coffee but you'll need to do it right. Cauldryn actually has a built-in battery-operated heating element. This means that your coffee will remain piping hot for hours so you can continue to shop into the wee hours of the morning with all the energy you need.
Price: $129.99
FEND Collapsible Bicycle Helmet
Big crowds with people scrambling like their lives depend on it can get pretty intense pretty quickly. In addition to keeping your balance among the mob, sporting the FEND Helmet can protect your noggin. Don't worry – its superbly compact design collapses down when it's not in use so you can stash it in your bag until you need it.
Price: $99
Trolley Bags Reusable Shopping Bag System
While designed to keep your groceries organized, the Trolley Bags will do wonders for you during Black Friday shopping. You can totally categorize all of your gifts to easily check items off your list. From your partner to your kids to your friends to the dog, everyone can have their own bag. Then, when it's time to unload back home, you can quickly hide all the gifts at once.
Price: $29.95

One Trip Grip Bag Holder
This is the best $3.30 you'll ever spend even after Black Friday is over. The Trip Grip turns you into a shopping superhero by letting you carry any and every bag you possibly can. Incredibly, this handy handle can hold up to 50 lbs. while offering a comfortable and ergonomic grip. The Trip Grip also has a secure locking mechanism which you can open with a press of the button.
Price: $3.30
HipStar Hands-Free Travel Cart
For the truly dedicated and advanced Black Friday shoppers, the HipStar is a must. Attaching around your hips, you can go totally hands-free while you shop 'til you drop. Complete with all-terrain wheels, no crowded area or parking lot is a match for the HipStar no matter the weather.
Price: $210
Are you venturing out for Black Friday shopping this year? How do you deal with the crowds (and mobs!)?
The Gadget Flow Daily Digest highlights and explores the latest in tech trends to keep you informed. Want it straight to your inbox? Subscribe ➜