CES 2019 Day 2 highlights – Eye-tracking VR headset, DJI smart drone controller, and more
While some events may start to dwindle after first day excitement, CES 2019 day 2 is keeping things alive. We're still seeing big announcements roll in as well as innovation around every corner.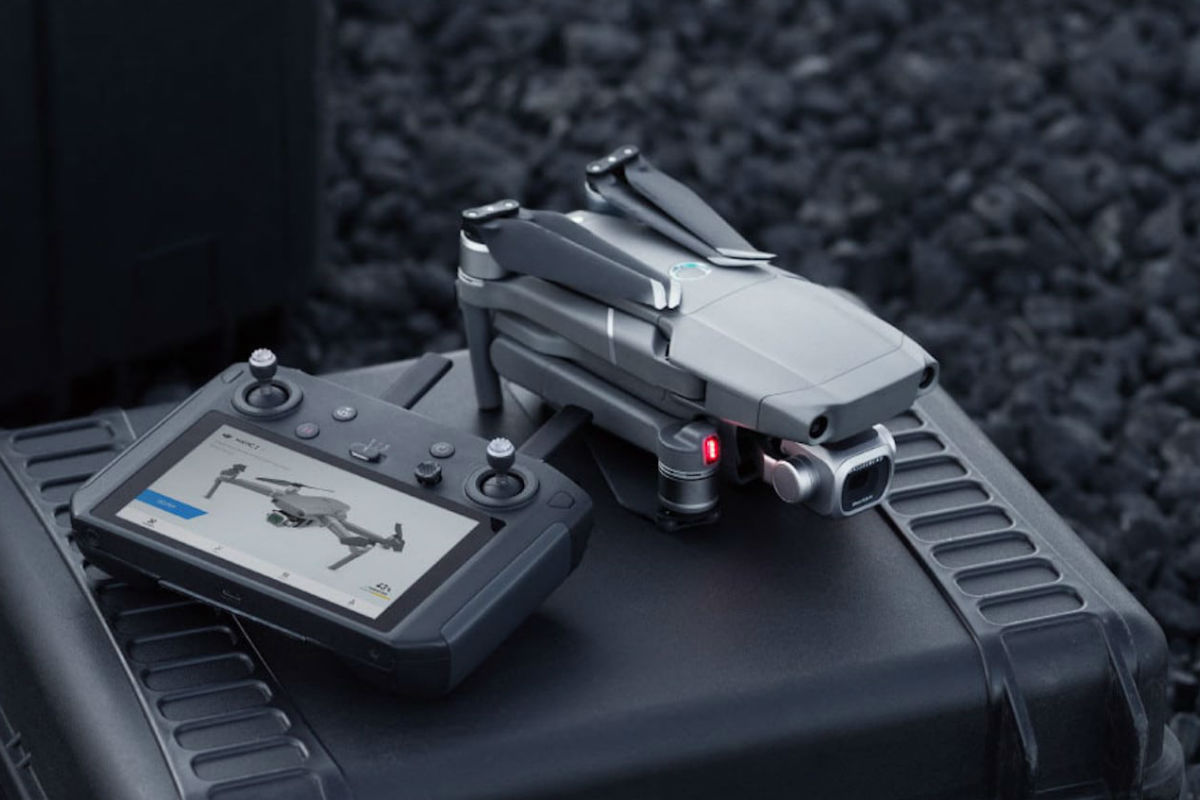 What's next in self-driving vehicles? After self-driving cars, the world is set for self-driving motorcycles thanks to BMW.
What's the coolest car we've seen at CES 2019 so far? While some car brands are trying to take over the road with speed, the Bell Nexus air taxis is all about flying cars.
Which booth is getting all the attention at CES 2019? TVs are always eye-catching and this year is no different. LG's massive curve of nature is a must-see for a whole new OLED experience at CES 2019.
As we fly into day two of CES, the great announcements and product reveals just keep coming. Google is offing a Disney ride at their 18,000 square foot booth while Verizon attempted to show just how fast 5G will be. Interesting moments aside, day two is equally chock full of innovation and excitement.
Here's our roundup of the day two highlights but don't forget to check out our CES 2019 category for all the best products so far.
DJI Smart Drone Controller
This device comes with a 5.5-inch 1080p screen that displays incredibly bright and clear images in any conditions. In fact, you can even view your live feed in direct sunlight. Compatible with the DJI Mavic 2 and other drone aircraft, the Smart Controller's intuitive controls make handling a breeze.
Zagg iPad Keyboard Cases
Designed for iPad and iPad pro devices, this collection combines an iPad case with a kickstand and keyboard. Offering multiple viewing angles, the iPad Keyboard Case makes it easy to turn your iPad into a convertible tablet like the Microsoft Surface.
Sennheiser AMBEO 3D Soundbar
This prototype speaker system includes 13 drivers in total, providing a surround-sound experience. Six four-inch woofers deliver rich bass notes, while five tweeters provide the sweet upper register. In addition, there are two top-firing speakers.
JBL Link Drive Car Google Assistant Device
This little device simply plugs into your car cigarette lighter so you can easily enjoy the benefits of Google Assistant on any drive. It comes with dual noise-canceling mics to effectively block out wind and road noise and you can ask for information such as driving directions, traffic, weather, calendar updates and more.
HTC VIVE Cosmos Premium PC VR System
Offering virtual reality without limitations, this wearable uses stunning graphics and realistic sound to provide a truly immerse experience. In addition, the real RGB displays offer incredibly sharp and clear visuals with minimal screen door effect.
Panasonic GZ2000 4K OLED TV
This OLED set comes with Dolby Vision HDR, HLG and HDR10+ for photos. Available in two sizes, both the 55- and 65-inch models of the GZ2000 4K OLED TV support HDR video. Equipped with an incredibly powerful processor, the television offers fast HDR processing speeds.
Vive Pro Eye Eye-Tracking VR Headset
Using the latest technology, the Vive Pro Eye actually has built-in tracking for your eyes. Incredibly, this advanced technology allows the headset to adjust the virtual scene while processing graphics.
HELLO 2 Encrypted Video Communication Device
The TV companion turns any TV into a powerful communication tool for screen sharing, video conferencing, digital whiteboarding and more. Likewise, you can use HELLO 2 for gaming, live broadcasting, and TV streaming. Complete with Amazon Alexa and Google voice assistant, HELLO 2 can also be used for home automation.
Matrix PowerWatch Powered by You
Powered by your body heat, the PowerWatch measures calories burned, activity level, and sleep using advanced thermoelectric technology. It's the only smartwatch to feature a power meter which displays how much electrical power you are generating. Your body turns the calories you consume into heat.
Fitbit Charge 3 Advanced Fitness Tracker
This wearable uses round-the-clock heart rate and personalized insights to let you know what's going inside your body. Likewise, the 24/7 heart rate monitor gives you more insight into your heart health. Thanks to the all-day calorie tracking, you can find out exactly how many calories you're burning to achieve your goals.
Polaroid OneStep+ i-Type Camera
An upgrade to the OneStep 2, this camera connects to the app via Bluetooth to reveal six creative tools. The Polaroid OneStep+ comes with light painting and double exposure features. Light painting lets you use a light source as a paintbrush while double exposure captures two photos in one frame.
Tetra Connected Countertop Dishwasher
Incredibly innovative, this smart home device is a miniature and intelligent dishwasher. Unlike the bulky machine in most homes, the Tetra Dishwasher is ideal for homes with two to three people. In fact, there's enough space inside to clean 10 plates or up to 12 pint glasses.
Spire Health Tag Body & Mind Health Tracker
This wearable attaches directly to your clothing to provide you with all-over metrics. The Health Tag actually tracks your activity as well as your sleep. However, it goes a step further to also help your mental health, too.
Chipolo Card Thin Wallet Tracker
The creators of the sought-after tracking chip are back with more convenience than ever. The Chipolo Card looks, well, like a card. Measuring just 2.15mm thick, about three times the thickness of a credit card.
Caséta Pico Wireless Fan Remote Control
Giving you instant and wireless access, this intelligent remote communicates with Caséta fan control switches throughout your home. All it takes is a touch of a button to turn the fan on or off as well as manage the speed and direction. The Pico Fan Remote requires no additional wiring for a truly effortless plug-and-play design.
D-Link 5G NR Enhanced Gateway Router
Designed with a highly connected home in mind, this modern router features a 5G SIM card and requires no additional installation. Once plugged in, you can instantly experience the super fast speeds of 5G connectivity.
HP Chromebook 14 AMD Laptop
As one of the first to use this chip technology in a laptop, the device is compact and powerful yet suited for on the go work and play. The use of AMD's A4 and A6 chips rival (and can surpass) the Pentium and Celeron of Intel.
Withings BPM Core Heart Health Device
This smart health system combines three necessary devices into one for a truly comprehensive look at your heart. The BPM Core serves as a blood pressure device, and ECG, and a digital stethoscope.
Mui Interactive Wooden Panel
Made of natural wood material, this attractive device works as a smart home control hub. By simply swiping your hand, the digital display appears so you can send and receive messages, talk, check the weather and more.
Which new product is your favorite from the list? Share with us in the comments below.
The Gadget Flow Daily Digest highlights and explores the latest in tech trends to keep you informed. Want it straight to your inbox? Subscribe ➜