This new shopping app makes it easier to find products in large stores
Let's face it: retail stores can be huge. And, if you're looking for something in particular, you may never find it. Especially if the store never had it to begin with. However, with the Trackntake retail shopping app, you know right away if the store you want to visit has the item you need. Check out this blog post to learn more about this exciting new shopping app.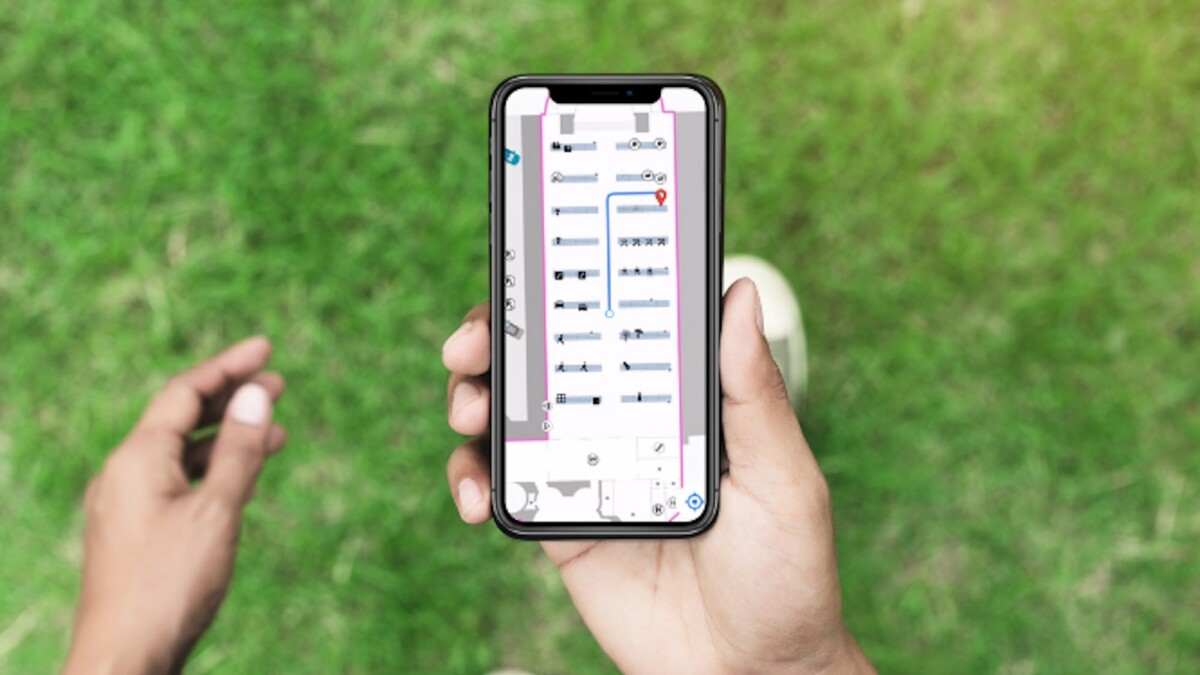 Make your shopping experience easier with Trackntake. This new shopping app helps you find the item you're looking for and takes you to its exact location in a store. Retail shopping is a fun way to spend an afternoon, but it can be quite a hassle if you're looking for something specific. For instance, you can't be sure a store has the jacket you want in the size you need. If it doesn't, your entire trip goes to waste. The creators of Trackntake hope to make in-person shopping more convenient.
While US e-commerce sales increased 32.4% in 2020, there's still something to love about shopping in an actual store. You can feel the material of the blazer you like and try it on to make sure it fits you the right way. And then there's the shopping experience itself: it gets you out of the house and changes your scenery for an hour or two. The Trackntake app hopes to help users enjoy in-person shopping and make it more convenient. Let's see what it has to offer.
How does this retail shopping app work?
Trackntake makes it so much easier to shop in large retail stores where the ground you have to walk through can be huge. Here's how it works.
Availability check
Have you ever wished you could know if a specific store has one of those smart home gadgets you want before you drive all the way there? It's possible with this new shopping app. Before you travel to a shop, you can use the Trackntake app to check. Just search for the product's name in the Trackntake availability check for the store you want to visit. It'll let you know if the store has the gadget.
In-store product search
You can also search for an item when you're inside a store. Just select the store's name and search for the object you desire in the Trackntake search bar. If it's available, the app will know. So, instead of spending 20 minutes or more looking for a particular item, you can be on your way to the next shop.
Product finder
Once you arrive at the store, the next challenge is locating that cool smart home gadget. Or is it? With this indoor shopping app, you get directions to the product. If the product you search for is available in the store, the app will take you to it using an in-store navigation system. Think of it as Google Maps for a store.
Product summary
The product summary is another cool feature. Once you arrive at a product you searched for, the app presents you with a summary of its main uses and features. You'll also get recommendations on other products in stock that are similar and other important bits of information to help you choose.
You can save time with this retail shopping app
When you shop in person, it's easy to waste time looking for a product that's not there. Trackntake, however, makes that hassle moot since it lets you drive to the store knowing that the products you want are actually in stock. And, once you're in the store, the app takes you directly to the pizza maker you want so you can see it in person.
You won't have to ask for help
While store employees know the layout of their workplaces better than anyone, they are usually busy helping customers pay or organizing inventory. With this new shopping app, you won't have to take time tracking down personnel and waiting for them to be ready to assist you. Just use this product search app for assistance.
You get help deciding with Trackntake
Does it sometimes take you half an hour or more to decide if you should actually buy that home theater gadget? Thanks to the Trackntake product summary, you get a quick overview of the product's features so that you can be more informed before you make your purchase. This minimizes the chances you'll need to consult with someone else to help you decide.
The Trackntake app is a pretty cool service. It makes shopping from large retail stores easier because it lets you know if a store has the product you're looking for before you go there. Once you're in the store, it takes you to the product's exact location. Overall, the app helps you save time, money, and stress by making in-person shopping more enjoyable. If you're a busy student, professional, or parent, this app will make shopping a simpler endeavor.
Learn more about Trackntake on the official website. What do you love about retail shopping? Let us know in the comments.