7 Gaming gadgets for those who take their games on the go
When it comes to gaming of the future, mobile gamers are leading the way. Our on-the-go lifestyles have inspired the gaming industry to pack impressive graphics and reduced lag time into our hands and pockets.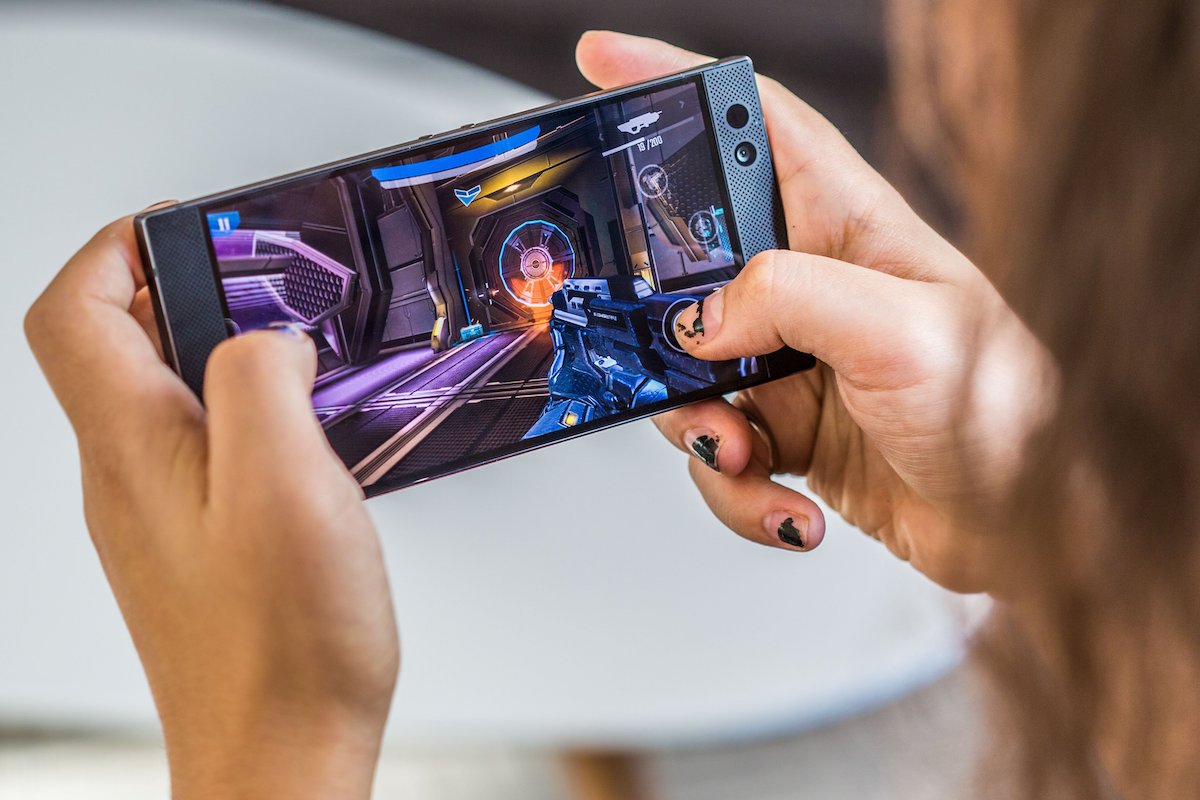 How is Google contributing to mobile gaming? At GDC 2019, Google will be launching mysterious gaming project Yeti, which rumors say will be similar to the "Netflix of video games."
When will Call of Duty Mobile launch? The massive FPS franchise is finally coming to life for both Android and iOS users.
Where can you find more gaming gadgets? With a chunk of our team being avid gamers, here are our favorite gaming accessories.
We've come a very long way since the first modern video game. Whether you came onto the scene for Atari or Playstation or Wii, video games come in all shapes, sizes, themes, and peripherals. Although the Atari Lynx (previously the Handy Game) was the first handheld game console in the late 1980s, our modern needs for high-end graphics and zero lag have propelled this industry further than ever.
Nowadays, we can experience mobile games on any new device we purchase from our smartphones and tablets to gaming systems. For the modern mobile gamer, here are 7 gaming gadgets you've got to see.
iSkelter Hover X+ Ultimate Gaming Lapdesk
Designed by gamers for gamers, this lap desk combines form and function in one compact unit. Featuring an aesthetically pleasing design, Hover X+ lets you your laptop gaming wherever's the most comfortable. Plus, it comes with a dock that fits most tablets and phones.
Razer Phone 2 Gaming Smartphone
Combining innovative gaming performance with premium flagship features, this device can handle your work, mobile gaming, and mobile entertainment. The Razer Phone 2 comes with an upgraded processor, complete with vapor chamber cooling. The cooling system offers a more comfortable experience to handle hours and hours of gaming.
Tactical Master Comfortable Immersive Gaming Headset
This wearable offers exceptional sound quality and comfort so you can enjoy any game to the fullest. Complete with a 53mm Neodymium Driver and virtual 7.1 surround system, Tactical Master offers a wider soundstage to help you stay alert to the nuances of every level. Offering a high signal-to-noise ratio, the noise-eliminating microphone produces clear audio output.
PocketSprite Portable Retro Gaming Device
Offering instant access to gaming classics, the PocketSprite includes Gameboy, Gameboy Color, Gamegear, and Master System. Impressively, the retro gaming device is small enough to fit right on your keyring. Despite its small size, the PocketSprite is an entirely playable emulation console. It even allows you to pick up where you left off and put it down whenever you need.
Nintendo Switch Gaming Console
In one snap, you can now carry your games anywhere you go. This highly portable console transforms the way you play games. At home, keep it docked for incredible HD graphics. Then, when you're on the go, pop the controllers onto the sides to continue to play in handheld mode.
Anker PowerCore 13400 Nintendo Switch Portable Charger
Certified by Nintendo, this charger offers the same high-speed performance and convenience of PowerCore for your Nintendo Switch. It gives your gaming device 1.7 extra lives, taking your game even further. In fact, it provides up to ten additional hours of playtime. Plus, you can improve your charging speed with Power Delivery, which completely revives your Nintendo Switch in just three hours.
Logitech G935 Wireless Surround Sound Gaming Headset
Offering impressive audio and RGB lighting, this device features the brand's exclusive Pro-G 50mm Audio driver. Made from a hybrid mesh material, the driver offers high-quality audio that produces a round sound profile and deep bass. Additionally, the Logitech G935 headset comes with LIGHTSYNC technology, providing customizable and dynamic lighting that synchronizes to games, videos, and music.
Which one of these gaming gadgets would you like to use on the go? Share with us in the comments below.
The Gadget Flow Daily Digest highlights and explores the latest in tech trends to keep you informed. Want it straight to your inbox? Subscribe ➜