7 Pizza makers for a cheese-filled weekend
Whether you go for all the toppings plus extras or stick to margherita, everyone has their own specific preference for pizza. With these inventive pizza makers, you can make your favorite pie right at home whenever you want.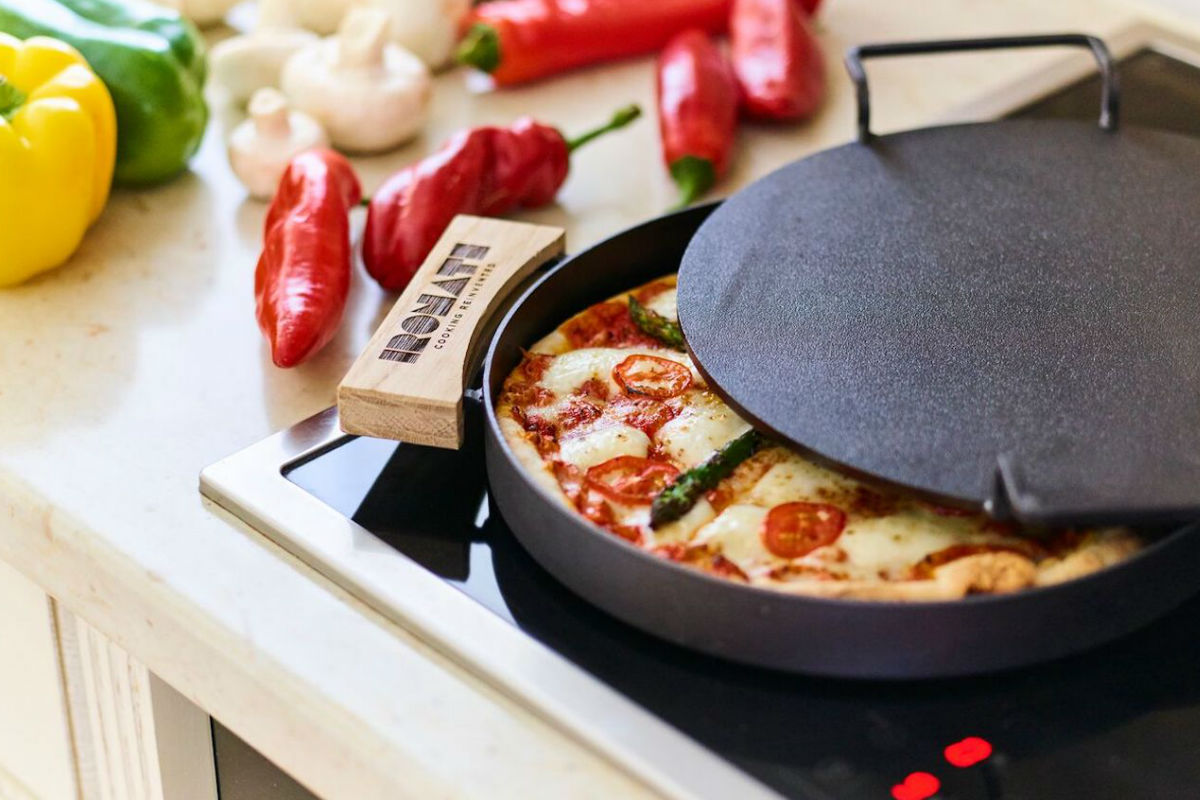 Which pizza cutter gives you the perfect slice? This Epicurean cutter is eco-friendly and super easy to use. You can use it on thin-crust pizzas as well as the deep-dish.
Is there a day dedicated to pizza? Not just a day – there's an entire month for pizza. Dedicated to Gerry Durnell, the publisher of the magazine Pizza Today, October has been National Pizza Month since 1984.
Which beer accessories complete the perfect pizza night? While there are virtually zero health benefits to beer, it certainly is delicious. From IPAs to lager to stouts, nothing pairs with a pizza better.
There's a reason pizza is everyone's favorite food – it has a deliciously crunchy-on-the-outside-fluffy-on-the-inside bread base which is coated in extra-tasty tomato sauce and then smothered in the best ingredient on the planet: cheese.
For cheese lovers, no cheese is too much. While you might get charged extra or given a funny look when you order, it's worth it. Or, you could make your pizza just like you like it (without judgment) right at home. These pizza makers transform your kitchen into a pizzeria which means you could easily have pizza every meal of the day (we won't tell).
BakerStone Pizza Oven Box
Fitting on top of your grill, barbecue, or stovetop, this oven increases the heat available to 750°F, just like a real pizza oven. The stone baking chamber also gives pizzas the authentic texture and taste you crave. It can even handle pizzas up to 14 inches in diameter.
IRONATE – Perfect "No Oven" Pizza In Just 3 Minutes
Never wait for delicious pizza again. Now you can make homemade pizza four times faster than the oven with IRONATE. In under 10 minutes, IRONATE can heat to over 800°F (around 430°C) just like commercial pizza ovens. In addition to no delivery wait times, you also never have to wait for your oven to preheat, or deal with heating up your home or waste all that energy.
BioLite PizzaDome Wood-Fired Pizza Oven
Pizza isn't just for the couch. Totally upgrade your camping experience with the BioLite PizzaDome Wood-Fired Pizza Oven. This device sits atop the BioLite BaseCamp Stove. Of course, this pizza oven works for everything from flatbread to any other food you need to cook. Bring on the cheesy dishes!
Pizzeria Pronto Stovetop Oven by Pizzacraft
Sitting neatly on your stove and storing effortlessly, this oven is just 16.9 inches in diameter and weighs less than 15 pounds. Preheating in just 15 minutes, the Pizzeria Pronto cooks up tasty pizza in only 6 minutes – less time than it takes for delivery.
Breville Pizzaiolo Smart Countertop Pizza Oven
Using Element iQ system's algorithms, this countertop oven replicates a traditional brick oven by reaching 750°Fahrenheit. The Pizzaiolo imitates the three forms of heat that brick ovens are known for including convective, conductive, and radiant. The Element iQ system automatically turns on the appropriate heating elements and adjusts them accordingly to cook your pizza perfectly every single time.
KettlePizza Wood-Fired Pizza Oven Kit
This oven kit has everything you need for the most delicious pizza complete with a crunchy crust. The KettlePizza delivers even heating to your pizza for optimal cooking whether you like a fluffy or crunchy crust. Plus, it works with most grill models including popular brands like Weber as well as both wood and charcoal grills.
Reheatza Microwave Pizza Pan
Pizza night isn't just about eating then and there – the leftovers are just as good. Cooking only 2 minutes per slice, you can now enjoy oven-quality taste and quality from the microwave. No more soggy, chewy crust and obliterated cheese and toppings from harsh direct microwave energy bombarding your pizza slices. The Reheatza is easy and convenient to use to get back that taste you love.
How do you cook your pizza at home? Feel free to share with us in the comments below.
The Gadget Flow Daily Digest highlights and explores the latest in tech trends to keep you informed. Want it straight to your inbox? Subscribe ➜