8 Gadgets you never knew you needed until now
You may already have a smart robot vacuum or a nifty Bluetooth tracker, but you probably haven't seen these. Solving life's little annoyances, these incredible gadgets offer total convenience for your every day.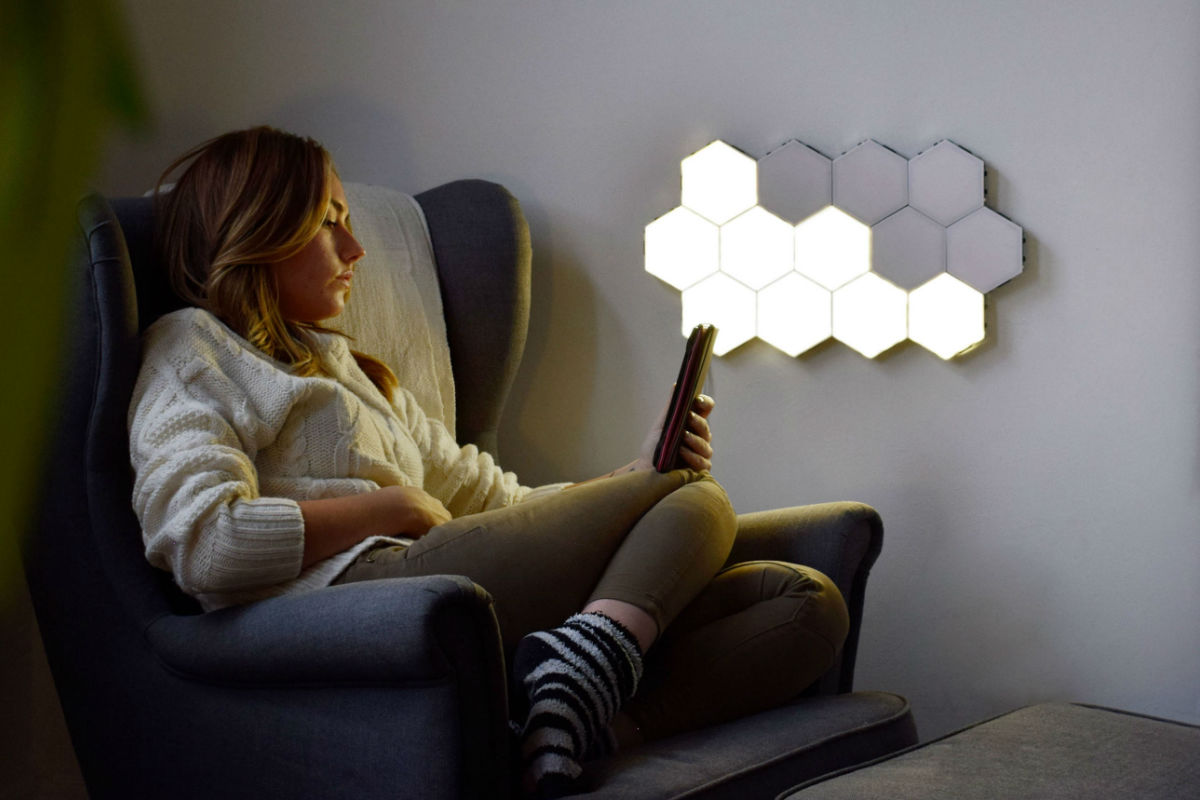 What are the latest tech releases you need to know? For more updates on the latest tech releases, you can check our dedicated category here.
Which products have the most unique designs? Discover the best product designs whose forms transcend their everyday functions from our category here.
Are there any products you've never seen before? Check out these incredible gadgets and accessories you need to see to believe.
We may not be having flying cars just yet, but the current state of technology is truly impressive. From a smart home to head-up displays in your car, it might seem like you've seen it all.
But, we're here to tell (and show) you otherwise. Check out these eight incredible gadgets that you never knew you needed until now.
Helios Touch Modular Lighting System
This wall light features hexagon panels that you can move to create unique artwork. Likewise, the touch sensitive light allows you to come up with any structure by connecting the magnetic edges. Just touch the tile to turn the light on and off.
Steasy Smart Portable Steamer
Featuring a leakproof and lightweight design, Steasy allows you to enjoy fresher food wherever you are. Likewise, the integrated battery enables you to heat your meal at any time. Utilizing innovative steaming technology, Steasy gently heats its contents with steam, preserving the nutrients and taste.
EyeQue VisionCheck Automated At-Home Eye Test
Based on MIT technology and with proven accuracy, the EyeQue VisionCheck Automated At-Home Eye Test lets you test your vision from the comfort of your own home and order glasses with the results. The optical device attaches to your smartphone and the mobile application empowers a refractive error test to generate EyeGlass Numbers, the values needed to order glasses online.
Twelve South PowerPic Wireless Charger Photo Frame
Compatible with all Qi-enabled smartphones, this device is a picture frame that comes with wireless charging capabilities. The Qi charger hidden inside PowerPic can provide up to 10 watts of fast charging power to your device. Simply set your phone against the photo to start charging.
UNOBRUSH™ Six Second Smart Toothbrush
This device cleans your teeth at an exceptionally fast rate. In fact, it's 95% faster than the two minutes it should take with a traditional toothbrush. Made of UNOfoam™, the mouthpiece reaches 99.9% of your teeth surface.
Palm Tiny Companion Smartphone
Designed for life on the move, this ultra-mobile device syncs with your smartphone, allowing you to leave your phone at home. Using Verizon Message+, your text messages are in sync with your smartphone so you're always up to date.
Luminette 2 Bright Light Therapy Glasses
This wearable device helps you effectively overcome sleep disorders and winter blues, leaving you feeling refreshed and invigorated. Just use the Luminette 2 for 20 to 45 minutes every day to notice its effects. You'll experience a boost in energy almost immediately after your session.
Panasonic MS-DS100 Electric Shoe Deodorizer
This handy gadget uses nanoe X technology to get rid of unpleasant shoe odors. Using Panasonic's original ion particles, the MS-DS100 dissolves and eliminates nasty odors from your shoes. Simply set the deodorizer in your shoes and turn it on for it to start generating nanoe X. The particles spread from six outlets, covering every area inside your shoe from heel to toe.
Which of these surprised you the most? Share with us in the comments below.
The Gadget Flow Daily Digest highlights and explores the latest in tech trends to keep you informed. Want it straight to your inbox? Subscribe ➜