iGrow Hair Growth System Uses Laser Technology to Re-Grow Hair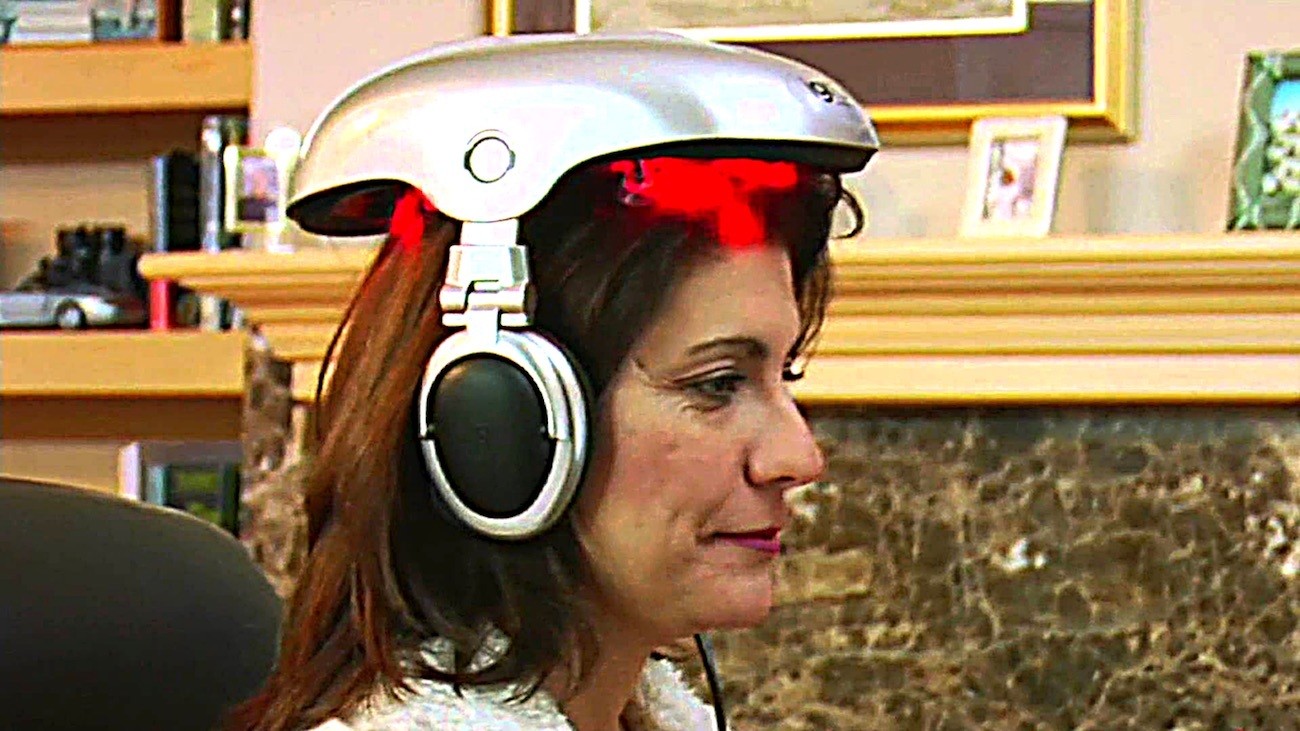 What a time to be alive: we have gadgets and devices for just about everything. 3D printers can print nearly anything and new cameras can capture the heavens. And, incredibly, we can now change the course of our own appearance with little effort. How? With the iGrow Hair Growth System which is:
– easy to use
– non-invasive
– life-changing
Both men and women alike suffer from hair loss. While it may not be painful, it can have serious repercussions on our confidence. The iGrow System is here to change all that and keep you looking like you.
Effortless Hair Growth System
Designed for use in the comfort of your own home, this system is the ideal solution. The iGrow device uses low-level light therapy (LLLT) and is worn over your head. This state-of-the-art technology combines red laser and LED diodes to stimulate and energize cell activity. From there, the hair follicle reacts to this stimulation to encourage natural growth.
Hair-Growing Technology
The entire system, which also incorporates iGrow Volumizing Shampoo and Xcellerate Conditioner, effectively targets the entire scalp. Like all great things in life, the system requires usage over time. In this case, in just four to six months you can achieve your desired results. The result is new and healthier hair that is thicker, fuller, and more vibrant than ever before. Ousting both hair loss and thinning, the device is FDA 510k verified and trusted by many.
The Total Package
The iGrow System includes a special bundle to combat your hair growth problem areas. The non-invasive and fully adjustable headset contains over 51 laser and LED light sources to cover your scalp. It comes with a remote control as well as an auxiliary cable so you can plug into your music player while it's in use. Additionally, the bundle comes with universal AC adapters and a user manual.
[tweet_box]The iGrow Hair Growth System uses lasers and LEDs to stimulate your hair follicles for re-growth![/tweet_box]
What We Love
This system is so effortless and easy to use. For anyone with hair growth issues, it's a no-brainer.
What We'd Like to See in the Future
This technology is incredible. Perhaps a system for hair on the rest of the body, such as eyebrows, could be next!
Availability
– Where to buy: Website
– Price: $295
– Includes: Headset, Shampoo, Conditioner