InvizBox Go Portable VPN Device Provides On the Go Security
When it comes to security, nothing is more vulnerable than our mobile devices. With all of the apps and connectivity to public networks, we're constantly at risk and staying protected is easier said than done. From data collection to unsecured networks, it's difficult to know what to do to stay safe. But, with the InvizBox Go, a portable VPN device, you can use your device with peace of mind. This system:
– protects all of your devices
– is simple to use
– offers a boat-load of conveniences
Despite the high-tech power of the device, the InvizBox Go is ultra-compact so you get protection everywhere you go.
The Only Truly Portable VPN Device
Unlike other systems, the InvizBox Go actually functions on the go. Without the use of software or a cable to tether you, the device uses Wi-Fi to function as a level of protection. Instead of connecting to a Wi-Fi network directly, you connect to the InvizBox Go which then accesses the network. Whether you're at home or using public Wi-Fi, the device offers around the clock protection so you can browse, stream, and download with peace of mind. No software to install – just effortless protection.
Global Access
In addition to its standard functionality, you can also sign up to the InvizBox Go premium VPN service. It uses 500 servers in over 20 countries so you can take your device security on the go wherever you go. And, while securing your information is vital, the InvizBox Go also allows you to view geographically restricted content. Whether it's a sports game or the latest season of your favorite show, the device offers super fast and secure connections.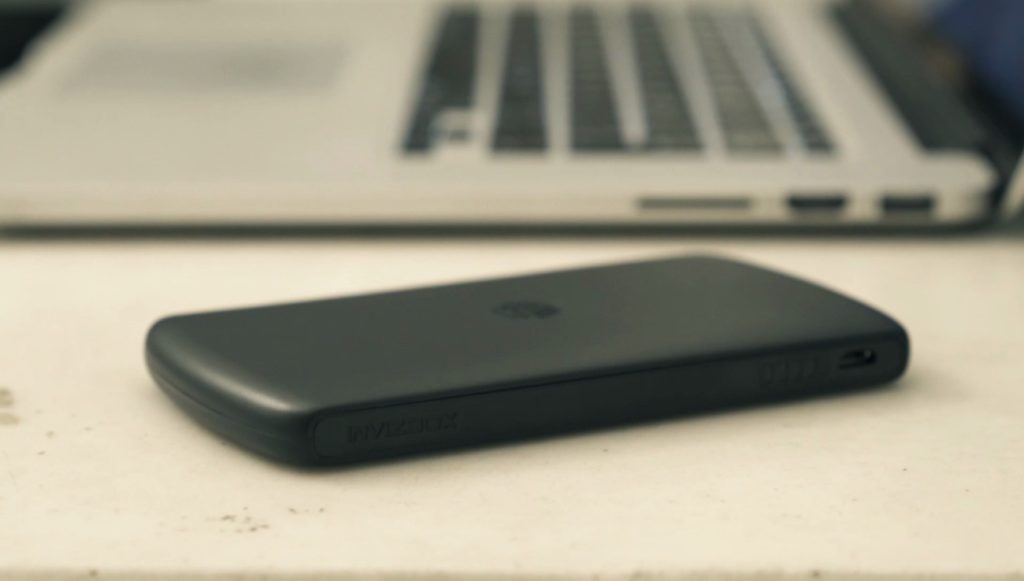 On the Go Convenience
If security and accessibility aren't enough, the InvizBox Go has even more to offer. Without installing software, the VPN service also blocks ads and popups while you browse. With this, you get the web page you're looking for without the distractions. And, finally, tucked inside the InvizBox Go is a long-lasting battery. It serves the device to last a full 10 hours but you can also use it to recharge your smartphone or tablet.
What We ❤️️
For many people (like me!), smartphone security seems complicated. But, InvizBox Go makes it as easy as connecting to the internet.
Future Innovations
The premium service offers accessibility in 20 countries which is fantastic. We'd love to see even more reach!
[tweet_box]The InvizBox Go protects your mobile devices anywhere you go![/tweet_box]
Availability
– Order now: Indiegogo
– Price: Gadget Flow members get 14% off – it's only $119!
– Delivery: March 2017