The Lufbery Pocket Watches Take Inspiration from WWI
Style is the one thing that you can change about your appearance as often as you want. In addition, it's often the small changes that can elevate your style the most. While everyone follows trends, you can set yourself apart with the Lufbery Pocket Watches. The stunning timepieces in the Mark VI Collection:
– are inspired by WWI
– feature a classic design
– use high-quality materials
Timeless Pocket Watches
The Lufbery brand was founded by Stuart King after he couldn't find a dapper pocket watch for his wedding. As a history teacher, the Mark VI Collection pays homage to the Royal Flying Corps. In fact, even the name has historic roots; the Lufbery Circle is a type of airborne maneuver. With this style in mind, these pocket watches sport an easy to read face. Each hour is noted by a number while the 12 is replaced with the Lufbery logo. In addition, the 3, 6, and 9 are enlarged for even better visibility, just like the pilots would have needed.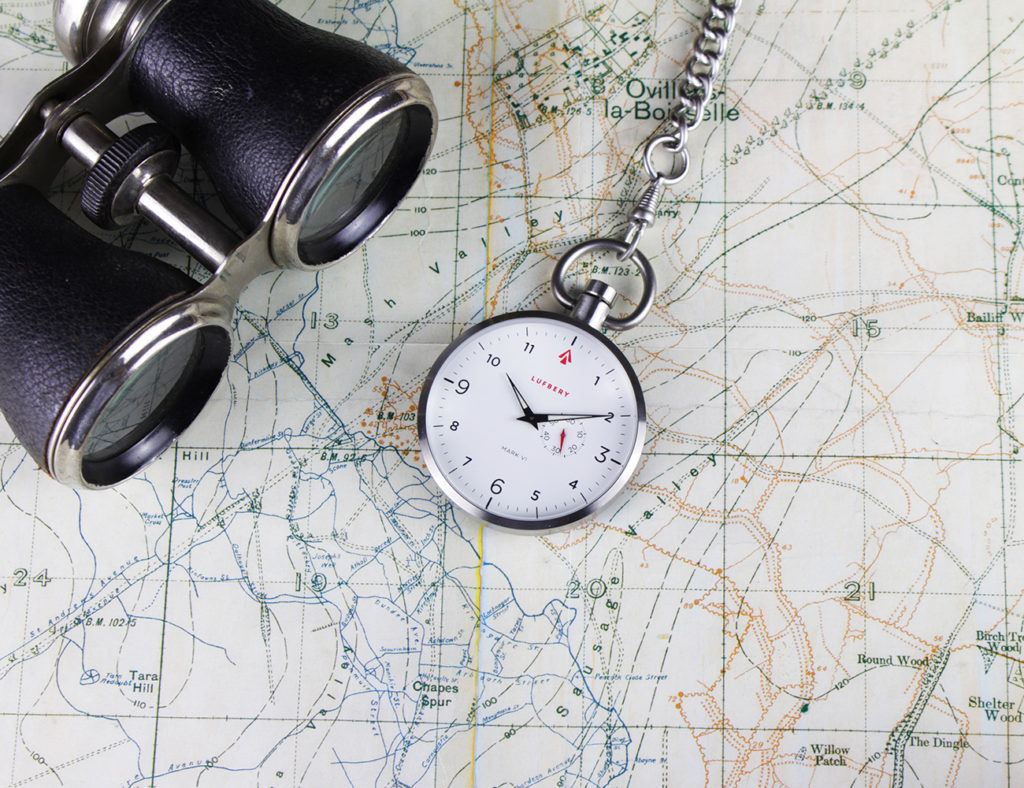 Classic Design with a Modern Touch
Even though they evoke a sense of history, the Lufbery Pocket Watches have a touch of modernity. There are five timepieces in the Mark VI Collection. Each is named after a Royal Flying Corps airfield from WWI and they vary in their aesthetic. The Doncaster features a brushed stainless steel case with a white dial. The Montrose is bold with a matte black case paired with a black dial while a gold plated case enhances the white dial of the Shoreham. The Uxbridge features brushed steel along with a black dial and, finally, the Andover combines a bright white dial with a matte black case. All of the bespoke cases use 316L stainless steel for its durability and strength in addition to its refined look.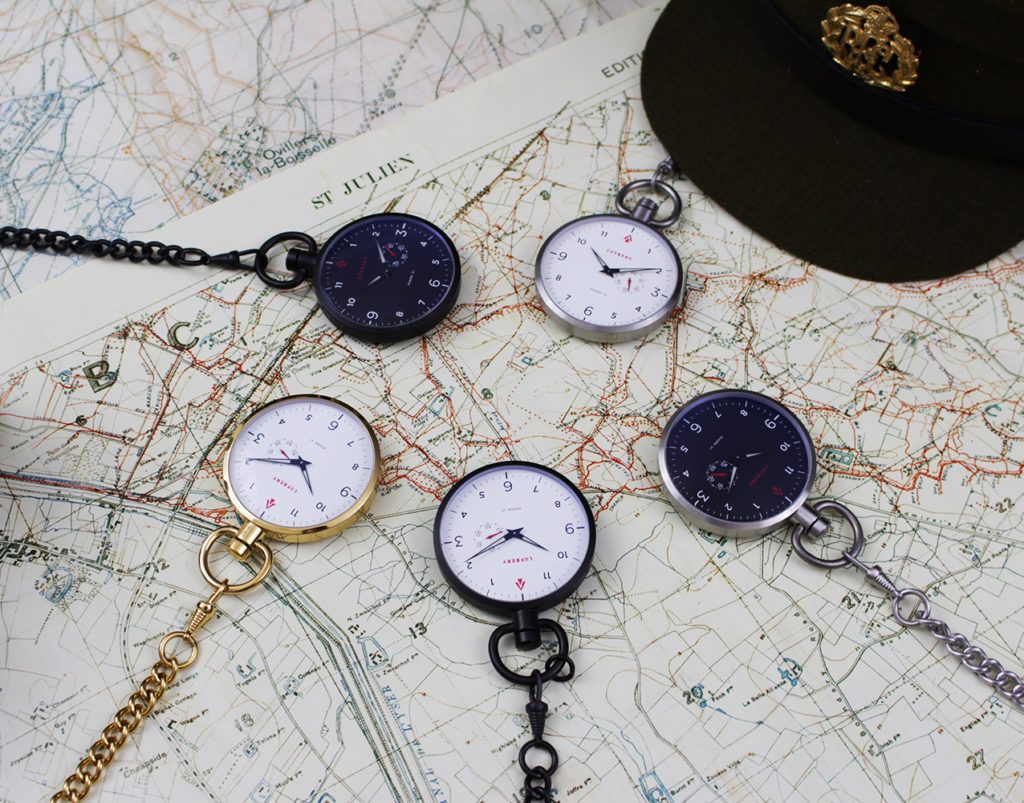 Finishing Touches
The Lufbery Pocket Watches utilize high-quality materials to maximize their WWI inspiration. Protecting the dial is a domed sapphire crystal that is scratch-resistant to keep your timepiece looking new. Powering the watch is a Seiko VD78 movement for absolute precision. Finally, keeping the watch tethered to you is a 30cm chain which matches the case. It's complete with a T-bar to stay in place.
What We Love
Just as the founder describes, dapper pocket watches were hard to find. The Mark VI Collection gets it just right with sophistication and longevity.
Future Designs
While many timepieces leave us wanting, the Mark VI Collection ticks all the boxes. With each style there is certainly a pocket watch for everyone. We're excited to see any future styles.
[tweet_box]The Lufbery Pocket Watches offer dapper style in a classic timepiece – check it out![/tweet_box]
Availability
– Kickstarter: until March 17th
– Pledge: $130.88
– Delivery: July 2017