Want to Enhance Your Phoneography Skills? Beastgrip Pro is the Perfect Solution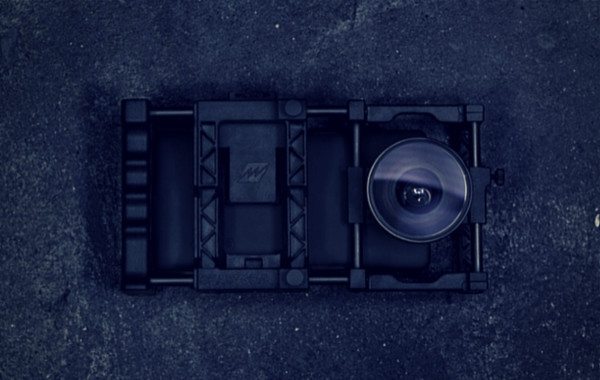 Smartphone photographers will agree with me when I say that we are no longer confined within the boundaries of a DSLR for excellent photography. This is not just a personal opinion but a statistically proven one too. According to a Shutterfly report conducted by Edelman, 81 percent of photo takers in the United States used a smartphone in August 2014. 55 percent said they used a digital camera, 25 percent used a tablet while 24 percent used a DSLR.
Quite naturally, this has led to the development of new-age tools and technology that help you become better phoneographers with time. One such extraordinary accessory would be Beastgrip Pro – the world's first lens mount and rig system for smartphones. So if you're a camera phone photographer or a videographer, this is the one tool you must check on Kickstarter now.
Turn Your Smartphone Into a High-End Camera
With their first Kickstarter success in 2013, Beastgrip is now back with an upgraded version for their users in the form of Beastgrip Pro. This time, along with the Beastgrip Pro, the makers are also announcing the release of Beastgrip conversion lenses and DOF (Depth of Field) adapter, for use with SLR lenses.
We all know how cool smartphone cameras have become today and by accessorizing it with the Beastgrip Pro, you'll only be taking the experience to a whole new level altogether. Beastgrip Pro has been carefully redesigned to improve functionality and adaptability as compared to the previous version. So by using it, you'll be able to transform a basic tripod mount to a full-featured professional rig in no time.
Simple Design With Great Functionality
The patent pending design comes with an adjustable lens mount and clamps which can adapt to any kind of phone (Android, iPhone as well as Windows phone). The clamps can easily hold onto any small or large device and won't take much of a time for setting up.
The redesigned lens mount assembly, on the other hand, is built on a three-way axis so as to help you attach it to any phone even if it includes a protruded camera. In fact, the locking process is so fast that you won't have to waste time setting it up with the Beastgrip Pro ever. It has been designed to support most phones with cases too which inevitably means you won't have to take your phone cover off time and again.
Comes With Custom Manufactured Parts
Most of the components of the Beastgrip Pro are custom manufactured with special use of 3D printing technology too. The main body uses a mold injection process with an extremely durable glass-filled nylon material. To add to this are the rubber overmolded clamps which ensures in keeping your phone protected and safe from getting scratches. You can use the 37mm threaded lens mount with a number of conversion lenses, filters and DOF adapters in order to enhance your photographic skills.
The redesigned lens mount assembly being removable helps in letting you attach a mobile clip-on lens to your phone and use the Beastgrip Pro for better handling, attaching a tripod mount and/or accessories, etc. That kind of gives an overall idea as to how powerful this accessory can be for your smartphone in case you're into mobile photography.
In fact, Beastgrip Pro is one of its kind in the world of mobile photography which does not limit you from using lenses or accessories for your smartphone. Instead, it actually empowers your smartphone with high-end camera skills. Currently crowdfunding on Kickstarter, you can pre-order your Beastgrip Pro for a price of $60 only. Good photography won't be confined within the boundaries of DSLR cameras anymore. Happy Gadgeting!
P.S. If you still can't guess how powerful your smartphone camera could be with the Beastgrip Pro, here are some example shots and videos.