10 Last-minute holiday deals from brands you need to see
By now, you've probably made your way through your holiday shopping list. But, if you still have a few left, you're in luck. Check out these ten last-minute holiday deals from some of the top brands.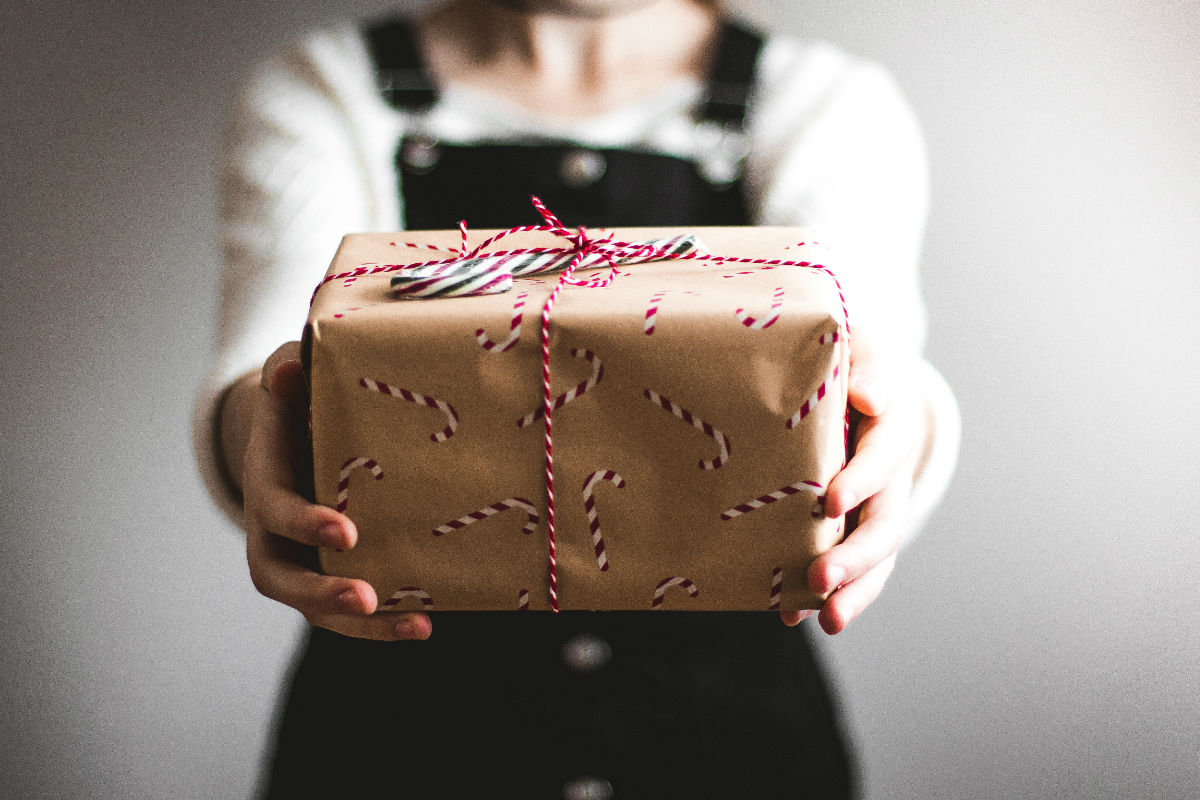 What are some affordable holiday gift ideas of 2018? Check out these 20 gift ideas under $50 to help you keep within budget.
Which gifts make the best stocking stuffers? Because they're small enough to fit inside, stocking stuffers are usually less visually imposing than larger gifts. But as this roundup proves, the best stocking stuffers can be every bit as exciting.
What are the best holiday gift ideas for the entire family? Rather than divide your budget between all your family members, grab one of these products. They're sure to bring a smile to everyone's face whether you guys love to lounge or are always on the go.
Holiday shopping is the time to show your friends and family how much you love them. Of course, it's the thought that counts. But, when you get something they truly want, you've nailed it.
With Black Friday and Cyber Monday behind us, it might seem like the deals are far and few between. Don't worry – we've found ten last-minute holiday deals from brands you just need to see.
Note: These are mostly last-minute deals so hurry up and place your orders ASAP!
DJI
For those into drones or are looking for gifts for the tech lovers in the family, DJI is here with some great offers. While the official store is offering up to 30% off this holiday, here are some must-see deals:
DJI Mavic Air Folding 4K Drone – $100 off (final price: $699)
DJI Osmo Mobile 2 Handheld Gimbal – 14% off (final price: $119)
Tello Small Toy Drone – $20 off (final price: $79)
Moment
Mobile photography has become immensely popular this year and chances are that most of your friends and family have already received (or are about to receive) new iPhones. To enhance their iPhoneography, Moment offers high-quality mobile lens. Additionally, their OnePlus 6 lenses are also on sale.
Holiday offer: Two-day shipping until Dec 20 at 1pm EST
Clairy
If you are looking forward to gifting something to the entire family, go for one of the Clairy natural air purifiers. They purify your home in a natural way and will also look gorgeous as a piece of home decor.
Holiday offer: 35% off sitewide
Ozobot
For those looking for something to gift the little ones in the family, the Ozobot educator kits are totally worth a buy. These kits not only help kids to learn more about coding but also help them think and build their technical know-how.
Holiday offer: Up to 30% off sitewide + free 3-day shipping on orders above $99
Insta360
The adventurpus souls in the family will love Insta360 this holiday season. Their range of 360-degree photography gear transforms adventure shots into Instagram-worthy content.
Holiday offers:
– The big holiday giveaway (win $500 of One X gear)
– Insta360 ONE X Winter Box for $459
– Up to 50% off the Insta360 Nano, Nano S, and One
Anker
If you're in the market for tech gifts this season, check out Anker. From chargers to power banks to mess-free cables, this brand is rife with innovative everyday carry tech gear.
Holiday offer: Up to 50% off + 100 shoppers will also win a free order for their next purchase
Belkin
Belkin has always been synonymous with great tech. From charging your smartphone to your smartwatch, Belkin have a solution for everyone.
Holiday offer: Today only – 30% off flash sale across Belkin.com (Use code FLASH18)
Mujjo
Focusing on perfection, Mujjo began their product journey with a simple touchscreen compatible pair of knitted gloves. From there, the Dutch designers ventured into smartphone cases, wallets, and more with the same motif of perfecting each detail.
Holiday offer: 15% off all products on mujjo.com with code: #sinatra (valid until Dec. 19th)
Nest
We've known Nest for their thermostats and home security systems. This holiday they are taking it one step further with a Google Home Hub combo gift package.
Holiday offer: Save $100 on a Google Home Hub + Nest Hello combo
Jamstik
Finally, for those who have someone musically inclined in the family, Jamstik is a must. With a variety of smart guitars to choose from, this brand is nailing it when it comes to creating music tech devices.
Holiday offer: Save 10% off for the holidays by entering the code "HOLIDAY10" at checkout.
Which of these deals are you most excited for? Share with us in the comments below.
The Gadget Flow Daily Digest highlights and explores the latest in tech trends to keep you informed. Want it straight to your inbox? Subscribe ➜