12 EDC essentials that can fit right in your pocket
Since the first pocket watch and the original wallet, humans love carrying practical gear in their pockets. Centuries later, we've come leaps and bounds in what we deem necessary and, even then, it's different for everyone.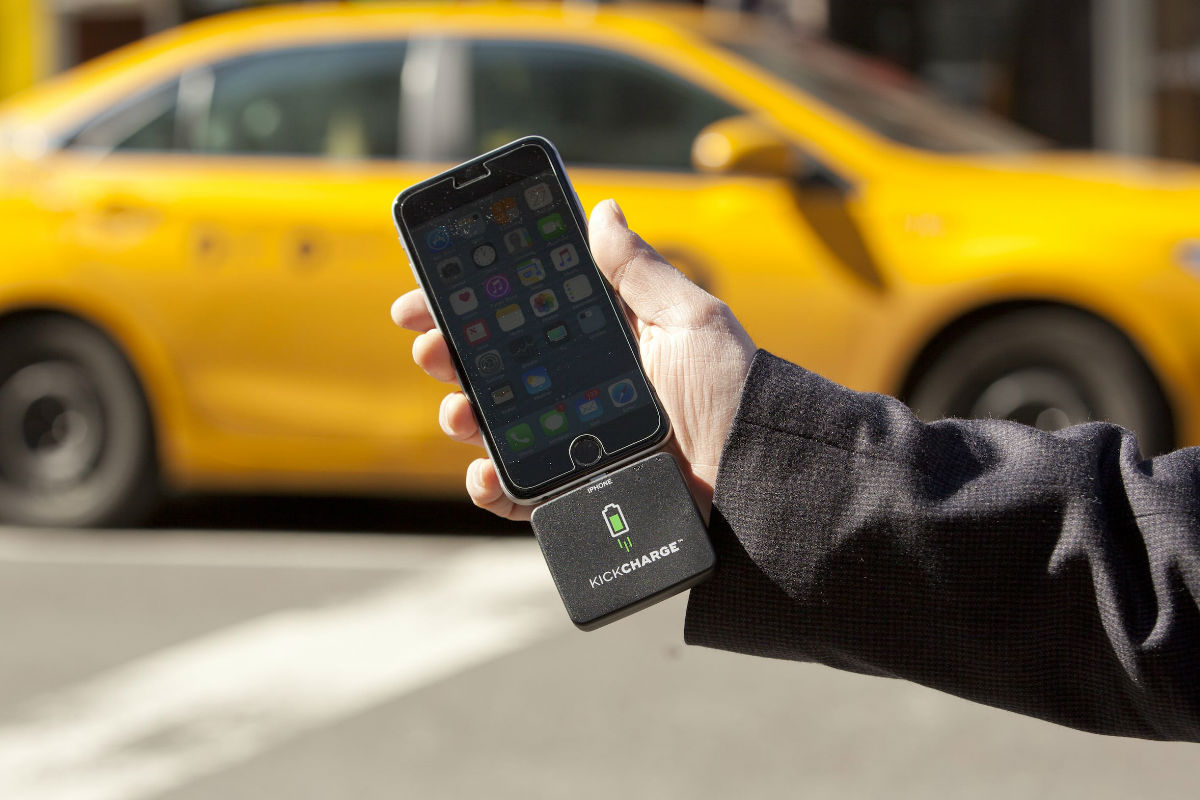 What are some great leather accessories? From bags to wallets to organizers, check out these beautiful leather goods.
Which EDC items do you need to survive the winter? While the first sight of snow might send you into hiding, there's no escaping the harshly low temperatures and freezing weather conditions of winter. Whether your time in the cold is a freezing commute or on a mountainside, great gear will see you through.
Where can I find all the latest EDC gear? Check out our dedicated category here.
With our modern, on-the-go lifestyle, it's become imperative to carry quite a bit of gear. The thing about everyday carry gear is that it should be compact and relatively easy to carry. The whole point is that you should always have it on you.
Beyond your smartphone, here are some EDC essentials to improve your day.
Simple Leather Key Wrap
Starting with the basics, it's all about how you carry yourself (or your keys). The Simple Leather Key Wrap offers jingle-less containment for your keys. The sleek leather exterior is complete with a snap to keep things together.
ThinOptics Compact Keychain Reading Glasses
Need cheaters while you're on the go? The ThinOptics Compact Reading Glasses are for you. Coming in a keychain design, these glasses miraculously fold down and away to be out of sight and out of mind until you need them. Because they attach to your keys, you won't have to deal with bulky glasses cases or worry about damage.
YSMART Smallest EDC Flashlight
When it comes to EDC, size is everything – just as YSMART shows us. They developed the Smallest EDC Flashlight and this thing is tiny. Weighing only 4.5 grams, it somehow produces 80 lumens. Plus, it's outfitted with a nifty magnet to attach just about anywhere.

Mighty Vibe Spotify Music Player
If you love your music but hate having to bring your smartphone everywhere, check out the Mighty Vibe. As a Spotify Music Player, it syncs with 1,000 songs to keep you going. On the back is a handy clip and the Bluetooth connectivity lets you use your wireless headphones.
KICKCHARGE Pre-Charged Emergency Smartphone Charger
Now you can have total peace of mind when it comes to your smartphone battery without lugging around a massive power bank. The KICKCHARGE is exceptionally small to fit just about anywhere. Great for emergencies, it delivers 50% more power to your smartphone.

Nopi 9-in-1 Micro Key Tool
Another great addition to your keys, the Nopi Micro Key Tool is actually nine tools in one. Use it for everyday small tasks, DIY jobs, or simply to open a beer at the end of the day. Thanks to its super slim and thin design, it'll blend right in with your existing keys.

FinalStraw Portable Collapsible Straw
You've heard all the news stories about reducing your use of plastic straws and now there's a practical solution: the FinalStraw. Featuring a stainless steel and silicone design, this foldable straw comes with its own travel case that'll fit right in your pocket.

BACtrack Go Portable Keychain Breathalyzer
Perhaps not applicable to everyone, but the BACtrack Go could save a life. Coming in a keychain-sized design, it's an ultra-portable breathalyzer that you can carry and use absolutely everywhere you go.

Wallor Travel Cable Case
Carrying around cables is never enjoyable – they tangle, take up space, and can get easily damaged. Enter Wallor. This travel cable case lets you securely coil and store your charging and syncing cables. With a nearly 360° zip, your cables are always within reach.
YubiKey Security Key NFC
If you're into cryptocurrency, you get how tough it can be accessing your crypto on the go. The YubiKey eliminates account takeovers by using public key cryptography, hardware-based authentication, and FIDO2 and U2F protocols. Additionally, the Security Key NFC combines these features to offer protection against phishing attacks.

Chipolo Card Thin Wallet Tracker
You've probably got plenty of expensive gear that you carry around each day and lucky for you, the Chipolo Wallet Tracker can track it all. Coming in a credit card shape, it easily slides into your wallet, carry-all, bag, or anywhere else you need to stash it.

Snowflake Stainless Steel Multi Tool
If you're a fixer or a DIYer or just super handy, the Snowflake Multi Tool has all you need. With 18 tools in one, it's perfect for any and every job. Even so, it measures just two inches long and weighs only 2.5 ounces, making it exceptionally pocket-friendly.
Do any of these EDC essentials fit your everyday needs? Let us know in the comments!
The Gadget Flow Daily Digest highlights and explores the latest in tech trends to keep you informed. Want it straight to your inbox? Subscribe ➜