3D-Printed Cars Just One Kind of Future Transportation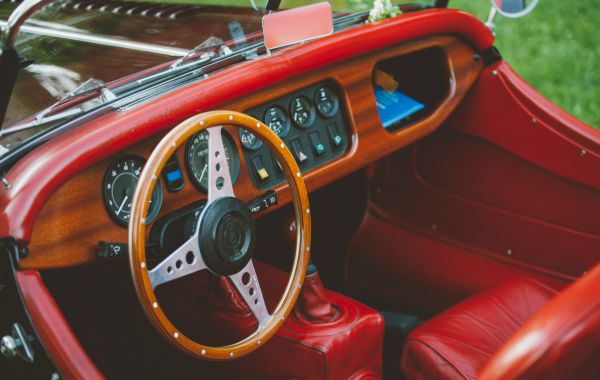 Last time, we touched on 3D-printed cars — which will undoubtedly revolutionize the auto industry in the near future. For instance, Arizona-based auto manufacturer Local Motors debuted its Strati car in 2014, and test-drove it during the International Manufacturing Technology Show (IMTS) in Chicago. It's not the first 3D-printed car ever made, but it did take only six days to manufacture, as opposed to months for other, older models.
To be sure, researchers are still working on speeding things up, since the most common 3D-printing methods for cars — laser and pixel — are slower compared to traditional manufacturing methods. However, the wider customization options suggest that we might see flying space cars sometime in the near future. Also, judging by these recent developments in transportation technology, we're getting something much better: safety, efficiency and cost-effectiveness.
Anti-Drunk Driving Vehicles
According to the National Highway Traffic Safety Administration (NHTSA), 10,076 people died from drunk-driving related accidents in 2013. But that'll change soon, thanks to a research program called Driver Alcohol Detection System for Safety (DADSS), which is currently developing anti-drunk driving vehicles. These vehicles assess a driver's alcohol levels in less than a second using two systems: a breath-based system and a touch-based system.
If the driver's alcohol level exceeds .08, the legal limit across all states, the car won't move. The systems can be adjusted for those under the age of 21, who aren't allowed any measurable level of alcohol in their blood. Along with safety belts and air bags, this might just be one of the best safety features your car can ever have.
Google's Improvement Rail Mapping Technology
Rail crossing apps aren't new. The Federal Railroad Administration's (FRA) Rail Crossing Location Mobile App, for instance, catalogs all crossing locations. Apparently though, this wasn't enough to halt the increase in rail crossing accidents in 2014.
Now, with the partnership between the FRA and Google — the pioneer in mapping technology — we might just see a dramatic drop in those numbers. The search giant will add audio and visual alerts to the aforementioned app, in addition to the information provided by the FRA. Those alerts will pop up when the driver is using the turn-by-turn navigation feature, or when the driver is in a vulnerable position.
America's Only Private Passenger Rail System
Thanks to a certain Florida-based company, Americans will finally experience the joys of a private passenger rail system.
In a tweet dated May 11, 2015, All Aboard Florida linked to a Business Insider article on their partnership with Siemens, Europe's largest engineering company. Together, they will build trains that run at 125 mph between Fort Lauderdale, Miami and West Palm Beach. Additionally, the coaches will feature ergonomic seats, Wi-Fi access and easy boarding for bicycles, strollers, walkers and wheelchairs. Think of it as an awesome way to travel with a small group, without having to bring your own car.
Elon Musk's Hyperloop
Imagine travelling in a steel tube running at approximately 800 mph. Sounds like something out of a sci-fi movie, doesn't it?
But if Elon Musk gets his way, this will soon become a reality. Dubbing his brainchild "Hyperloop", the billionaire aims to transport passengers between Los Angeles and San Francisco in less than 30 minutes. Hyperloop capsules have a low-pressure environment inside them — much like an airplane at high altitudes — and will be propelled by air-blasting skis on a solar-powered magnetic linear accelerator. According to Musk, this design increases speed without using up a ton of energy.
The tech tycoon will build an 8-kilometer Hyperloop track in Quay Valley, a soon-to-be-completed town in California, in early 2016. Let's keep our fingers crossed until then!
Autonomous a.k.a. Self-Driving Vehicles
Meanwhile, companies like Google and Ford are vying for the lion's share of the autonomous vehicle market.
Google already tested its prototypes in California and Austin, Texas, while Ford is still refining the technology required for its own self-driving vehicles. The latter will also release the MyFord Mobile app, which allows users to check the battery charge, driving range and last parking location of their plug-in electric or hybrid vehicle.
To be fair, self-driving cars are still surrounded by controversy. But if they also have the potential to improve road safety and decrease driver fines, why scrap them?
Takeaways
There's so much room for innovation in transportation technology. At the rate it's developing, many engineering marvels that used to be sci-fi fodder will push our world closer and closer to that of The Jetsons. Until then, we'll buckle up.
Image by SplitShire