5 Intelligent Robots that Will Improve Your Home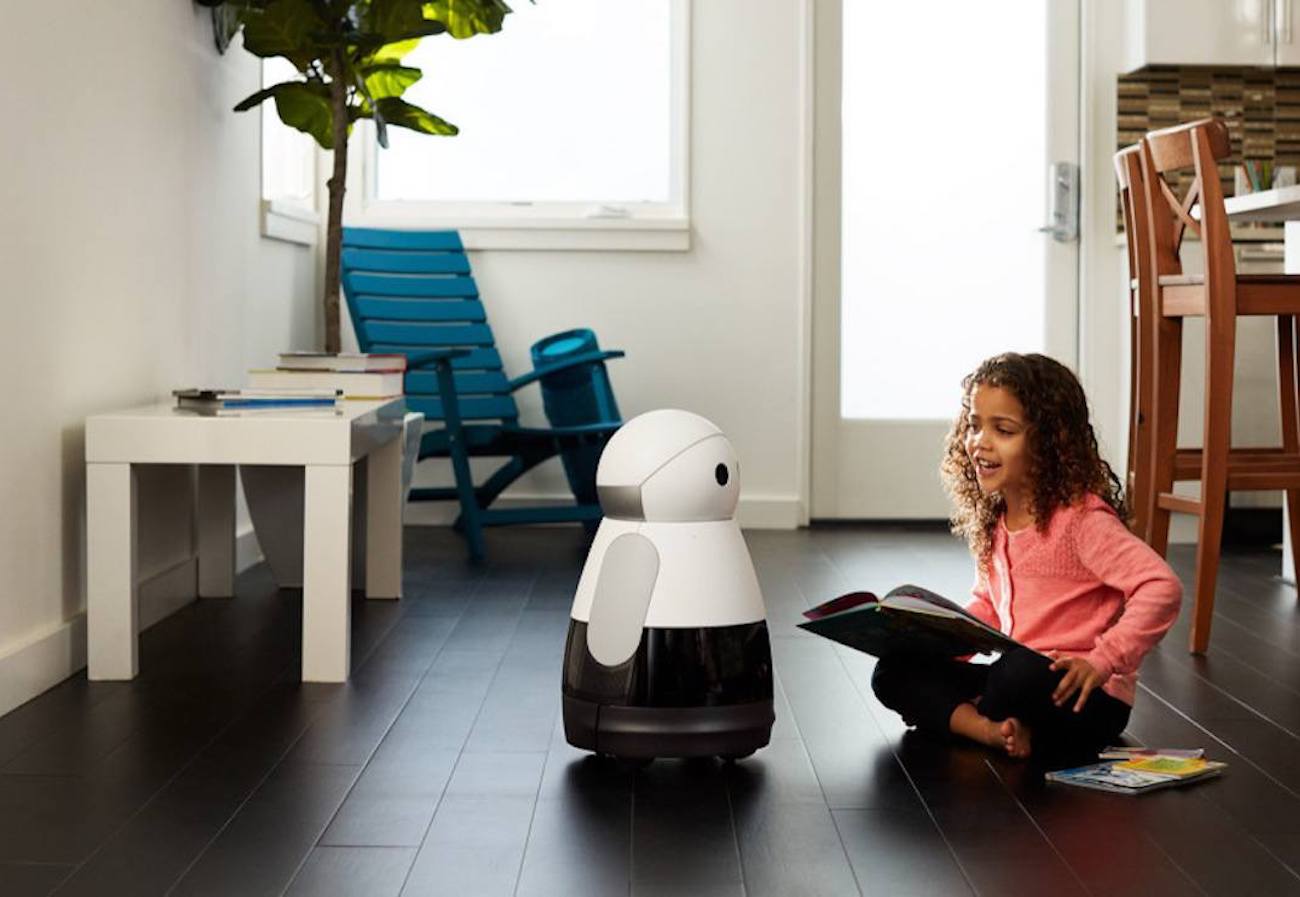 As long ago as the 1940s, people dreamt of having a robotic servant around the house. While the early prototypes were underwhelming, the future promised so much more. Seventy years down the line, household androids are now starting to impress. From video calling to home security, intelligent robots can help in a variety of ways. What's more, the technology is improving at speed. To help you get a feel for the robot-assisted lifestyle, here's our roundup of five bots to watch.
1) Kuri Adorable Home Robot

You won't find a cuter lump of metal and electronics than Kuri. But then, this little bot is designed to become part of the family. You can talk to Kuri, who has four microphones to pick up sounds from every angle. The robot will obey your commands and respond to your questions. It shows its feelings with a variety of facial expressions, while sensors on the "head" can detect touch.
On a more pragmatic level, this adorable bot delivers an impressive multimedia experience. The built-in projector works with speakers hidden inside the robot, meaning you can listen to music or watch a movie.
2) MB01 Personal Assistant Surveillance Robot
What the MB01 from Moorebot lacks in mobility, it makes up for with personality. With Linux for brains, this robot can tell jokes and play spelling games. It can also remind you of tasks, or provide the latest weather forecast.
Through its single, blinking eye, the MB01 can tell apart objects and people. This makes it great for greeting guests and detecting unwanted visitors. In fact, you can use this robot as a security camera. With a peer-to-peer connection, you can see live video from the robot on your phone or laptop.
[tweet_box]From video calling to home security, intelligent robots can help in a variety of ways[/tweet_box]
3) Double Telepresence Robot
It can be difficult to stay connected with family when you travel for work. Even around the office, people may miss your presence. When you can't be there, the Double Telepresence Robot is the next best thing. This two-wheeled robot holds a tablet aloft as it moves around the room. Your face appears on screen, and you control the robot from afar.
Simply being able to move around and communicate with people makes a huge difference when you're miles away. The design doesn't look human, but it allows you to interact with people naturally.
4) Tipron Internet Connected Projection Robot
While many intelligent robots concentrate on vocal interaction, Tipron focuses on the visuals. This projector on wheels can turn any wall into a crystal-clear 80-inch display. Along with the obvious movies and presentations, you can use this bot to view web pages. This comes in useful when you're cooking from an online recipe, for instance.
In addition, Tipron learns your schedule and moves accordingly. If you like to see the news headlines with breakfast, the robot obliges. With direct Wi-Fi connectivity, the bot can also play YouTube videos or stream content from your phone.
5) Pillo Intelligent Healthcare Robot
When it comes to staying healthy, robots can be really helpful. Being reminded to take your medication can make a huge difference to your overall well-being. This is the purpose that Pillo serves. This intelligent caregiver also connects you with doctors, and it can even reorder pills from your pharmacy.
The robot uses facial recognition technology to dispense the right pills to the right person. It responds to your voice commands, as well. Pillo sends medication reminders to your phone, and it syncs with other smart home devices.
Which of these robots would you welcome into your home? Tell us in the comments!