6 AirPods accessories to elevate your wireless experience
AirPods may be a wonderful addition to the Apple lineup, but it's no secret that they have room to improve. Check out our list of AirPods accessories to take your audio up a notch (or two).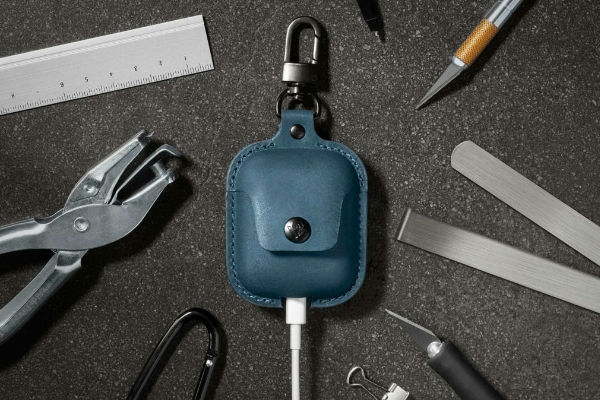 Love 'em or hate 'em, the Apple AirPods are a fantastic invention. Fitting just like the original wired earbuds, they give you the freedom to move and groove. Plus, they recharge wonderfully right in their own case. You might think there's little to improve. But we think otherwise.
Because they're compact, the AirPods and their case is easy to misplace. Plus, the all-white design does seem a bit uniform. Check out our roundup of six AirPods accessories to get the most out of these little earbuds.
Elago Wrist Fit Apple AirPods Silicone Strap
Keep your earbuds within arm's reach with the Elago Wrist Fit Apple AirPods Silicone Strap. Compatible with most Apple Watch bands, this AirPods holder simply slides onto the band. Likewise, it provides two small slots for you to store your earbuds and access them easily.
ColorWare Limited Custom AirPods Retro
Complete with a rainbow-colored button, this limited edition case brings us right back to the 80s. Inspired by the Apple lle, the AirPods Retro are a fun blend of old and new. The AirPods Retro even come with faux vents to complete the look.
Twelve South AirSnap Leather AirPods Case
Made from full-grain leather, this stylish case protects your AirPods while keeping them nice and close to you. Just slide your AirPods Charging Case into AirSnap and close the metal snap to protect your earbuds.
elago Charging Hub 3-in-1 Dock for Apple Devices
With clean curves and a compact design, this charging dock helps you top up all of your devices at once. Above the smartwatch charger, your AirPods also have their own place so you can simply grab and go in the morning.
Leather AirPods Case
Offering everyday protection to your earbuds, it also gives your EDC a pop of style. Available in four different colors, this case comes with a slot so you can recharge your AirPods without removing them from the case.
AirPlus Wireless AirPods Charging Case
This nifty device can charge, protect, and style your Apple AirPods. Using the latest Qi technology, all you have to do is set the case on a wireless charger to top up the battery. With the wireless charging technology, you can easily drop and charge so your earbuds are always ready to go.
Which AirPods accessory do you like the most? Share with us in the comments below.
The Gadget Flow Daily Digest highlights and explores the latest in tech trends to keep you informed. Want it straight to your inbox? Subscribe ➜