Apple Watch, iPhone 6 Event September 9th 2014 [Live Updates]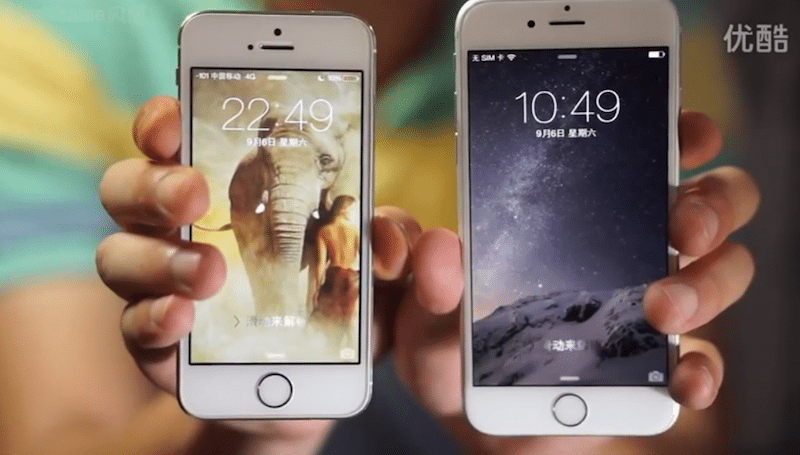 Welcoming everyone to the live coverage of the iPhone 6, Apple Watch & Apple Pay event taking place in California's Flint Center today. The Flint Center is also the location where Steve Jobs first unveiled the original Macintosh way back in 1984. The keynote kicks off at 1PM EDT/10AM PDT, but we'll be firing up the ol' liveblog machine as early as we can.
Note: This Page Refreshes automatically every 10 seconds. 
Apple Watch
– Apple Pay works with Apple Watch!
– Available Early 2015
– Can send heartbeat. Not just an emoji, reads heartbeat instantly.
– Accurate to +/- 50 milliseconds
– Incredibly customizable. You can find one that reflects your personal style and taste. An incredible way to connect and communicate.
– Communicate directly from your wrist. Works seamlessly with iPhone. Comprehensive health and fitness companion.
– Whole variety of watch faces.
– Can draw and send messages instantly.
– Rich, live communication. "You tap on screen and they feel vibration."
– All photos favorited on the iPhone or Mac show up on the watch.
– Photos app, shows overview of photos. Digital crown zooms in and out. Swipe through photos.
– Built Siri into Apple Watch. Press digital crown and speak.
– "Send a lot of emotion without interacting much with your watch."
– Digital Touch: Press button below the digital crown. Communicate by tapping on them. Can take up calls or send message thus creating a new form of digital touch communication.
– Glances: A dashboard-esque brief look at individual apps. Next meeting, location on a map, current weather, NASDAQ, music.
– If you're in an app as the clock, once you press the crown, it returns to the home screen.
– Infrared LED and photo diodes that translate rotary movement into digital data. Simple and elegant that works as an amazing navigation device.
– Apple Watch has an amazing design story. We've prepared a video of it this morning narrated by Jony Ive. There is no one better to tell the story than Jony.
– Personalization extends beyond watch face. Six different watch straps, easily interchangeable. Refinement and precision borne of functionality. Sport band has range of bold colors. Tough durable, sweat and chemical resistant elastomer.
– Zirconia back, four sapphire lenses. Infrared and visible light LEDs with photo sensors detect pulse rate. Gyroscope and accelerometer, watch provides comprehensive picture of daily activity.
– Custom designed chip, S1 processor, integrates many subsystems into one module. Completely encapsulated to protect the electronics.
– Leather loop, soft quilted leather with magnets for adjustment. Designed for optimum comfort.
– Stainless steel mesh with magnetic enclosure.
– Rotating the crown zooms out.
– Can show Solar System with the actual position of the planets.
– Can show moon phase in real time.
– Swipe up from any screen to get to Glances.
– Move ring measures calories burned. Provides best overview of your activity rates. Move ring can be customized by you.
– Dedicated workout app: provides more detailed measurement when you need it the most.
– Stores workout data and shows history. Shares data with iPhone's Health app.
Apple Pay System
– One-touch checkout for commerce, no card entry, no typing addresses, no card info shared with merchant.
– Sephora, Starbucks, Panara Bread.
– Launching in US from the beginning of next month. Available as a free update to iOS 8. Working hard to bring Apple Pay to more countries.
– Pay starts in US with Amex, Mastercard and Visa. Credit cards and debit cards applicable.
– Card number is never stored nor shared. Stored in Secure Element. Uses one-time number and dynamic security code.
– Touch ID plus Secure Element chip. All payment information are encrypted and securely stored.
– If iPhone is lost or stolen, Find My iPhone can suspend all payments. Since card number is never stored on the device, you need not worry about cancelling your credit card.
iPhone 6 & iPhone 6 Plus
Retina HD diplay, Power Button on the right side, 4.7 and 5.5 Displays, 1334×750 326 ppi and 1920 x1080 401ppi, Thinner than anything we've ever made. iPhone 6 is 6.9mm, iPhone 6 Plus is 7.1mm. Compared to 7.6 in the 5s. 38% more pixels on the iPhone 6, 185% more pixels on the iPhone 6 Plus.
– iOS 8 launches September 17.
– US and 8 other countries. Preorder starting September 12 / 115 countries by end of the year.
– Launching September 19
– iPhone 6 comes in Gold, Silver and Space Gray.
– iPhone 6 starts at $199/$299/$399 with two-year contract.
– 16GB/64GB/128GB for $199/$299/$399 respectively.
– iPhone 5c 8GB $0, iPhone 5s starts at $99, iPhone 6 at $199, iPhone 6 Plus $299
Outside The Center