Apple event highlights—iPhone 13, Apple Watch Series 7, all new iPad mini, and more
Today's a big day for Apple fans! The Apple Event (2021) took place today, with big announcements about the iPhone 13, Apple Watch Series 7, and much more! Did you miss the event? Don't worry, we've got you covered. Read on to learn more about Apple's latest new products.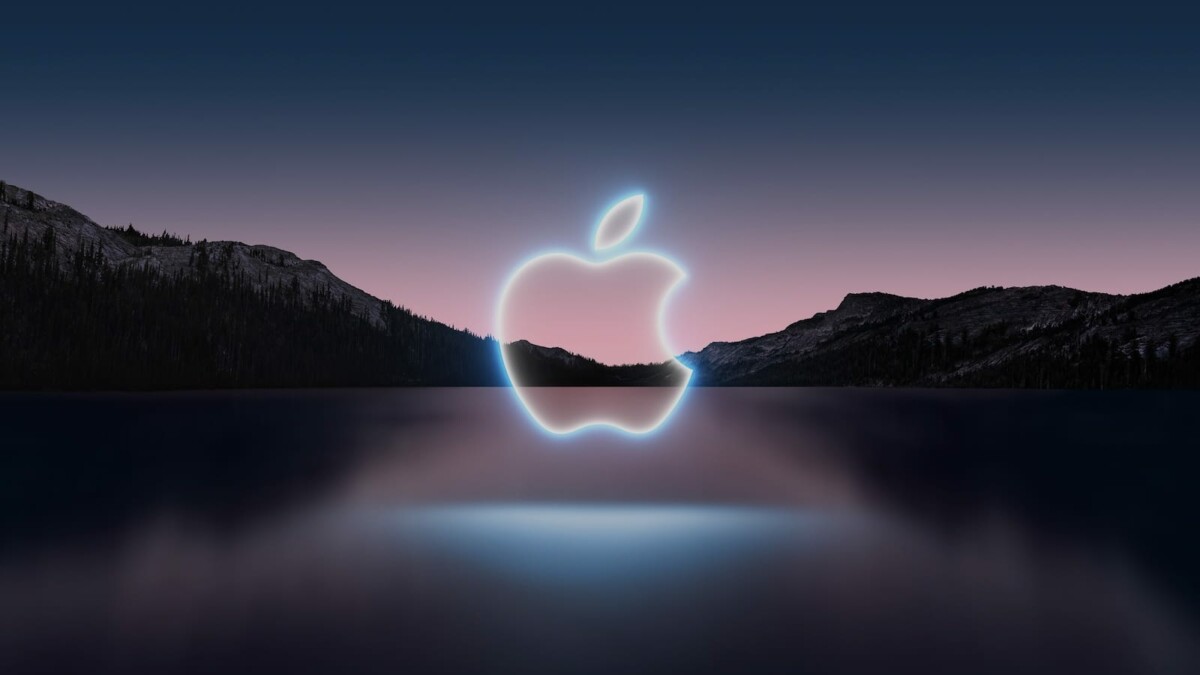 Today brings the most significant event of the year for Apple fans: The 2021 Apple event. After more than a year of rumors, we finally know what Apple's been working on, and we're excited to fill you in on these exciting new Apple gadgets. From the iPhone 13, Apple Watch Series 7, and the iPad mini, you don't want to miss out. Let's go over today's announcements and see what's heading your way!
iPhone 13 and iPhone 13 mini
The highly anticipated iPhone 13 is here. So, after all the rumors, what does it finally bring to the table? For starters, there's the new A15 Bionic chip, a Super Retina RDX display, and a slew of camera improvements—including Cinematic Mode for videos! There are plenty of new features and upgrades across the board, so let's take a look below.
iPhone 13 features a sleek flat edge design and incredible durability. It has a ceramic shield front and includes IP68 water resistance.
Dual cameras with diagonally arranged lenses. The new camera system is most advanced camera system available. It has a 12 MP wide lens with that can capture 47% more light. A new ultra-wide camera offers fun new perspectives. All the while, the True Depth front-facing camera will fit into a 20% smaller space than before.
New Super Retina RDX Display features 1,000 nits of brightness for incredible visuals.
A15 Bionic chip improves overall speed and performance. It has a 6-Core CPU with advanced machine learning and is the fastest CPU in any smartphone—that's 50% faster than any competition! It can even process graphics 30% faster. Also features a 16-core neural engine that can process 15.8 trillion operations per second.
Brand new Cinematic Mode for videos uses "rack focus" techniques along with Dolby Vision HDR. Will work on front and rear cameras.
Improved battery life for both models than previously seen on the 12 line.
5G connectivity via custom designed antennas. 200 carriers to be available within 60 different countries.
MagSafe technology is back with continued support and new accessories, like a redesigned leather Apple Wallet with Find My capabilities.
Will come in 5 new colors: Pink, Blue, Midnight, Starlight, and Red.
The iPhone 13 will be available for $799 and the mini for $699. Storage options include 128 GB, 256 GB, and 512 GB. Both devices will be available for preorder on Friday, September 17th, and released on September 24th.
iPhone 13 Pro and Pro Max
The iPhone is back with Pro and Pro Max variants. The two Pro models will contain the same feature sets as the standard and mini versions, but they'll come with some additional features exclusive to the Pro line. These include amazing new camera lenses and improvements to ProMotion. Here are the features coming to the iPhone 13 Pro and Pro Max.
They'll come with 4 different finishes.
ProMotion video improvements. This technology intelligently responds to the content on your screen, offers fantastic graphics performance, and is perfect for any viewing experience.
The new camera array features a new 77 mm telephoto lenses with 3x optical zoom. Ultra-wide and wide lenses have less noise and faster shutter speeds with a total of 6x optical zoom range. Low light photos are brighter and sharper than ever. The iPhone is now capable of macro photography. All cameras will have night mode functionality. The camera system will better support photographic styles and individual preferences with real time editing.
These new iPhones can record in ProRes or Dolby Vision at 4K 30 FPS.
The phones will have a better battery that lasts longer than the previous iPhone 12 Pro line.
The iPhone 13 Pro will be available for $999 and the mini for $1,099. Storage options include 128 GB, 256 GB, and 512 GB, with a 1 TB option now added. Both devices will be available for pre-order on Friday, September 17th, and released on September 24th.
Apple Watch Series 7
Another hugely anticipated device announced during the Apple Event is the Apple Watch Series 7. Not only will it come with a larger display, but improved battery life, new watch faces, and more. Take a look at the features below and see what the new Apple Watch brings this year.
There will be a larger retina display that's completely reengineered, with a 1.7 mm screen. It will feature softer, more rounded corners. The buttons are redesigned and enlarged so that they're easier to tap. The display can even fit more text on screen than previously.
There's a new full keyboard that uses machine learning to predict what you're typing. This will be especially convenient for those used to texting via their Apple Watch.
New watch faces are coming including Dynamic Contour and Modular faces, which will be a welcome addition to the face library.
Durability of the new Apple Watch is massively improved over older models. It's the strongest Apple Watch built to date. It also features IP68 water resistance.
18-hour battery life with 33% faster charging. 45 minutes to go from 0 to 80 percent.
Fast-charging USB cable.
Five new colors.
Apple Watch Nike models available.
Compatible with all existing watch bands.
The Apple Watch 7 will be available for and will be available for preorder on Friday, September 17th. It will be released on September 24th.
iPad 9 with Center Stage
Apple announced the newest 10.2-inch iPad today with a wide range of new features, including Center Stage. It has a faster processing chip, upgraded cameras, and more support for the Apple Pencil and 3rd party accessories.
The iPad 9 will feature a brand new A13 bionic chip with a powerful neural engine. It has an upgraded signal processor for cameras.
12 MP ultrawide camera with Center Stage. Automatically adjusts focus and other aspects. Can be used for FaceTime or recording videos.
10.2-inch True Tone display that supports Apple Pencil and other accessories.
More widgets and multitrack support via iPad OS 15.
The iPad 9 will be available for $329 ($299 for schools) and will be available for preorder on Friday, September 17th. It will be released on September 24th.
iPad mini
An all-new iPad mini was also announced today, which will be a welcomed addition for those who enjoy a compact tablet experience. It features a ton of great features, bringing it more on par with the iPad Air 4 in comparison. If you're looking for a smaller iPad, you need to check this out. Features include:
Four new colors including purple, pink, starlight, and gray.
8.3-inch Liquid Retina Display with True Tone technology and Apple Pencil support.
Touch ID is located in the power button just like the iPad Air 4.
Better overall performance with a 40% jump in processing. Improved neural engine has 2x faster machine learning.
USB-C support that can offer up to 10x faster data transfers. You can even plug in devices like cameras and more.
5G mobile connectivity.
12 MP camera and a 12 MP ultra-wide front camera with Center Stage.
Landscape speaker system with stereo sound.
The new iPad mini will be available at a starting price of $499, starting from September 24.
Apple Fitness+
Apple's Fitness+ service is back with a myriad of great new features. From an assortment of new language and subtitle options to Pilates and guided meditation, there's plenty of new content coming your way. Working out with Fitness+ is about to get a whole lot more fun.
Features include:
15 new countries to be added.
English and subtitles in 6 languages.
Pilates is being added.
Guided meditation is being added.
Workouts for the snow season.
Workout with the people who motivate you—Fitness+ Group Workouts (iPhone, iPad, Apple TV with AirPlay with support for up to 32 people).
Available this fall
Overall, with these new Apple products lined up before the holidays, which one would you prefer adding to your wish list? Share with us in the comments below.