CES 2017 Day 3 – Panasonic Desktop Robot, Digestion Tracker and More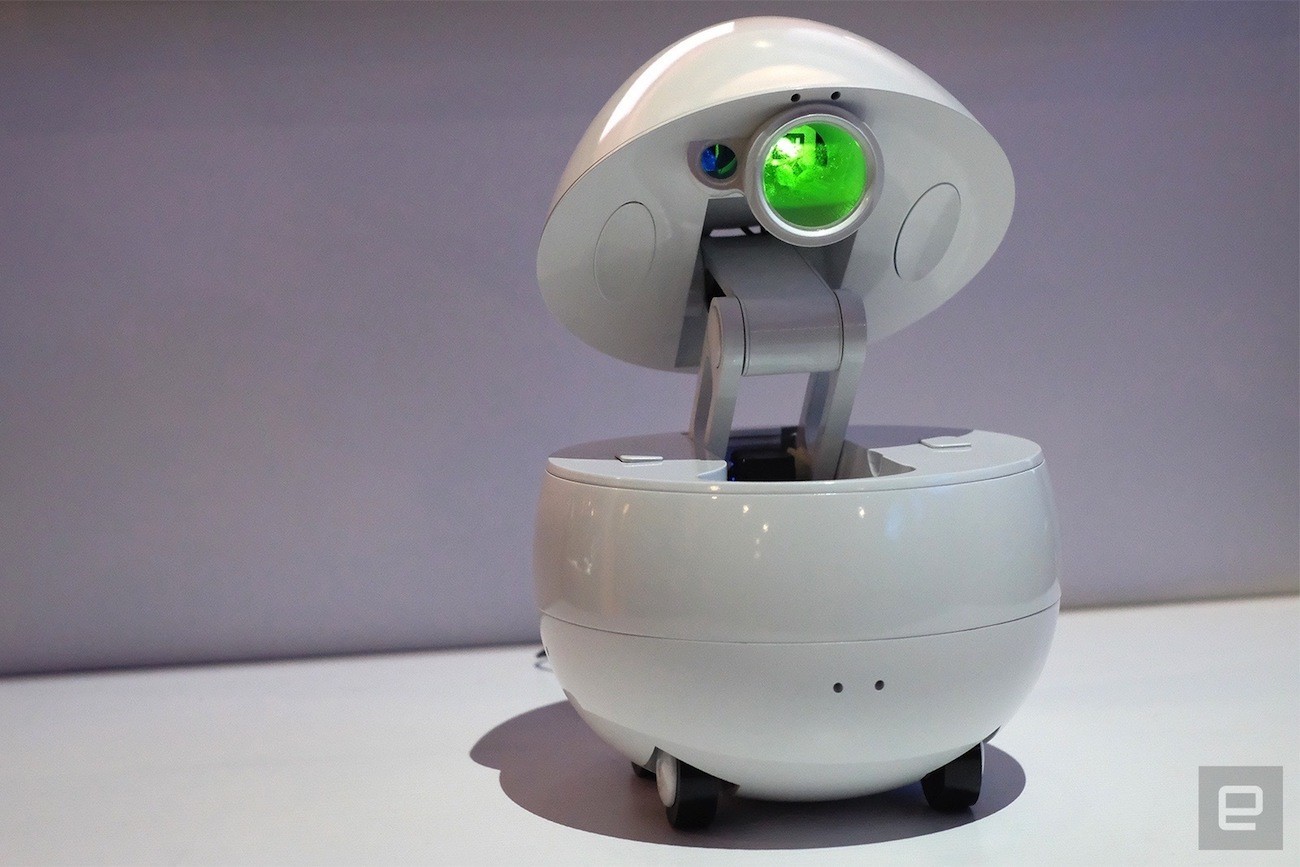 We are towards the end of CES 2017 but, to be honest, this is just the beginning. Just like the past two days, CES 2017 Day 3 has shown us some more cool gadgets we had not seen before. These concepts are pretty unusual and mind-boggling. And that's what makes them one of a kind. From desktop robots to smart cooking aids, our lives are about to get better in 2017. While we see the end of CES 2017, we can only dream to see even better technology at CES 2018. The crazier; the better! ?
Quick Look at the CES 2017 Day 3 Highlights
Go further than you ever thought possible with the Whill Model M All-Terrain Wheelchair. Complete with FDA clearance, this device can handle virtually any landscape. This wheelchair achieves the ideal balance to give back your mobility. The Model M remains compact and features a tight turning radius to make it easy to use indoors.
Tracking your digestive system just got a whole lot easier with the Aire Personal Digestive Tracker. This compact but powerful breath test device will solve digestion problems once and for all. In addition, you can use this tracker for finding the best food compatible with your digestive system. Simply breathe into it to get your results.
Simplify your presentations with the Panasonic Desktop Companion Robot. Responding to your every command, this cute device features a powerful projector inside. Coming in an egg-like shape, the top of this robot opens to reveal the projector. Use it for videos or photos and project on anything from a door to a wall.
Stay in tune with your pooch when you use the Jagger & Lewis Smart Dog Collar. Using the latest technology, this canine wearable helps you monitor your dog for their health. It also enables you to understand their behavior. Connecting to the app, you can see how much sleep you dog has had, view his agitation and stress, determine when he's hungry, and more.
Introducing the Anova Nano Compact Sous Vide. You may remember its predecessor for its ground-breaking technology. This new model is equally ground-breaking with its compact size and ease of use (and wallet-friendly price tag). The process of putting food inside a bag and simmering in hot water produces a stunningly delicious meal.
[tweet_box] #GadgetFlowCES2017 – Another batch of 25 #gadgets from #CES2017 Day 3! [/tweet_box]
Start creating without breaking the bank with the da Vinci Nano Compact 3D Printer. The latest from XYZprinting, this condensed printer packs in the power. Fitting on virtually any surface in your home, it's always ready to produce and create to your heart's desire. Amazingly, this printer has plug-and-play capability with Windows 10 users.
Keep your crops from spoiling by using the latest technology with the Amber Agriculture Sensor. Compact yet highly effective, this device has an equivalent efficiency of checking bins every single hour. With wireless capabilities, the Agriculture Sensor can detect over and under drying. It achieves this by monitoring the temperature and humidity.
Be more comfortable in your body with the Willow Wearable Breast Pump. This offers a breast pump you can easily fit in your bra. As a matter of fact, this pump is pretty comfortable for everyday use. It allows you to move around and feel free even while wearing a breast pump.
Keep your home up and running with the Ampd Silo Back Up Power Supply. Stunningly sleek, this device fits in with the rest of your smart home appliance line up. The Ampd Silo features automotive grade batteries as well as a total of 7 fail-safes. All meeting aerospace safety principles, this system is tried and tested.
Never trip over your own two feet with the ClipIts Shoelace Tidy System. Available in an array of ten colors to match any shoes, this easy to use device clips right onto your laces. First, slide your laces through the ClipIts device. Next, adjust the laces to a comfortable fit. Tie a knot and you can cut off the excess laces.
Experience truly seamless gaming with the Roccat Leadr Wireless Gaming Mouse. With virtually zero latency, this mouse is fast, accurate, and practical for any game or mission. Featuring the latest technology from Roccat, the Leadr uses the Owl-Eye optical sensor. Amazingly, this feature transforms all of your motions to the screen with 1:1 accuracy.

Add a useful member to your family with the Ewaybot MoRo Mobile Robot. Swiftly moving about your home, this robot has intelligent voice control so it's more like chatting with a friend. Using ultrasound and infrared sensors, MoRo moves smoothly both indoors and outdoors for maximum convenience.
Start enjoying your computing again by using the Samsung Chromebook Plus. This innovative system comes with a compatible stylus and also supports on-screen inking. Collaborating with Google on the design, the Chromebook Plus features a 12.3-inch, 2400 x 1600 pixel LED display. It also has 4GB of RAM to be as fast as possible while running on an ARM-based chip processor.
Keep the guesswork out of your contractions with the Bloomlife Pregnancy Tracking Wearable. Resting on the stomach, this device is able to track the changes a woman's body goes through and even contraction patterns. Pairing with an app, the Bloomlife device gives you real-time information for peace of mind. Incredibly, it can measure, count, and time your contractions such as Braxton Hicks and labor.
Downsize your everyday wearable essentials with the Motiv Fitness Tracking Ring. Sitting on your finger, this compact device is packed with power. Featuring a titanium casing, Motiv tracks metrics such as steps, calories, distance, and more.
Your indoor locks get even smarter now with the Obsidian Smart Lock by Kwikset. This is a sleek, key-free smart lock for all modern households. In addition, the design is pretty unusual and ideal for the latest smart home sector. With this lock at home, you will no longer require the need for traditional keys.
Polaroid Pop is a great take on the company's legacy of instant camera. In fact, this realease happens to be on the 80th Anniversary of Polaroid. It is more of a modern take on the iconic camera we have known for years. This camera has a fun design with a built-in printer. Additionally, the design looks like a lot of fun.
Introducing the Beoplay M5 Multi-Room Speaker, the device audiophiles dream about. Coming in a compact package with Danish design, this speaker can do it all. In addition to connecting to other B&O Play speakers, it connects through Bluetooth, Chromecast, AirPlay, Spotify Connect, and more.
Ensure your breakfast is just how you like it with the Griffin Connected Toaster. As the name suggests, this is a smart toaster for your kitchen. Connecting to your device via Bluetooth, you can use the Griffin app to adjust the toastiness of your toast to your liking. The app even notifies you once the toast is ready to go so you don't need to hang around waiting.
Streamline your mobile devices with the Nex Evolution Smart Wristband. Replacing the standard bright screen, this wearable features five lights to inform you of notifications. Each of the lights is individually programmable to suit your lifestyle. One light can be for incoming calls while another controls your smart thermostat.
Nurturing your baby with perfect love and care will be easier with the Aristotle Smart Baby Monitor. This uses most advanced AI-driven technology for protecting your child. Additionally, the voice activated kids connected room hub is about launch later in the summer this year. Moreover, this monitor grows with your child and learns their habits.
Make your music hours more compatible with your active lifestyle with this Sennheiser HD 4.50 Wireless Headset. These headphones actually complement your active life. The set features stunning detail paired with powerful sound. Additionally, the robust design makes them even more complete.
Get deep-rooted skin analysis with the Samsung S-Skin Consumer Skincare Solution. This smart IoT device is a personal skin analyzer you can use anywhere on the go. The set consists of a biodegradable microneedle patch and also a portable device with a mobile app. As a result, they make your skin analysis program easy and hassle-free.
Achieve a power-packed audio performance every time with the Samsung H7 Wireless Speaker. It will give you a 32bit ultra-high quality sound performance. The speaker won the 2017 CES Innovation Award and is perfect for those who enjoy listening to hi-fi audio. The audio technology comes with a bass response going down to 35Hz.
Keep track of your stuff the easy way with the TrackR atlas Indoor Mapping Device. Plugging into a standard outlet, this device produces a virtual floor plan. Compatible with other TrackR devices, you're able to see and locate any items you've misplaced. Whether you have a large home or a compact apartment, lost keys will certainly slow you down.
Best of Social Media
Now this is something we all need!!!! ☕️☕️☕️☕️ #coffeetime #CES2017 #gadgetflowCES2017 pic.twitter.com/4ONcXmilIu

— The Gadget Flow (@TheGadgetFlow) January 7, 2017
Check check: The New Tesla is here! ?✌️??? #CES2017 #gadgetflowces2017 pic.twitter.com/HhrYyNQ6RT

— The Gadget Flow (@TheGadgetFlow) January 7, 2017
? ? #VirtualReality in action! Grab your favorite from here: https://t.co/4Zo6o972If #CES2017 #GadgetFlowCES2017 pic.twitter.com/v6XQ3LcdAr

— The Gadget Flow (@TheGadgetFlow) January 7, 2017