Gadget Flow Year in Review 2018 – Top 100 products curated by the team
The past year was packed with so many great products that covered everything from wearables to smart home devices to smart pet accessories. Here's our year in review of the best of the best.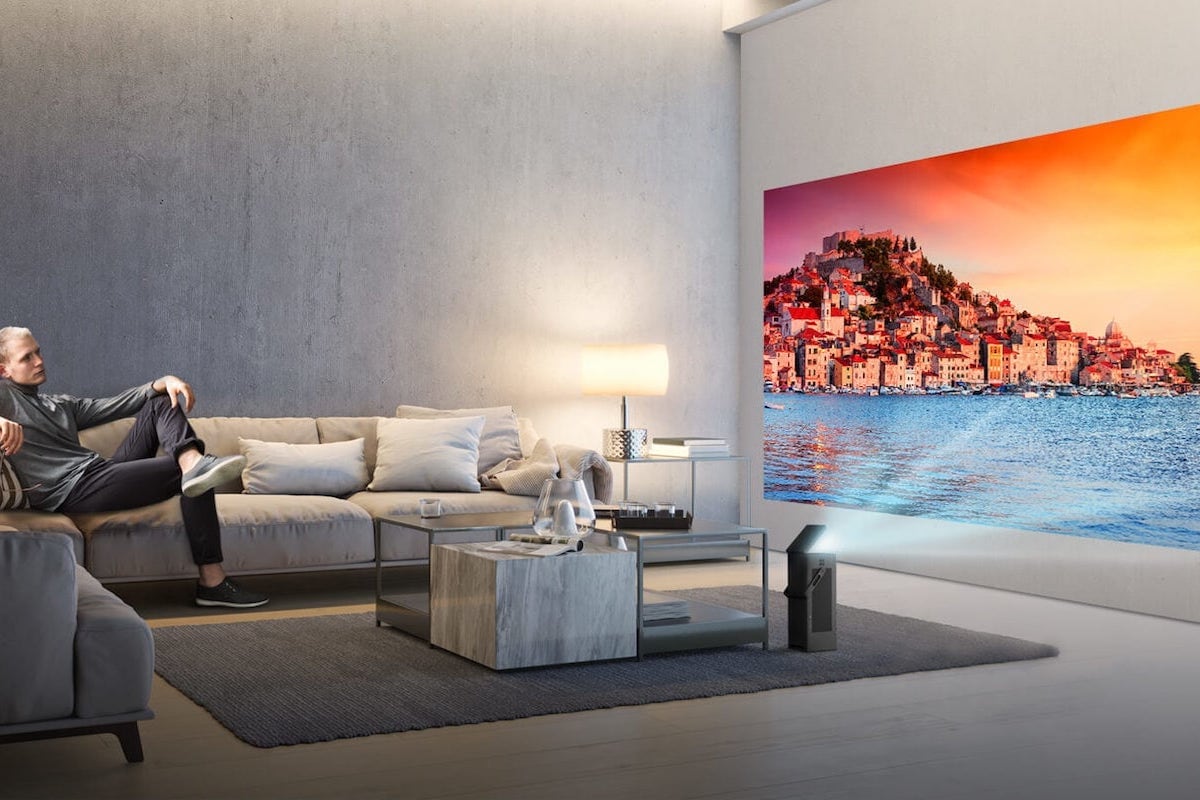 Which were some of our favorite innovative products of 2018? 2018 brought innovation to all new levels with incredible technology. Check out our favorites here.
Which were the best-voted products of 2018? From truly wireless earbuds to high-flying 4K drones, AR to smart refrigerators, 2018 spoiled us with impressive products. Here's our list of the ones voted the best.
Which planners can help you reach your goals in 2019? These clever planners help you cut through the noise, focus on what matters, and help you reach your goals in the new year.
2018 was quite the year. Tesla put a car into space, the UK voted to leave the EU, and there are three new members of the Kardashian/Jenner family. Everyone seems to have a smart home assistant, robots are becoming the norm, and artificial intelligence is popping up in more places than we could imagine.
Here at Gadget Flow, we debuted Crowdinsight, infinite scroll for never-ending product discovery, and a new format with autoplay videos for the most interesting products. Most recently, we launched Tech News so our users can stay up to date on everything newsworthy in the industry.
While we're excited to see where 2019 takes us (CES, anyone?), we still have one task. Presenting the Gadget Flow Year in Review – a roundup of all the best and most interesting products we featured in 2018.
iPhone Xs and iPhone Xs Max
Introducing the iPhone Xs and iPhone Xs Max. Featuring an impressively large display, this is the best iPhone yet. The all-new A12 Bionic chip is the fastest and smartest to ever be in a smartphone.
Apple Watch Series 4
The all-new Apple Watch Series 4 is here and all its upgrades are designed to make your life happier and healthier. Along with all the tracking you know and love, the Series 4 is complete with an electric heart sensor that can perform an electrocardiogram (ECG) in just 30 seconds from your wrist.
New Ultra Fast MacBook Pro 2018
Complete with impressively fast specs and a quiet keyboard, the latest release continues the trend of exceptional design. Although it looks the same on the outside, the MacBook Pro 15-inch now features your choice of a 6-core 8th generation Intel Core i7 or Core i9 processor.
Samsung QLED 4K Televisions 2018
Designed with your lifestyle in mind, the latest QLED TVs offer engaging presentation regardless of whether they are on or off. Eliminating any distraction, the QLED TV provides high-quality picture and innovative ways to search for content.
Microsoft Surface Pro LTE Laptop
Featuring beautiful PixelSense Display, the new Surface Pro works with Surface Pen and touch. Likewise, it's compatible with Surface Dial and Office. It also runs the complete Windows experience, such as 3D creation tools.
Snapchat Spectacles V2 HD Camera Sunglasses
Offering more style options than before, these sunglasses are an intuitive extension of your eyesight. The built-in camera captures both photos and videos with a touch of a button. Because the camera is by your eyes, it captures exactly what you see.
Dyson Cyclone V10 Cordless Vacuum
Featuring a V10 digital motor, the Dyson Cyclone offers powerful performance. In fact, its suction is around 20% better than its predecessor, the V8. Plus, the V10 comes with a 40% larger bin that holds most dirt and dust.
Robo R2 Smart Assembled 3D Printer
Fully equipped, this 3D printer has a massive 8 x 8 x 10" build area. This is plenty of room to produce prototypes and kick-start production. In addition, the Robo R2 prints exceptionally as well as accurately.
LG HU80KA 150-inch 4K Projector
Delivering an impressive 2,500 lumens, this projector is affordable yet premium. The 4K ultra HD resolution produces a screen up to 150 inches. That means that any room in your house can instantly turn into your personal cinema.
Blade Shadow Cloud Powered PC
Replacing the clunky piece of plastic on your desk, this computer gives you all the power without the bulk. The unique design is both modern and inspiring and its small footprint is most advantageous.
Mango Mirror Smart Mirror
This smart mirror displays vital stats and information such as your health, fitness, sleep schedule, nutrition, news, reminders, daily quotes and more. Offering health-related data like your steps, sleep, weight, exercise, calories and hydration, Mango Mirror makes it easier to make healthy decisions.
Samsung Family Hub Smart Refrigerator 2018
This impressive kitchen cooler has Bixby, Samsung's smart assistant, built in. As a result, you can control other smart devices around your home by speaking to your refrigerator! The Family Hub will even recognize the different voices of your household, and provide relevant information.
Segway Loomo Personal Robot
You can ride Loomo around like a hoverboard and use it to carry your items of up to 100 kilograms. Its self-balancing base design offers an enjoyable riding experience. Once you get off, its head spins around and turns into a face.
Sony aibo Intelligent Dog Robot Pet
Although a robot, this dog acts just like man's best friend. You'll instantly notice his big and joyful eyes. Likewise, you'll love his contrasting ears. And, just like an adorable puppy, aibo moves, scratches, and even shakes his head.
SanDisk Ultra Fit USB 3.1 Micro Flash Drive
Touted as the world's smallest 256GB drive, this tiny USB stick barely protrudes from the port. With read speeds of 130MB per second, you can access all your photos, videos and documents at lightning speed.
NAVION Augmented Reality Car HUD
This clever device takes a new approach to GPS, with graphics overlaid on the real world. For instance, you see a line on the road to show where your next turn should be. The heads-up display also places a miniature map in your eyeline, meaning you never need to look away from the road.
Huawei Mate 10 Porsche Design Luxury Smartphone
The Huawei Mate 10 Porsche Design combines style and strength with a sleek handcrafted design and glass uni-body construction. Available only in Diamond Black, the Huawei Mate 10 Porsche Design comes with a Leica Dual Camera that offers 20/12 megapixel resolution.
Knocki – Make Any Surface Smart
Be in control of your smart home without having to reach for your phone. There's no need to mess with buttons or switches. This gadget brings simple and intuitive control right where you need it. It's time for technology to feel as natural as the surfaces around us.
ORII Voice Powered Smart Ring
This wearable device actually turns your finger into a smartphone. Incredibly, you can simply tap your ear and make calls, send texts, create reminders, and more. ORII uses the power of bone conduction technology and dual microphones.
FoldiMate Automatic Laundry Folding Robot
By using multiple robotic arms, Laundroid picks up your clothes and scans them with cameras. It then connects to a server via WiFi that uses AI to analyze the item. Using a neural network with more than 256,000 images of different articles of clothing, Laundroid determines the best way to handle the piece. It even knows where it should hold it and how to fold it.
Dell Circular Collection Jewelry Line
Using gold from recycled motherboards, the Circular Collection features 14 and 18-carat jewelry including rings, earrings, and cufflinks. Dell and actress Nikki Reed have joined forces to create jewelry for Reed's eco-friendly Bayou with Love brand.
Pimax 8K Virtual Reality Headset
Offering a 200-degree field of vision, the Pimax 8K is close to matching our natural 220-degree FOV. With the Pimax 8K, you can just use your peripheral vision instead of having to move your head, allowing for a more intuitive experience.
Laundroid Laundry Folding Robot
With a stunning design and sleek mirrored finish, Laundroid looks great in most homes. But what's more important than its appearance is what the Laundroid can do.
U by Moen Smart Shower
These showers allow you to control them with your voice. You can easily start, stop and pause your shower with a simple command. Just ask Alexa and you're ready to go.
Brilliant Control Smart Home Hub
Replacing your light switch, this device gives you instant access to your smart home appliances. This includes your thermostat, speakers, lights, and more. In addition, Brilliant Control features Amazon Alexa.
YI 360 VR Camera
This compact device uses two lenses to achieve a full 360 degrees. However, each lens covers 220 degrees to more cohesively stitch together. In addition, the YI Camera is capable of shooting at up to 5.7K/30fps video.
Shapa Intuitive Smart Scale
This intelligent device takes the mental game out of maintaining a healthy weight. Inside the Shapa Scale technology are smart algorithms that are actually based on behavioral science.
Vinglacé Portable Wine Chiller
The innovative stainless steel chamber works to keep your white and rosé at the perfect temperature. In addition, the vacuum insulated structure keeps your wine the right temperature for hours and hours.
Heroclip Unique Multifunctional Clip
The Heroclip is a fully functional clip with a rotating, folding hook that hangs or rests practically anywhere. Featuring a simple yet effective design, the Heroclip works like a carabiner and opens to a hook.
IRONATE – Perfect "No Oven" Pizza In Just 3 Minutes
In under 10 minutes, IRONATE can heat to over 800°F (around 430°C) just like commercial pizza ovens. No more waiting 30+ minutes for your oven to preheat, heating up your apartment and wasting all that energy.
FoodCycler Eco-Friendly Food Recycler
Eco-friendly and efficient, this device takes your food scraps and turns them into nutrient-rich soil. The FoodCycler actually reduces the waste by up to 90% and the soil is perfect for your garden.
Twelve South HiRise 2 iDevice Stand
Compatible with all Lightning devices, this stand puts your tablet, smartphone, or remote on full display. While offering a full charge experience, the stand also keeps your space tidy and clutter free.
OtterBox Trooper Soft Coolers
Featuring a rugged design, the durable Otterbox Trooper Soft Coolers are leakproof and come in 20 and 30-quart sizes. Both models use an innovative mounting system, 2-inch wide shoulder straps, and a heavy-duty base.
Sonos One Amazon Alexa Smart Speaker
Designed for music lovers, this device pushes out sound in a full 360 degrees. With Sonos technology, you can be sure you're hearing every note of any song you play.
CityWood Minimal 3D Wooden Maps
Using real wood, each of these maps is highly detailed with incredible precision. The CityWood Maps use city data to include every road, river, and everything in between. From there, the software helps to laser cut multiple layers in the plywood to give it a 3D effect.
MZPA The Planet Privacy Chair
Ideal for both commercial and residential spaces, The Planet offers a personal relaxation zone where you can recharge without distraction. Using a steel frame and plywood, the Planet is a unique piece of furniture that provides optimal privacy and comfort.
Silo Sculptural Wall Clock
Using angular hour and minute hands, the Silo is a moving sculpture that changes its shape as it tells the time. Featuring a truly unique design, Silo is much more than a simple wall clock.
TimeFlip Time-Tracking Device
Fun and easy to use, this clever system gives you a physical interaction with time. TimeFlip is a dodecahedron; it has ten different sides. Throughout your day, you flip the device over to reveal the task at hand.
Vasco 7-Piece Smart Packing Luggage
This system uses intuitive design to organize your bag. The first in this set, the No.1, includes three different sized packing cubes complete with unique compression zippers to help reduce space in luggage by 60%. With these, you can compartmentalize various clothing and accessories.
FurniQi Bamboo Qi Wireless Charging Side Table
Featuring a Qi Wireless Charging spot, the FurniQi table can charge any of your Qi compatible devices. Additionally, you can easily see where to place your device thanks to the subtle laser engraving.
Varier Zero Gravity balans Chair
This totally unique design gives this modern chair a plethora of opportunities. You can work, play, and relax all in the same place. However, the Gravity balans will feel like multiple chairs in one.
Fireside Audiobox Interactive Fire Sound System
Located next to the volume adjustment knob is a button seldom seen on speakers: flame. Rather than simply provide you with some ambience, the Fireside Audiobox flames actually respond to your music. In real time, the flames react to your tunes with the beat to create a brilliant show.
Dreamlight Rechargeable Sleep Mask
Using light technology, Dreamlight helps you sleep and experience optimal rest. It tracks and analyzes your sleep patterns each time you use it. As a sleeping mask, Dreamlight eliminates any light leakage.
Zinteh Circles 3D Illusion Table Lamp
From a distance, this lamp looks like something out of Blade Runner. Two glowing loops intertwine, while the third levitates around the outside. But walk up to the lamp, and you realize the illusion.
Sobro Cooler Coffee Table
This modern furniture is complete with a refrigerator drawer to store and chill your beverages. From water to beer, your drinks will always be ready for game time.
Volterman Lightweight Smart Wallet
Despite looking classically beautiful, it really goes the extra mile. Hidden under the leather exterior is a built-in power bank that offers wireless charging. In addition, the wallet uses its connection to the app on your smartphone to know when to activate the built-in distance alarm.
Magnaframe Frame Building System
Featuring a patent-pending frame building system, Magnaframe allows you to create your personal gallery wherever you like. Featuring black and white options, Magnaframe packs include Polaroid Originals, 4×4 Classic Square, and Fuji Instax Mini.
HP Sprocket Mobile Photo Printer
This range consists of three devices, all designed to help you capture what matters most. The Sprocket prints 2×3" photos in a matter of seconds.
Qarnot QC-1 Noiseless Crypto Heater
The QC-1 gets heat from the two graphics cards in the device as well as blockchain transactions or mining cryptocurrencies. Featuring a high-end design, the QC-1 crypto heater is completely noiseless.
Nest Hello Video Doorbell
With the Nest Hello, you'll never miss a person or a package at your door. By replacing your existing wired doorbell, Nest Hello provides HD video and clear images. It even works well at night thanks to night vision.
Bossa Moonraker Wireless Speaker System
This speaker duo looks like something out of this world. The pair has orb-like speakers sitting atop solid wood legs. Coming with a power cable and a remote control, you can fill any room with pristine sound instantly.
Moment Smartphone Filmmaker Collection
Featuring four products, the Filmmaker Collection gives you everything you need to shoot movie quality videos on your phone. The 1.33x anamorphic lens allows you to shoot like professional videographers using just your iPhone, Galaxy or Pixel device.
ProBASE HD USB-C Aluminum Monitor Stand
Totally sleek and minimalist, this stand has everything you need right at your fingertips. The ProBASE uses aluminum to offer a durable platform to securely hold your monitor.
Polaroid OneStep+ i-Type Camera
An upgrade to the OneStep 2, this camera connects to the app via Bluetooth to reveal six creative tools. The Polaroid OneStep+ comes with light painting and double exposure features.
Nebula Capsule Pocket-Sized Cinema
While this interesting portable device takes on the shape of a soda can, it actually produces a large screen. The Capsule can deliver an impressive 100 inches of crystal clear viewing.
Coding for Ages 3+ Made Easy with the Cubetto
Powered by a Montessori-influenced coding language children can touch, it works without the need for screens or literacy. Cubetto simplifies the way kids learn coding so it's fun and easy.
UX Kits Wireframe Card Deck
Featuring 80 double-sided cards, the UX Kits Wireframe Deck contains common website and UI elements, with lo-fi elements on one side and hi-fi on the other. The cards allow you to brainstorm and build layouts through a hands-on activity with your client or team members.
Jabra Elite 65t True Wireless Earbuds
The Jabra Elite 65t earbuds feature four-microphone technology, offering exceptional voice and call quality. Similarly, the technology provides effective wind noise reduction during your calls.
Modbook Pro X Convertible Mac Tablet Computer
The Modbook Pro X integrates best-in-class pen technology with the power, performance, and portability of a genuine 15-inch Retina-display MacBook Pro. Ideal for power users, the tablet computer offers up to 3.1 Intel Core i7 Quad Core Processor with 16 GB RAM.
Red Magic Gaming Smartphone
The Red Magic harnesses the skill of designing sleek smartphones from parent company Nubia and adds a gamer's determination in developing cutting-edge specs.
Oculus Quest 6DOF All-in-One VR System
Offering six degrees of freedom and intuitive Touch controllers, you can move freely and naturally and even interact with other objects and people around you. Without the need for a PC, wires, or external sensors, it's ready to use out of the box.
Amazon Cloud Cam Alexa Security Camera
As a product by Amazon, this handy camera is compatible with Alexa and all of her wonderful features. It connects to your other Alexa-enabled devices to give you more control than ever.
Jibo Intelligent Home Robot
Equipped with brilliant technology, this robot interacts with your family with natural ease. In addition to jokes and quips, you can ask Jibo about the news, traffic, or weather.
Netgear Orbi Tri-Band Cable Modem Router
This system offers incredibly fast Tri-band Wi-Fi and comes with auto-updates to keep it working its fastest. Likewise, FastLane3 and DOCSIS 3.0 technology provide maximum performance as well as smooth connections that are free of interruptions.
DJI Phantom 4 Pro V2.0 4K Drone
Offering upgraded specs all around, this drone makes it easy to capture what we can't see from the ground. The Phantom 4 Pro V2.0 sports an impressive 30-minute flight time.
Dell UltraSharp 32 Ultra HD 4K Monitor
Offering ideal coverage for color professionals, this monitor comes with PremierColor for accurate colors right from the start. Additionally, it provides more color coverage than its predecessor.
Jamstik 7 Portable Smart Guitar
Designed as the ultimate portable guitar instruction tool, this guitar is ideal for beginners and travelers alike. In addition, the Jamstik 7 comes with apps and software that take the guesswork out of learning to play.
Twelve South AirFly Bluetooth Headphone Adapter
This small device connects your AirPods or wireless headphones to headphone jacks in the gym, on planes, and more. By using Bluetooth connectivity, AirFly joins your wireless headphones or earbuds to in-flight entertainment systems.
Bose QuietComfort 35 Wireless Headphones II
These headphones feature the excellent noise-canceling technology of Bose with the addition of built-in Google Assistant and Amazon Alexa. Now you only need to use your voice to play music, receive texts, manage your tasks and receive answers.
Chipolo Card Thin Wallet Tracker
The creators of the sought-after tracking chip are back with more convenience than ever. The Chipolo Card looks, well, like a card. Measuring just 2.15mm thick, about three times the thickness of a credit card.
HP ENVY x2 Always-On ARM Laptop
With an incredible battery, this two-in-one device can last up to 1,000 hours on standby. In addition, it powers you through the day with a whopping 22 hours of running time.
NATEDE Smart Natural Air Purifier
Thanks to the beautiful Italian design and smart functionality, the air purifier eliminates air toxins in a whole new way. You can remove up to 93% of VOCs as well as 99% of bacteria, viruses, fine-particulate, and odors with the purifier.
DJI Osmo Pocket Compact Smart Camera
A much smaller version of the original Osmo, the Osmo Pocket is a handheld device with a built-in three-axis gimbal for impressive image stabilization. Standing just over four inches tall, the Osmo Pocket is complete with a super small yet practical touchscreen and one-handed operation design.
SmartHalo Smart Biking System
Securely locking onto your handlebars with a military-grade system, this device has intuitive navigation to guide you through turn by turn directions wherever you are. SmartHalo also fends off bike thieves with a motion-sensitive alarm.
Autonomous SmartDesk 3 AI Standing Desk
Using AI power, this work desk combats burnout and enhances your productivity. The electric dual-motor desk measures your activity in real-time and lets you know when it's time to sit down or stand up.
3doodler Create+ 3D Printing Pen
This pen allows you to draw solid 3D objects by extruding heated plastic that hardens in almost an instant. For example, you can draw a flat triangle then draw up and hold.
Hover Camera Passport Autonomous Self-Flying Camera
To be clear, this is not a drone with a camera attached but instead a high-quality camera that is able to fly. To use, simply throw the Hover Camera into the air and watch as it immediately and automatically self-balances. It can also be stabilized to hover in one position to capture a single angle.
Amazon Echo Dot (3rd Gen) Smart Speaker
As the latest Echo Dot speaker, it comes with a delightful aesthetic. Coming in three colors, the Echo Dot is complete with a stunning fabric covering. It fits in beautifully whether it's in your living room or your office.
Amazon Echo Show 2nd Gen Smart Home Display
Featuring a large 10.1-inch HD touchscreen, this smart home hub gives you total access to all of your smart home devices with just a touch. Or, if you prefer, you can use your voice.
Sonos Beam Smart Compact Soundbar
This home theater accessory delivers rich sound to fill the entire room. Available in black or white, the curved silhouette of the Sonos Beam complements any home decor.
Square Off Smart AI Chessboard
While at first glance it looks like a handcrafted wooden chessboard, there's more to this boardgame than meets the eye. Enabled by robotics, sensors, and artificial intelligence, the chess pieces actually move on their own.
Lensball Spherical Crystal Lens
Featuring K9 crystal, this glass ball will literally turn your world upside down. The ultra-clear sphere reflects the view around you but flipped 180°.
TechDen™ – Screen Time Managing Device
Combining an app parents use to manage screen time with a physical home for devices, this system also functions as a secure charging station. TechDen helps your family produce healthier screen habits so you can enjoy more time together.
Magic Leap One AR Goggles
These goggles unveil an augmented reality system you've never seen before. The Creation Edition includes the goggles and an external computer called Lightpack as well as a handheld controller.
Loop Personal Photo Display
It's one of the easiest ways to stay connected to the people you love. Loop connects to all your sources of photos and videos and organizes them into channels. Just select your source, choose the content, and the channel shows up on Loop app.
June Oven Intelligent Countertop Oven
Combining seven appliances in one, this kitchen gadget produces tasty meals at the touch of a button. In fact, June replaces your convection oven, slow cooker, air fryer, toaster, dehydrator, broiler, and warming drawer.
Beosound Edge Wireless Multiroom Speaker
Featuring a user-friendly design, this speaker combines audio clarity and aesthetic appeal. Additionally, the Beosound Edge allows you to control the sound level by rolling the speaker back and forth.
Lenovo Yoga Book C930 Laptop
The laptop redefines the entire concept of portable productivity with a beautiful dual display design. The e-ink display serves multiple purposes based on your needs.
Olloclip Multi-Device Mobile Lens Clip
This clip works with six different interchangeable lenses and is a universal lens attachment for most smartphones. In fact, the expandable design provides a flush alignment of the camera and lens so ensure perfection with every shot.
HoverGlide Ultra Lightweight Floating Backpack
Utilizing Suspended Load Technology, this revolutionary backpack reduces the stress of the weight load on your body. Likewise, it reduces the risk of injury due to too much strain on your knees, back or neck.
Tonal Intelligent Fitness System
This personalized gadget offers interactive video exercises that are driven by machine learning. Tonal combines a whole gym and personal trainer into one system, allowing you to use it in your own home whenever you want.
Belkin BOOSTUP Wireless Charging Dock
This device can charge up to three devices simultaneously, making it a convenient addition to your work desk or bedside table. Featuring a pair of wireless charging pads, the BOOSTUP Wireless Charging Dock can power your Apple Watch and iPhone.
Back to the Roots Water Garden and Fish Tank
This garden features a self-sustaining ecosystem as well as a garden on top of a spacious fish tank. Armed with thirsty plants on top and a silent submersible water pump, the tank remains clean automatically.
Facebook Portal Video Calling Device
This smart video calling system comes with Amazon Alexa built-in for total ease of use. Additionally, the smart camera and smart sound features ensure you're always in frame with minimal distracting environmental noise.
Tile Mate Bluetooth Key Finder
This device conveniently attaches to your keys, bags, and other items so you can always discover where they are. Simply attach the Tile Mate to the object and open the app to find it whenever you need.
Razer Phone 2 Gaming Smartphone
Combining innovative gaming performance with premium flagship features, this device can handle your work, mobile gaming and mobile entertainment. Additionally, the Razer Phone 2 comes with an upgraded processor, complete with vapor chamber cooling.
New iPad Pro 11" & 12.9"
These impressive tablets pack in more efficiency and performance than you see in leading notebooks and tablets. This includes the new A12X Bionic chip which uses 7-nanometer technology with 10 billion transistors.
Twelve South PowerPic Wireless Charger Photo Frame
Compatible with all Qi-enabled smartphones, this device is a picture frame that comes with wireless charging capabilities. The Qi charger hidden inside PowerPic can provide up to 10 watts of fast charging power to your device. Simply set your phone against the photo to start charging.
Palm Tiny Companion Smartphone
Designed for life on the move, this ultra-mobile device syncs with your smartphone, allowing you to leave your phone at home. Using Verizon Message+, your text messages are in sync with your smartphone so you're always up to date.
PlayStation Classic Miniature PlayStation Console
Less than half the size of the original, this gaming console is a miniature recreation of the PlayStation you know and love. It even comes pre-loaded with 20 of the top games from that era, including TEKKEN 3 and Final Fantasy VII.
Which products or technology are you looking forward to in the new year?
The Gadget Flow Daily Digest highlights and explores the latest in tech trends to keep you informed. Want it straight to your inbox? Subscribe ➜