Holiday Gift Guide on Home Decor – Celebrate Your Special Moments Under $100
Just one more week before the world dives into the much-awaited mood of celebration on Christmas. It's the time when families reunite for sharing a happy meal together, old friends catch up for some late night gossips while munching snacks. New clothes, well decorated Christmas trees and a kitchen stocked with lip-smacking preparations – these are the days when you and your family literally prepare themselves to welcome happiness home. That's the very reason we thought our final holiday gift guide should be on creative home decor ideas you could make use of this Christmas. We have considered the affordability which is why this gift guide centers around products under $100. Make sure your last minute Christmas shopping is worth it!
Here we go:
Game of Thrones Sigil Ornament Set
Each Game of Thrones ornament features its House sigil. House Targaryen – three headed dragon; House Lannister – lion; and House Stark – the grey direwolf. While these may be warring families on the show, display them harmoniously together on your tree. Price: $29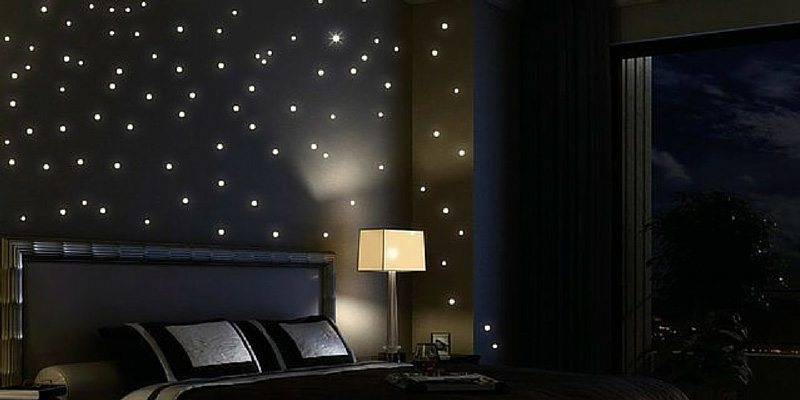 Bring the ethereal beauty of the stars directly to your bedrooms this Christmas with these adorable Glow in the Dark Star Decals. They don't require any additional glue or adhesive for sticking on the wall and can create a charming starry night atmosphere everytime you turn your bedroom lights off. Price: $29
You've been so used to using them on your phone messengers but now the emojis are about to come alive on your living rooms as the Emoji Pillows by Throwboy. Made out of super soft plush and filled with polyester fibers, these pillows can surely start an engaging conversation whenever you've got guests popping in. Price: $12
Self Chilling Cocktail Glasses
No dilution of your beverage with ice or refrigerating them for long hours to maintain the temperature – The Self-Chilling Cocktail Glasses can do so with a simple reusable insert. You simply need to freeze the reusable insert and place it at the bottom of the glass which then gets magnetically sealed in place. Price: $50
Couchmaid Organizer by Soffitta
Square armed sofa and couches can be a good place to stock your remotes and magazines when you accessorize them with the Couchmaid Organizer by Soffitta. This slides beautifully over the arm of your couch and becomes a handy access for all those stuff you generally need when you're seated there. Great gift for those couch potato friends in your life. Price: $45
To enjoy the quirky design of this Unfinished Clock, you need to place it at the edge of a shelf or mantelpiece. Though the background of the clock comprises only the top half, the clock hands fully rotate which is where lies the magic. Price: $44
Replace your vintage flower vase with this Neon Vase that stands out as a cool representation of modernistic style. They are simple, white, cylindrical shaped vases which have one thing in common – the neon drip detailing. Price: $34
Creative Bud Wall Clock for Home Decoration
Design inspiration of this clock is from bud in spring, we copied the real tree branch to our design. Its natural style implies that we should slow down our busy life and spend more time in nature. Price: $69
Self-watering planters designed for use indoors or outside with herbs and succulents. This is a simple clay vessel that's buried near a plant's roots to provide a constant trickle of water. Price: $50
This is a clever piece of engineering meant to hold up magazines in the air, like they're floating. It's designed sort of like a rocking chair, but very stable and made of powder-coated steel with a sleek chrome finish. Price: $67
In case you are willing to search for more, feel free to drop by our Home Product collection anytime. For those who are looking for dedicated gift guides on tech products, gifts for men and gifts for women, we have already made those guides for you. Wish all you wonderful gadget lovers a Merry Christmas in advance. Party hard and stay safe. Happy Gadgeting!