Make Your Dad Feel Special This Father's Day With These 15 Gift Ideas
Ever since the time I could speak "Dad", I knew this man is and will forever be my first hero. They may not say how much they love you too many times like your mom but trust me, they shed tears too when you are sad. I remember the day I got my first paycheck and how my mom was praising me and hugging me all through the day but my dad didn't really show any special affection. He just came to me once and patted on my back telling me, "I am proud of you child. Keep it up!". They are the ones who sponsor your first theme park ride and spoil you with surprise birthday parties every year. Dads are so special and I still don't know how to put the entire experience with him in words. I just want to thank him every moment for all that he has done for me. I know you can never repay your parent's love but you can at least make them feel special. So, why not make him go dapper and stylish this Father's Day with some of these 15 gift ideas. Take a look:
FLOTE is the world's finest brand of ergonomic, articulating floor bed and tabletop stands for iPad, Kindle and virtually all other tablets and e-readers, with or without a case. FLOTE adjusts quickly and smoothly, and looks as elegant as the technology that it holds.
Price: $299.99
Sitpack gives you the power to enjoy portable seating without being a burden to bring along. This ergonomic seating system is extremely functional and easy to carry.
Price: $60
Leave home with only what you need by using the Minimalist Wallet by Grovemade. Made to simplify your life and what you carry, this wallet allows for super fast accessibility all while keeping the bulk to the ultimate minimum.
Price: $99
For those who are looking forward to carry a minimal wallet, The Whip Card Wallet by Mr. Lentz is a good option worth a try. This wallet is so thin and slim that it won't be long before it disappears in your front pocket.
Price: $44
Redefining minimalism, the Lehft Minimalist Watches take your style to a whole new level. Using top materials and Swiss made movements, these watches are as precise as they are stunning. The unique faces come in two tones with a darker, richer shade of black or grey filling the left hemisphere from 7 o'clock to 2 o'clock.
Price: $115
Hook it on the door knob or hang it on your belt loop, fits as many keys as you want. This could be the one for you if your friends trust you with their keys.
Price: $40
Carrying your iPhones in your pants is so 2014. You need something better and cooler. Like the Pocket Dial iPhone Case by Jimmy Fallon. It's an iPhone case and pocket square in one which will make you carry that perfect party attire without keeping your iPhone too far away.
Price: $70
Protect your phone in style with the Real Leather iPhone Pocket by Jison Case. Available in sizes for the iPhone 6/6S and the iPhone 6/6S Plus, this sleeve creates an all over protection for your device as it secures every side in real leather.
Price: $40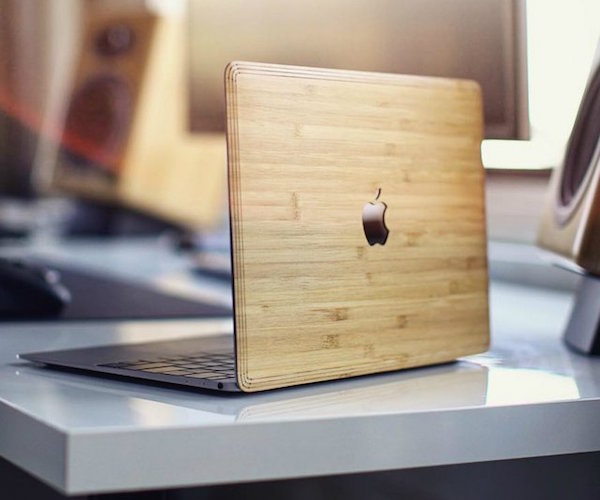 Combine modern technology with natural elements with the Natural Series MacBook 12" Wrap by SlickWraps. Unlike imitation products on the market, the Natural Series is made with real wood and comes in your choice of eight types including maple, walnut, mahogany, cork, bamboo, and more.
Price: $50
These set of Deglon knives are unique enough to be a part of the modern world of professional cutlery. Seeking to bring to the tools that are practical, reliable and durable for the catering trade, Déglon's priority is to meet the expectations of its customers pro.
Price: $320
ŌURA is a revolutionary wellness ring and app, designed to help you get more restful sleep and perform better. It enables you to learn how your lifestyle choices affect your sleep, and how the quality of your sleep affects your ability to perform.
Price: $279
Treat the latest and greatest iPhone with the luxury and care it deserves with the Leather iPhone 6S and 6S Plus Case by Mujjo. Contouring around the edges of your phone, this case will feel like a second skin despite its protective qualities.
Price: $44
The Holding Cell is simple to use and can be mounted beside the bed by sliding the panel under the mattress so your phone is within arm's reach, perfect for cell phones and baby monitors. Wherever the user puts it, this handy storage unit will adjust in size to fit any phone or device.
Price: $19.99
Look no further than the LEFF Amsterdam Matte Black S42 Tube Watch to achieve your minimalist style. Coming in all black, and we mean every last millimeter, this watch breaks the traditional rules and creates its own style.
Price: $399
For more gift ideas to celebrate this special occasion, head to our collection.