Must-read inspirational tech books to add to your reading list
No matter how convenient a digital screen may be, picking up a traditional book is one of the best things you can do for your brain. If you're looking for something to keep your attention, finding a book that touches on your interests is the best way to go.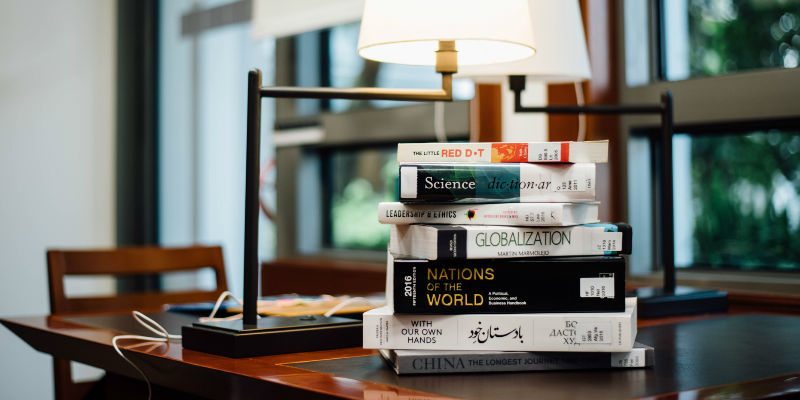 Whether you use a Kindle or prefer going for traditional paper editions, reading always has a positive impact on your brain. In fact, a real book can actually improve your memory as well as reduce your stress. So, no matter how much you read online, it's always advisable to spend some time in your day going back to a real book. Now, if you are as much in love with technology as we are, keeping the material tech-related is key to your enjoyment of reading. By tech, we don't mean textbooks that explain science or the deep-rooted technology behind inventions.
Instead, we are referring books that teach you the real meaning of exploration in the tech world. Books that take you down the path of high-tech companies and how they grew up to be giants in this industry. As a matter of fact, there are certain science-fiction books that also fall under our favorite tech books category. Bookworm or not, going through this list of must-read inspirational tech books will help you see the world from a different perspective.
All-time favorite tech books
There are some books that always remain close to you no matter how many times you read them. In the tech world, there are few milestones which narrated the bigger picture of the tech industry for us to have a broader mindset about technology and what's to come. While The Road Ahead by Bill Gates clearly set forth a new outlook on how the world and our jobs will change with new technologies, The Innovator's Dilemma highlights how tech firms are affected with every new technology. Elon Musk: Tesla, SpaceX, and the Quest for a Fantastic Future is Ashlee Vance's masterpiece on Musk and his ideologies of changing the face of our future. You really get to see the impact of Elon Musk's inventions in this biography. And, if you are eager to learn about how technology changed the shape of our planet one invention at a time, The Fifty Things that Made the Modern Economy by Tim Harford is a must-read.
Inspiring tech brand stories
From Microsoft to Google, every big tech brand has a beautiful story behind it. The more you read about them, the more you feel empowered to take a step forward in exploring technology from a whole new perspective. Here are some of our favorite brand tales:
Mantras from tech leaders
Now if you're looking for a dose of inspiration from the tech gurus, there's an endless list of books. Every year, this category expands with its must-reads from tech experts. Here are some greats:
Science-fiction at its best
Whether it's setting foot on Mars or an alien uprising, science-fiction has been enriching us with innovative technologies for decades. In addition to Jules Verne, here are some incredible sci-fi reads:
We know that an ultimate list of books will never be complete. If you have more to add to our list, we'd love to hear from you!
The Gadget Flow Daily Digest highlights and explores the latest in tech trends to keep you informed. Want it straight to your inbox? Subscribe ➜