N-Lock is the ultimate bike security device
Leaving your bike in a public place is always a concern. This versatile new lock stops anyone from riding off with your wheels.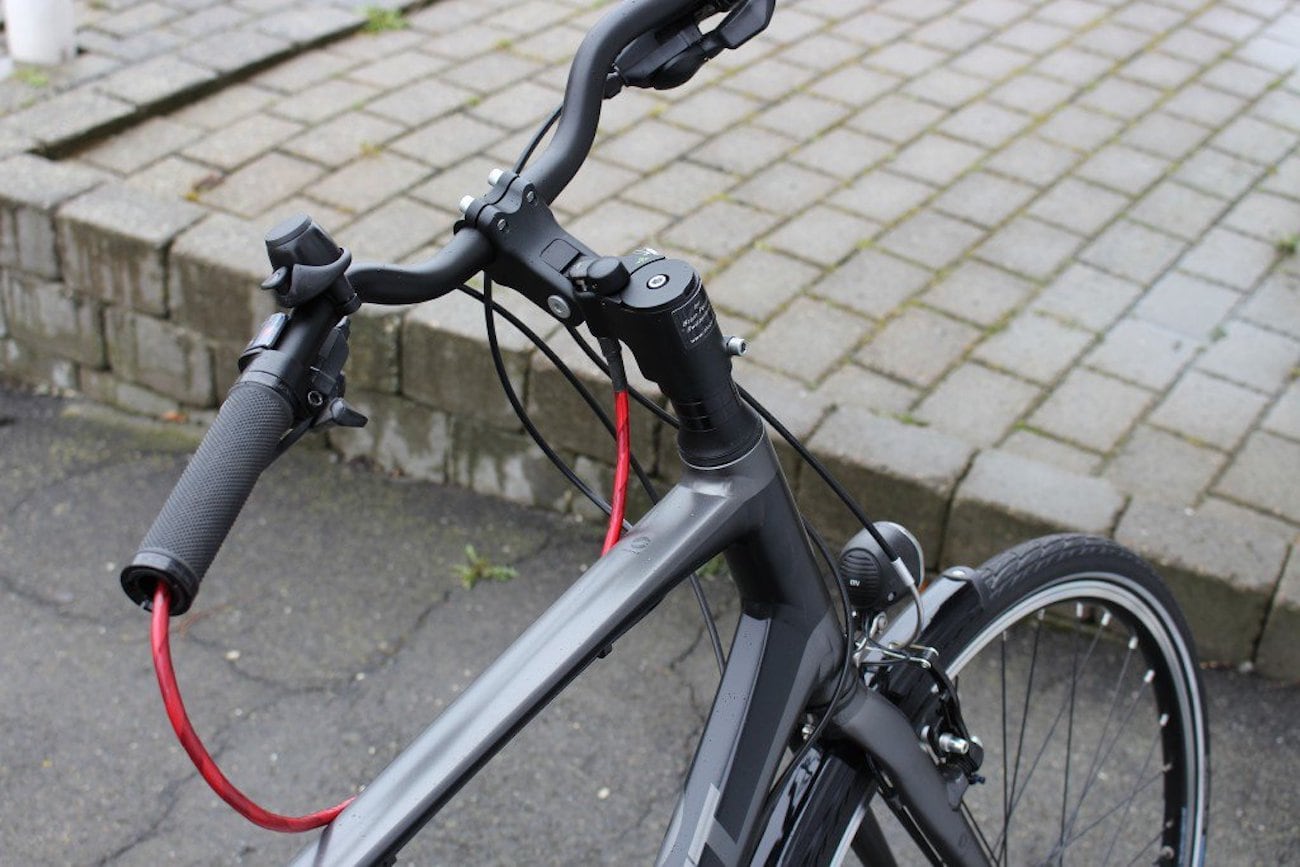 Are many bikes stolen? Yes. Millions of bikes across the world are stolen each year.
How do you keep a bike safe? Always use a lock, and store your bike inside whenever possible.
What is the best bike security device? The N-Lock makes your bike virtually unrideable.
Back in 2014, a survey of Montreal residents found that half of cyclists in the city had been the victim of bike theft. This statistic makes Montreal seem like a lawless town. But in reality, most big cities suffer from high levels of bike theft.
Part of the problem is that bikes are really easy to steal. Not everyone bothers with a lock, and many such devices can be cut off in seconds.
N-Lock wants to put an end to the cycle crimewave. This new bike security device is almost impossible to remove, and it stops thieves riding away. In addition, the device helps you store your bike in small spaces.
What is the best kind of bike lock?
Most bike locks are pretty unsophisticated. In essence, you are just wrapping a chain around the frame and relying on a padlock. That makes no sense, even with a $500 bike.
The N-Lock takes a radically different approach to most locks. This device replaces the stem on your bike to become part of the frame. When you're riding along, the lock remains innocuous. But when you park, you can turn the handlebars 180 degrees without turning the wheels.
This makes your bike virtually impossible to ride. Add the optional heavy duty cable, and no-one will be making off with your bike.
Better bike lock
Considering that the N-Lock replaces a key component of your bicycle, the device is remarkably easy to install.
The stem of your bike is the part that attaches the handlebars to the front axle. To remove it, you just take out one screw with an allen wrench. The N-Lock seamlessly replaces the original stem. There are two sizes to fit different types of bike, and each can be adjusted for your handlebars.
You prime the lock with a quick turn of the supplied key. This allows the front wheel to turn freely, independent of the handlebars. Anyone trying to ride away with your wheels will look like a circus act.
For added protection, you can attach a steel cable to the N-Lock. This allows you to anchor your bike to streetlights and railings. You can also pass it through the front wheel to make your bike even more unrideable.
Multipurpose lock
Even if you don't care about security, the N-Lock can be really useful. Say you live in a small apartment — this device lets you align the handlebars of your bike with the frame. As result, your bike can live happily in a narrow hallway.
"N-Lock is a multipurpose bicycle lock for locking, parking, transportation and storage purposes…The lock is made from the best materials on the market and has been thoroughly tested even under different weather conditions." — Sabine Groth on IndieGoGo
What we ❤️
N-Lock takes a really smart approach to bike security. Furthermore, the device makes it much easier to store your bike.
Constructive critique
While N-Lock makes it impossible to ride away, thieves could still wheel or carry your bike away. Some kind of immobilization would fix this.
Availability
– IndieGoGo: Until October 2018
– Pledge: $102 USD
– Delivery: November 2018