Supme.io makes it easy to get customer support
Customer support is all about live chat nowadays. This new platform wants to make it easier for clients to talk to businesses, and vice versa.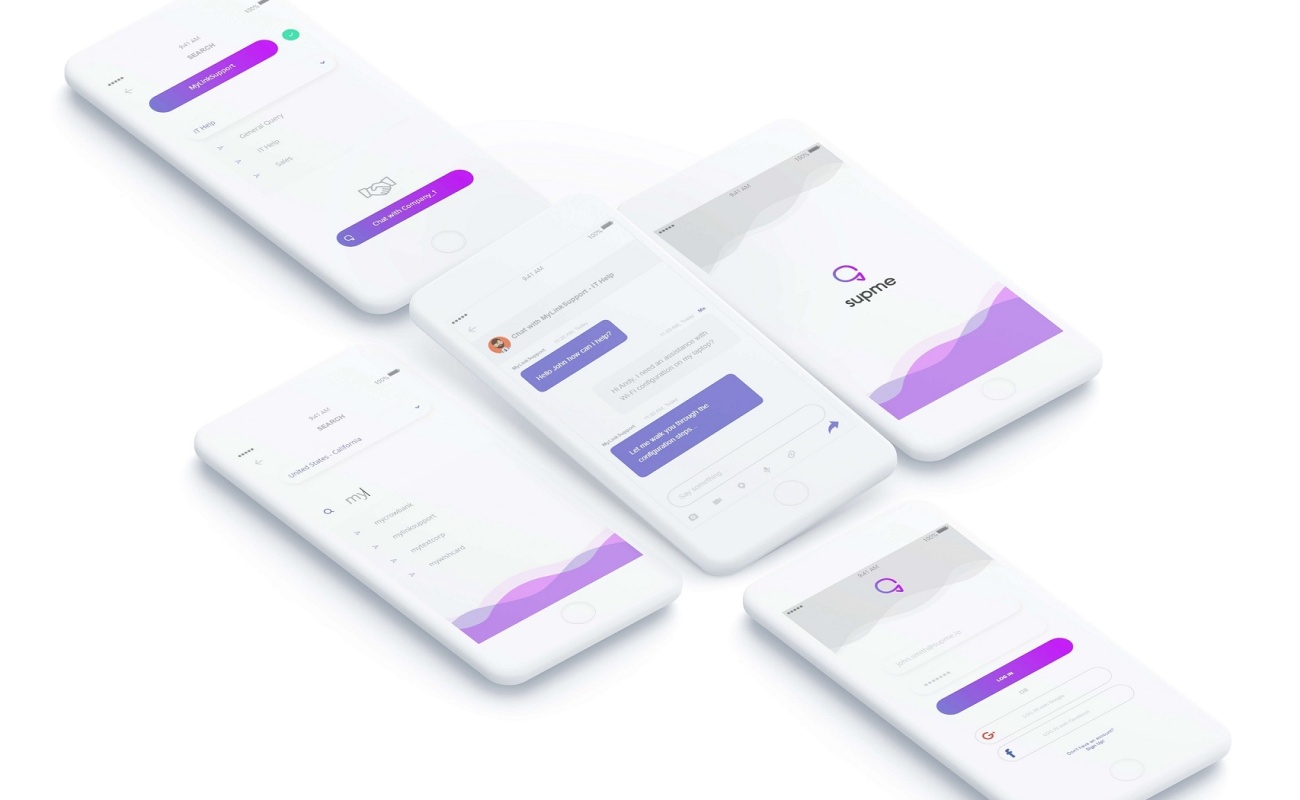 Why do businesses use text chat?

Because around 30% of internet users want to contact companies through this avenue.

What are the benefits of providing live chat support?

This kind of messaging is quicker and more efficient than email, meaning you can save money while keeping your clients satisfied.

What is Supme.io?

This

brand new platform

wants to make it easier for customers to chat with customer support agents. You simply download the app, search for a company, and start chatting.
Once upon a time, everyone who wanted to query a transaction or get help with their new purchase had to make a call. This process was always inconvenient, and you could expect to spend an hour listening to muzak at busy times of day.
Thankfully, times have changed. More and more of us are using live text chat to get instant help. The only problem is, many such systems are only available through a website. Supme.io wants to make things even easier by allowing consumers to contact any company through one app.
What's the best live chat app on mobile?
There are literally dozens of live chat systems available to businesses — Intercom, SalesForce, Olark, and Facebook Messenger for Business, to name but a few.
Unfortunately, many of these don't work well on mobile. What's more, you need to visit the company website just to find the live chat option. In a world where apps are the norm, this feels really clunky.
[tweet_box]Customer support is all about live chat nowadays. This new platform wants to make it easier for clients to talk to businesses, and vice versa.[/tweet_box]
When Supme.io lands later this year, it should provide a much smoother solution.
How to access customer support on your phone
With Supme.io downloaded on your phone, you simply open the app and search for the business you need to contact. You can also add your location, which ensures you'll get support in the right language!
The app integrates with all the live chat platforms mentioned above, so the whole experience is seamless. In addition, the app will be completely free on iOS and Android.
Of course, businesses will need to sign up — a potential weakness in the system.
It's also debatable whether users will want to download yet another messaging app for customer support. But if Supme.io can gain traction and enough companies join, the app could disrupt the entire live chat niche.
"We want everyone to be able to start chat conversation with any business more easily, faster, and more efficiently, and that's why we decided to create Supme.io"

"We believe this will be a great product that will be used daily by millions of people around the world, and which has a huge potential to become the number one client-to-business communication app." — Supme.io on IndieGoGo
Things we like
We use live chat all the time here at Gadget Flow, so we know how it can help. This app looks like it could make client-business chat even smoother.
Future plans
As the app isn't even out yet, it would be silly to talk about upgrades. However, we are interested to see whether Supme.io gains traction. If it does, we could be looking at a new tech megastar.
Availability
– IndieGoGo: Until July 2018
– Pledge: $10 USD
– Delivery: Beta planned for September/October