This sustainable shoe is actually made from recycled coffee grounds
If you're looking to add more sustainable products to your shopping list, consider starting with a new pair of shoes. The Rens NOMAD coffee shoe is a perfect fit! It's waterproof, durable, and comfortable to wear. Read on to learn more about this cool new Kickstarter campaign.
More and more of us are seeking new ways to help curb climate change. As companies look to improve methods for creating sustainable products, some product makers already have. If you're in the market for new activewear sneakers and you also happen to love coffee, look no further than this latest Indiegogo campaign. It uses recycled coffee grounds to create a sustainable, effective sneaker, and we're here to check it out. Meet the Rens NOMAD all-in-one coffee shoe.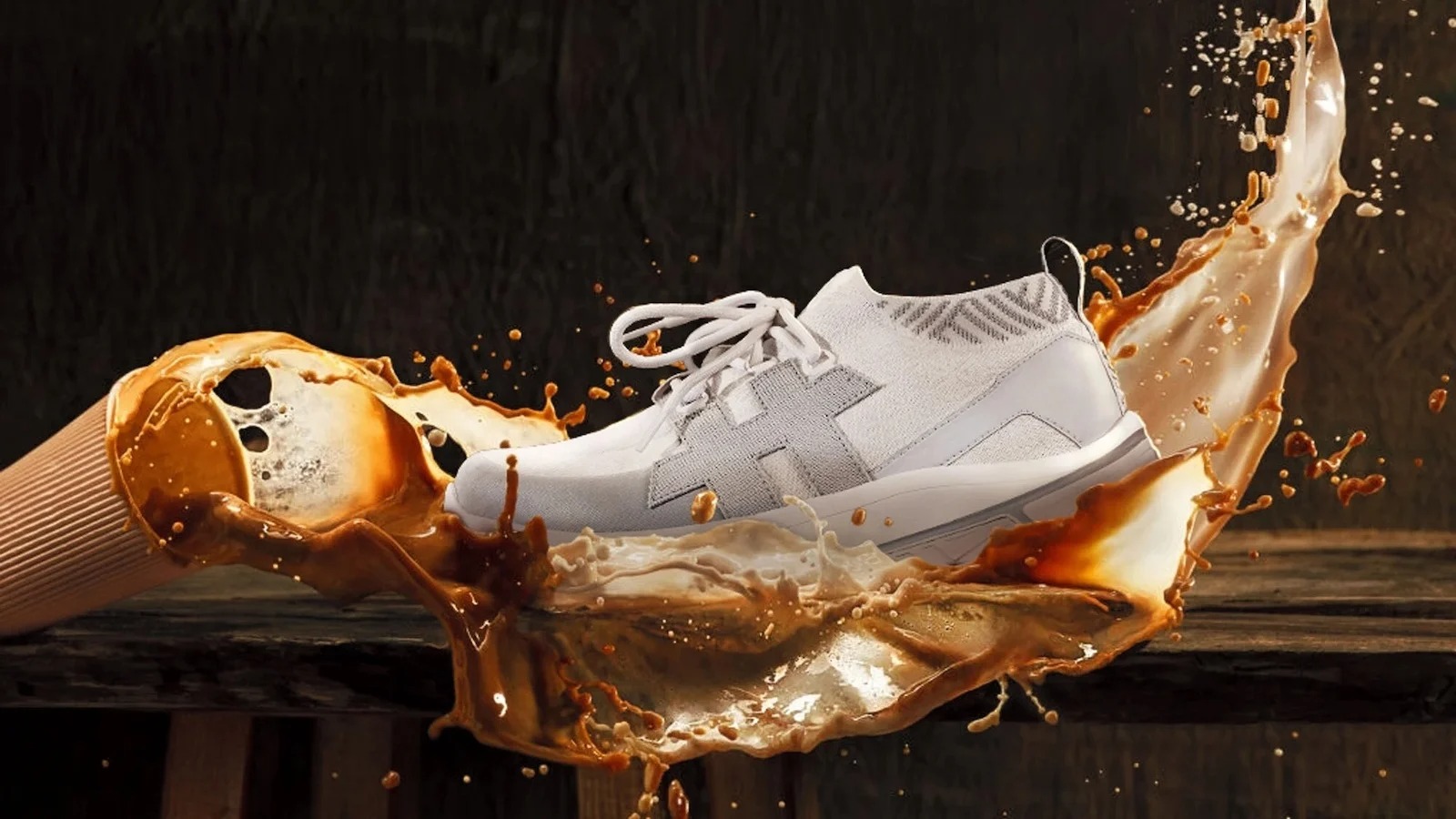 Uses coffee grounds to help make the shoe more durable
The Rens NOMAD shoes use recycled coffee grounds in their manufacturing process. Because of this, the shoes benefit in a myriad of ways. They're more durable and provide exactly the kind of features you want to see in an activewear shoe.
For example, the coffee material used is UV-resistant to keep your feet cool while protecting the exterior colors from fading. The coffee is also moisture-wicking and faster to dry than regular polyester fabrics. The microscopic structure of the coffee grounds even helps trap bad odors, so your shoes are less likely to smell poorly. If we had to choose between stinky shoes and shoes that smell like a coffeehouse, we'd probably choose the latter. Just sayin'.
Is 100% waterproof so you don't have to worry about rain
The NOMAD takes advantage of its newly made AquaScreen 3.0 technology, which is breathable and lighter than previous designs. It's capable of a wide range of activities and is backed by a 100%-waterproof guarantee. Recycled plastic bottles also contribute to creating a barrier, so you can hike or run without fear of soaked feet. You'll be ready to take on the elements.
Features the breathable SkyStep Performance Midsole
Another great feature the Rens NOMAD shoe brings is its own SkyStep Performance Midsole. This innovative design uses intakes located at the sole and heel areas to push air where you need it most. This increases breathability and ventilation, and it assists with waterproofing.
On every downstep, hot air is flushed out while pulling in cool air during upward lifting. The result is a more comfortable experience—with responsive cushioning and flexibility.
Offers other great features and refinements
If you think the above features are all there is to the Rens NOMAD shoe, you'll be excited to hear that it doesn't stop there. There are plenty of other great features and refinements that expand the shoe's performance and comfort.
From full-traction Combogrip outsoles to removable insoles, it's well worth checking out the Indiegogo campagin to see how many other things this shoe packs inside to provide a high-quality experience. Best of all, the product practices some thoughtful sustainability methods to make a shoe that's far more environmentally friendly than many competitors out there.
You can learn more about the Rens NOMAD all-in-one coffee shoe from the official Indiegogo campaign page here. Grab a pair with pledges starting at $109.