12 Beauty gadgets to help you look your best
Technology has successfully infiltrated all areas of our lives and beauty is no exception. There are so many ways that technology can improve the way you get ready. While you may be imagining something out of a sci-fi movie, it's a lot more practical than that.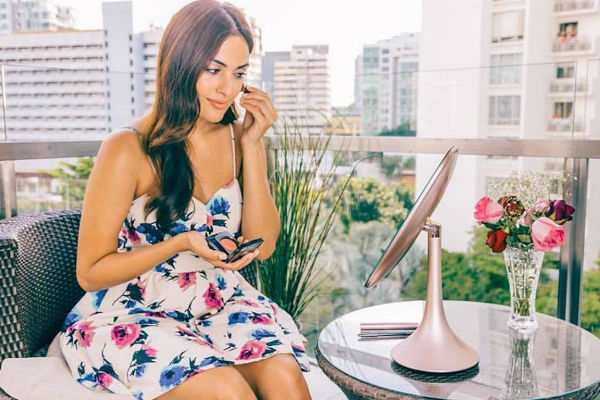 Is technology changing fashion? Setting yourself apart with fashion is nothing new. But, now, trends are taking a turn as technology becomes the new face of fashion.
What's the best smart personal fashion assistant? It's got to be the Amazon Alexa Echo Look. With just your voice, you can activate this camera system to take a full-length photo of your outfit and then, with machine learning and algorithms, you can see how your outfit matches up to current trends along with advice from fashion specialists.
What are some clothes that use technology? Fashion is all about what you wear and how you wear it. But the world of tech is all about functionality. The combination of these worlds is giving life to an entire new field: smart clothing.
When we think of a beauty routine, we often imagine splashing fresh water on our faces while smiling — just like the models in the TV commercials do. However, our daily routines usually involve a lot more plucking and toning and dabbing and swabbing.
But, there's an easier way to manage your beauty routine.
From your hair to your skin to your makeup, there has been loads of innovation in the world of beauty gadgets. Add a few into your routine to look and feel your best and get ready faster than ever.
FOREO UFO Smart Face Mask
Wearing a face mask can be time-consuming and super tiring after a stressful day at work. But with this device, you can get the same results in just 90 seconds. Fast and efficient, this smart face mask enhances your skin and makes you feel fresh in no time.
simplehuman Sensor Vanity Mirror
Applying makeup without proper lighting is akin to getting dressed in the dark. But creating an optimal lighting setup can be challenging. Using a tru-lux light system, this smart vanity mirror makes it easy to see subtle variations in the color of your makeup so you'll always look #flawless.
Dyson Supersonic Golden Hair Dryer
There are hair dryers and there are hair dryers – and then there's Dyson. Blending engineering and artisan craft, the hairdryer is hand gilded with leaves of gold. Featuring intelligent heat control, this device enables you to get close to your hair without damaging it.
Brushean Makeup Brush Sanitizer
Keeping your makeup brushes clean is an absolute must. Featuring a patent-pending design, Brushean uses UV-C sterilization technology to kill 99.9% of all bacteria and viruses. Additionally, it neatly stores up to 20 brushes while efficiently cleaning them using two built-in UV lights.
HiLashes Magnetic Eyelashes
Unlike mascara or false lashes, HiLashes are easy to use and look absolutely incredible with every application. These lashes actually stay in place thanks to super small yet powerful (and comfortable!) magnets.
Beauty Bank Compact Mirror Power Bank
Imagine carrying your makeup products along with tech accessories in one bag. That sounds like a bulky add-on to your everyday routine. This compact mirror power bank combines technology and beauty for easy carrying. It also includes a micro USB cable so you can quickly and easily charge the power bank. This illuminating compact mirror works as a portable charger for both Apple and Android devices.
K-25 Smart Hair and Bath Towels
One essential yet often overlooked beauty item is your towel. But, these smart towels have totally redesigned the concept. With just one K-25 Towel, you can dry your entire body as well as your hair in no time. The superior material and waffle weave pattern is highly absorbent to tackle it all.
O'2 Mobile Nail Printer
This innovative nail art device actually prints designer patterns on your nails. All you have to do is use the mobile app to select your favorite pattern and place your hand inside for instant nail polish.
HiMirror Smart Beauty Mirror
Equipped with a built-in camera, all it takes is one use to realize this device is so much more than a mirror. Giving a full analysis, HiMirror assesses the condition of your skin for features such as wrinkles and fine lines, complexion, dark spots and circles, red spots, and even pores. You can then adapt your makeup routine or make sure you make a trip to the dermatologist.
Frednology Allure Smart Makeup Mirror
Offering color accuracy and clarity, Allure's special lighting helps you always look your best. By using Allure's Sephora app, you can test out lipstick colors before putting them on. Once your makeup is done, quickly take the perfect selfie using the built-in front camera and buy the colors that look the best.
Soothe Your Skin Bath and Lotion Applicator System
Effortlessly reach all areas of your body with this lotion applicator system. Designed to encourage healthy youthful skin, this applicator features an ergonomic design that contours to your spine. Likewise, its 24-inch foldable wand handle easily reaches all body parts.
Pony-O Revolutionary Hair Accessories
You spend hours trying to get more volume in your hair but the Pony-O accessories do it for you. In just seconds, you can go from flat ponytail to voluminous look. Plus, the innovative grip design will never shift so you can maintain your look all day long.
Looking for more beauty gadgets? Feel free to check our collection here.
The Gadget Flow Daily Digest highlights and explores the latest in tech trends to keep you informed. Want it straight to your inbox? Subscribe ➜