7 Compact and affordable drones for kids
Kids are full of wonder and always have a drive to explore. With a drone, they can see the world in a whole new way, learn about technology, and capture memories. These compact and affordable drones for kids are easy to fly so they can explore even more.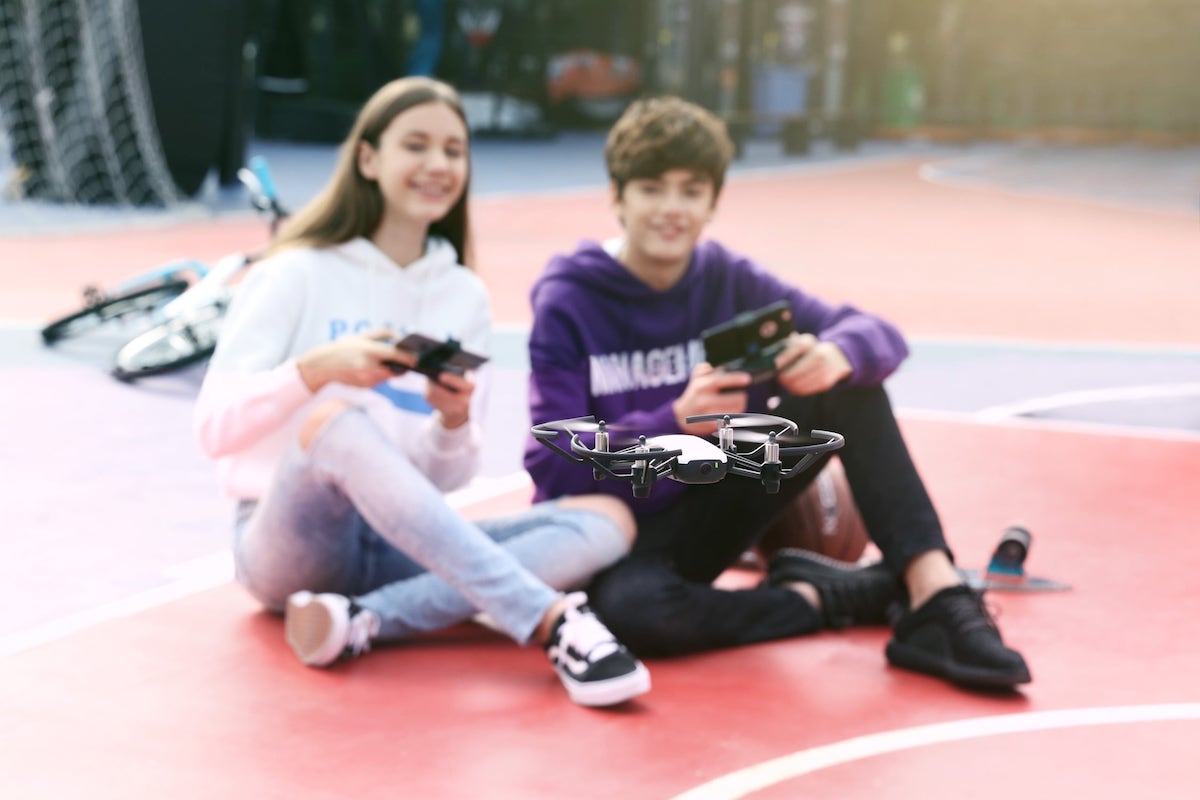 Where can I find more drones? Explore the top-rated drones and best drone accessories you can find in our category here.
What are some of the best gadgets for kids? Keep your little ones happy with these engaging gadgets and toys.
What are the coolest tech gadgets of summer 2019? From fresh takes on tried and true designs to technology you've never seen before, we've got all the best new tech and gadgets for you in one place.
Gone are the days of playing with action figures. Kids these days are into tech and all things smart. But, sitting inside all summer to play video games won't cut it. Get them in the great outdoors with a drone.
They'll love learning the ropes, seeing how high they can fly, and capturing aerial photos to share with friends. Of course, there's no need to shell out for the latest DJI. Instead, check out these compact and affordable drones for kids.
Tello Small Toy Drone
Aside from being fun to fly, Tello helps kids learn about drones through coding education. It can also perform flips in up to eight directions and shoot high-quality videos with EZ Shots. Kids don't even need any prior experience to use Tello. Simply connect to the app to start flying it anytime, anywhere thanks to its intuitive controls. In addition, Tello comes with DJI flight technology to guarantee stable flights. Furthermore, its controller compatibility offers accurate control for every flight experience.
UVify OOri Smart Micro Racing Drone
The OOri racing drone is so easy to control that anyone can use it. Plus it's fun to fly and exceptionally fast, reaching speeds of up to 60 miles per hour. The newest addition to UVify products, OOri shares the DNA of the company's multiple-award-winning Draco racing drones. However, OOri exceeds its capabilities in many ways, including technology, agility, speed, build quality, and design. Additionally, it's a palm pilot, which means that it can fit right in the palm of your kid's hand. And, they can start using OOri right away since it comes with a controller and screen.
PowerUp FPV Paper Airplane Drone
Partnering with the iconic drone masters, Parrot, this device gives kids a front-row seat. Complete with a rotating camera, the Paper Airplane delivers a live view of what the drone sees. Using the included Google cardboard viewer, kids can also control the entire device with movements of their head. Incredibly, the Paper Airplane is crash-proof as it features durable yet lightweight carbon fiber and plastic. With multiple design possibilities, kids can create and recreate their own airplanes again and again. Additionally, the Paper Airplane offers a 10-minute flight time and is perfect for all skill levels.
Jumping Night MiniDrone by Parrot
Enabled by the free Parrot app, this terrestrial drone is small and agile enough to sneak through tight spaces yet rugged enough to not get stuck. Using powerful and fully adjustable LED lights and a live stream wide-angle camera, kids can check if the coast is clear or if there is danger. The Jumping Night MiniDrone can accelerate up to 5.3 miles per hour and even jump on its own up to 2.5 feet.
CoDrone Pro Programmable Educational Drone
This quadcopter is ideal for beginners looking to learn more about programming. Using an Arduino compatible controller, kids of all ages can also use a smartphone to control the system. They can fly, battle, and even use voice control to fly through the skies. The CoDrone Pro has an easily removable and replaceable motor so they can change things up. They also have access to loads of online tutorials for learning tips and tricks. Weighing just 40 grams, the CoDrone Pro is ultra-compact and easy to fly.
DJI Spark Mini Drone
Complete with a camera, this drone has advanced technology to snap images unlike ever before. The Spark Drone has intelligent in-flight modes. Coming from DJI, this drone is easy to fly with a single tap. In addition, the powerful camera is able to actively track subjects to always keep them in the frame. Additionally, kids can implement QuickShot to instantly snap a photo without missing a beat. This is perfect for staying in the moment yet capturing it all. Most incredibly, the Spark Drone responds to your gestures.
TRNDlabs FADER Stealth Quadcopter
Coming in all black, this drone totally blends in. It comes ready to fly right out of the box and is controlled with total ease. It even has auto take-off and landing to keep the entire unit safe. In addition, it has a six-axis gyro module and is lightweight. This allows users of all ages to move with precision as they fly. The FADER Quadcopter comes with its own controller so it's easy to master incredible maneuvers. On top of the controller is a mount to hold a smartphone. The FADER Quadcopter instantly connects to the device so kids can watch the drone's journey in real-time.
Which one of these would you get for your kid? Share with us in the comments below.
The Gadget Flow Daily Digest highlights and explores the latest in tech trends to keep you informed. Want it straight to your inbox? Subscribe ➜