Alienware 55 OLED Monitor, Cyberpunk 2077, and everything else from Gamescom 2019
Have you been following along with Gamescom 2019? This yearly gaming even is bursting at the seams with new announcements for everything from new titles to an exciting presentation from Google Stadia.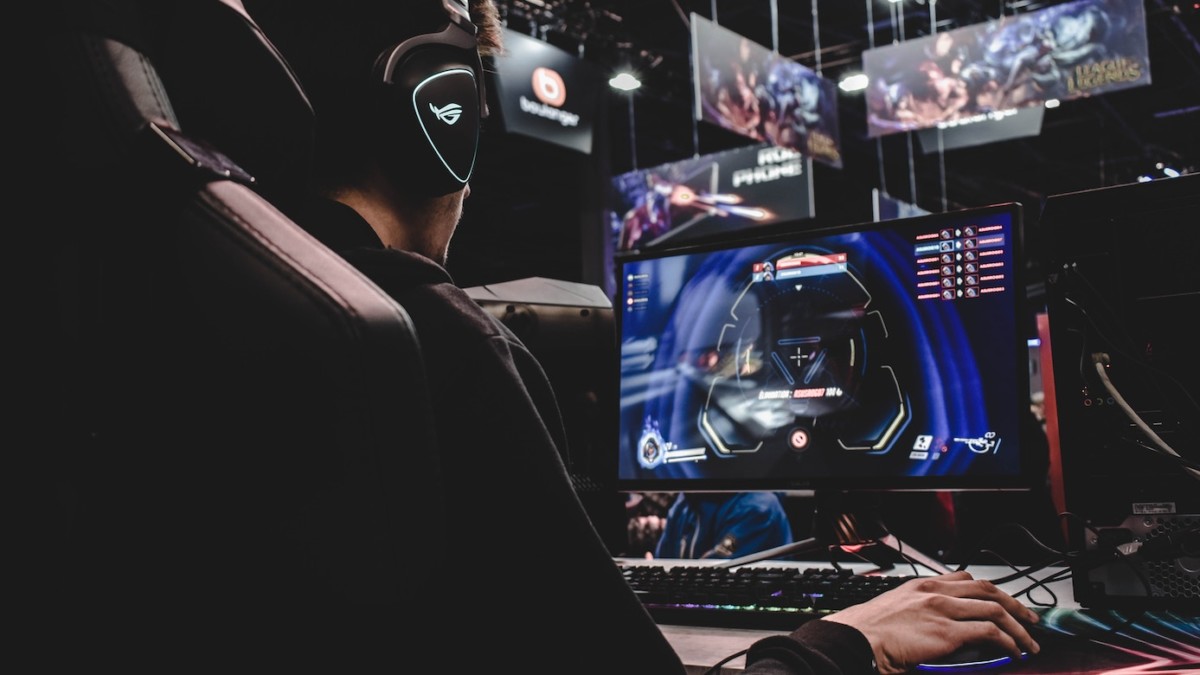 When and where is Gamescom 2019? Gamescom 2019 is taking place in Cologne, Germany from 20 August until 24 August 2019.
Where can I find more gaming gadgets? Check out our must-see collection of gaming accessories for gamers of all levels curated by the Gadget Flow team.
What's the best gaming laptop? Gone are the days when gamers had to construct desktop monsters to enjoy the latest titles. Whether you enjoy Minecraft or Fortnite, these gaming laptops should help you defeat enemies and reach the next level.
Gamescom 2019 is here and it is loaded with incredible updates. The gaming industry is at a highly welcomed crossroads; consoles are getting better and better while the cloud gaming world is taking off at speed. From Google Stadia announcing a ton of new games to Dell bringing out the big guns with new monitors and desktops, we've got all the excitement of Gamescom 2019 right here.
Google Stadia adds exciting new titles
For those who love the move from the console to the cloud, Google Stadia's presentation was loaded with new titles to tease gamers even more for the November launch.
These include the much-anticipated Cyberpunk 2077. This game won't be released on the major consoles until April 2020, so it's safe to say it will be the same for Google Stadia. Doom Eternal was another top title, along with Mortal Kombat 11, which will be available when the platform launches. Other announced titles include Attach on Titan 2: Final Battle, Orcs Must Die! 3, Kine, Superhot, and a handful more.
Switch & PS4 won't be getting more Xbox exclusives
Unfortunately for non-Xbox owners, Microsoft confirmed that they won't be releasing exclusive Xbox titles to Nintendo Switch or PS4. This comes after Cuphead was made available on Switch earlier this year. And, just this week, Microsoft said they'll be putting Ori and the Blind Forest Definitive Edition on Switch as well.
Despite this, there are no other plans for a cross-console partnership. In order to access and play exclusive Xbox games without a console, gamers will need to rely on xCloud, Microsoft's cloud gaming service that is yet to be debuted.
Nvidia blows everyone away (again)
In an update called the "Gamescom Game Ready Driver," Nvidia is upping their specs all around. The 436.02 update's biggest addition is the ultra-low latency mode. In fact, they claim it reduces latency by up to 33%. It achieves this by submitting "frames to be rendered just before the GPU needs them" and is most noticeable on games running at 60fps to 100fps.
The update also mentions a brand-new Freestyle sharpening feature. This lets gamers choose their designed sharpness. Nvidia says "[t]he performance impact is roughly half that of the prior filter." Finally, the update also features GPU integer scaling so you can choose to scale up retro games without experiences extra blur. The GeForce RTX and GeForce GTX 16-Series GPUs will both have this.
Alienware Aurora R9 Gaming Desktop
The Aurora R9 has been designed to e-sports pro standards, meaning it can certainly hold up to anything your living room might bring its way. The range—which includes eight configurations, by the way—features your choice of 9th Gen Intel Core i9 processor. It runs on Windows 10 and you have your choice of GPU, including the NVIDIA® GeForce RTX™ 2070 8GB GDDR6.
Price: $969.99
Availability date: Available now
Dell Alienware 55 OLED Gaming Monitor
You can have all the best gaming gear in the world, but if your monitor isn't great, you're missing out. The new Alienware 55 OLED Monitor offers a 120 Hz refresh rate and .5-millisecond response time. It pairs this exceptional functionality with better-than-life colors along with deep blacks. In fact, it covers 98.5% of DCI-P3 colors, so you'll never miss a thing.
Price: ~$4000
Availability date: TBA
Have you been keeping up with all the Gamescom 2019 announcements? Let us know your favorite in the comments!
The Gadget Flow Daily Digest highlights and explores the latest in tech trends to keep you informed. Want it straight to your inbox? Subscribe ➜