Arden Cove's Bag Is the Most Secure Way to Carry Personal Items
All too often, style and security are not the best of friends. It's not that they are incompatible, but making something secure usually involves adding bulky armor. As a result, delicate design goes out of the window. It doesn't have to be this way, though. The Arden Cove Crossbody anti-theft bag brings together practicality and fashion in harmony. It wouldn't look out of place on the catwalk, yet this waterproof bag offers a slash-resistant lining and RFID protection. It's probably the most secure way to carry your personal items.
– Beautiful and practical design, with waterproof exterior and several interior pockets
– Prevents physical theft with slash-resistant lining, cut-proof straps, and locking zipper
– Stops electronic theft with RFID-blocking material
The Most Secure Bag, Period
They always say you should never judge a book by its cover. While first appearances often hold some truth, they do not always tell the full story. As The Karate Kid proved, people that appear weak often conceal some hidden steel.
The Arden Cover Crossbody bag doesn't resort to martial arts to maintain security, but it's still seriously tough. This gorgeous bag acts like a little fortress, protecting your phone, keys, money, and more.
Furthermore, the Crossbody is designed to withstand the rigors of travel. You can take it out in all weather, and still maintain your fashion sense.
Physical Protection
Thieves often hang around at tourist hotspots, looking for a distracted visitor to target. Each has his or her own style, but there are three main attacks used by such criminals.
The first is the simple slash and steal. Using a concealed blade, they will quickly tear a hole in your bag and grab what they can through the aperture. The Arden Cove Crossbody bag blocks this option, thanks to a slash-resistant lining.
Another thieving tactic is to separate the victim from their bag altogether. This is done by snatching, or by cutting through the shoulder strap. Once again, the Crossbody has you covered with strong, cut-proof straps. You can choose between chain and leather styles.
Some thieves also use the pickpocket method of gently undoing the top zipper of your bag and reaching inside. The Arden Cove stops this attack with locking zippers.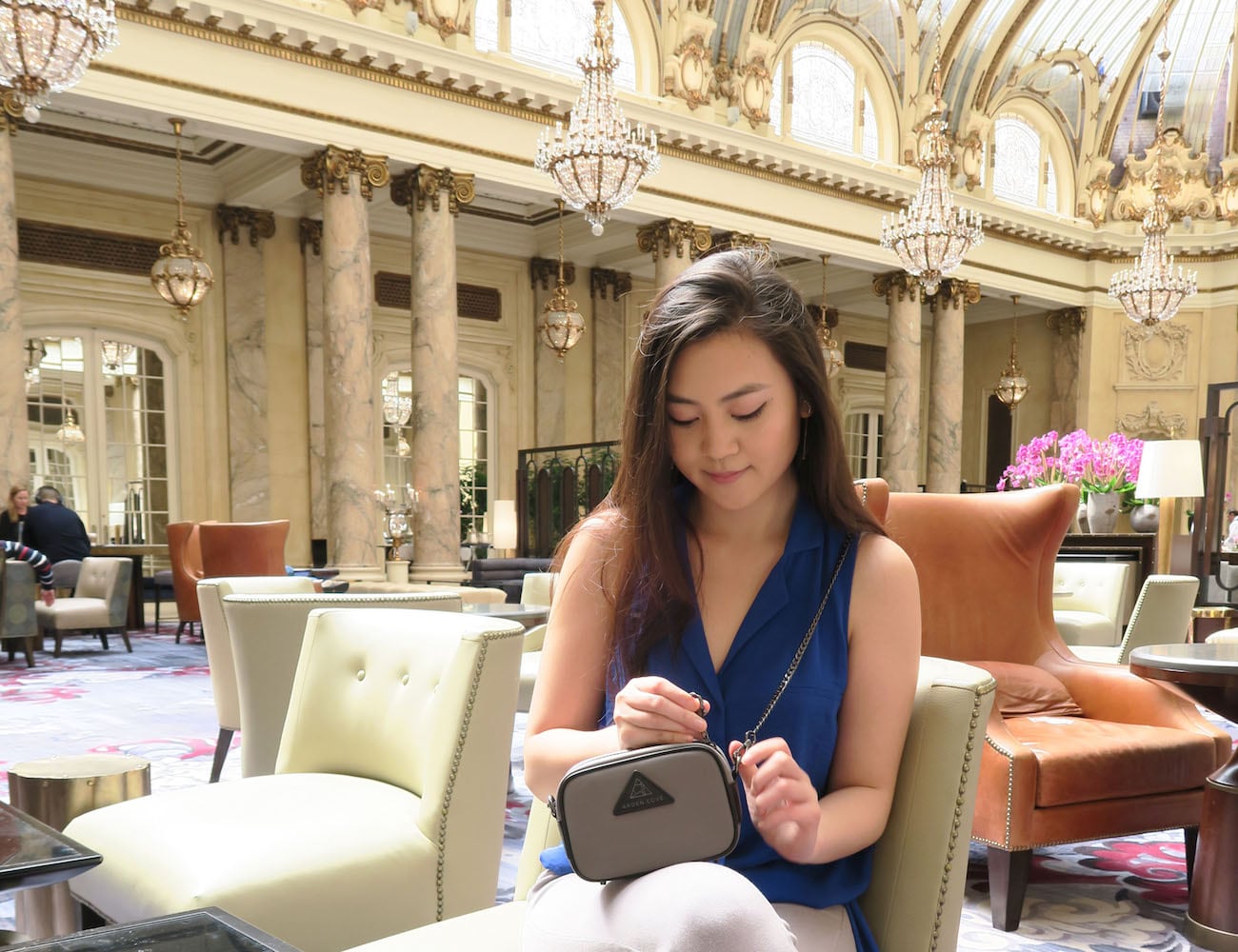 More recently, thieves have resorted to electronic crime. The Crossbody bag has RFID-blocking protection to ensure no-one can skim your credit card or biometric passport.
Style and Substance
Even putting security aside, Arden Cove has designed a very impressive bag. The Crossbody bag is waterproof, with numerous interior pockets for your personal items, including a built-in wallet.
The full-size bag can even take a small tablet or e-reader, while the Mini version is a little more lightweight. Both options are very durable, and there are five colors to choose from.
"At Arden Cove we make bags inspired by women doing amazing things. We're creating a new way of thinking about travel handbags: bags that are functional, durable, and beautifully designed to protect your belongings in style, no matter where you go." — Arden Cove
What We ❤️
Style and protection in one package. These bags are perfect for travelers.
Future Designs
The same features would be really useful in a slightly larger, messenger-style bag. We hope to see something like that from Arden Cove in the future.
Availability
– Order now: via Arden Cove
– Price: $93 USD